Industries
Industrial Manufacturing: Redefined with IoT
Usher in a new age of production, working together towards holistic digital transformation and data-driven innovation.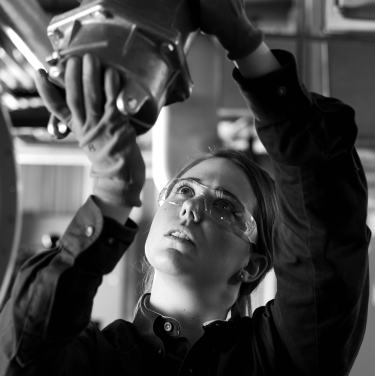 We are living on the verge of a new industrial revolution, driven by automation and digitalization. Discover how we can empower you leveraging data and technology, to innovate more rapidly and successfully transform your business.
Our focus areas
Machine builder, food & beverage, electronics / semiconductor & chemicals
INDUSTRY CHALLENGES
No two industries are the same. Partner with us to overcome the unique challenges facing Industrial Manufacturing.
Change in buying behavior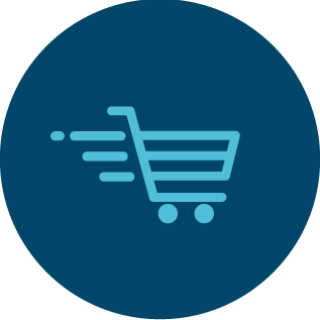 New ways of engaging with customers are required due to their changing buying behavior.
Faster innovation cycles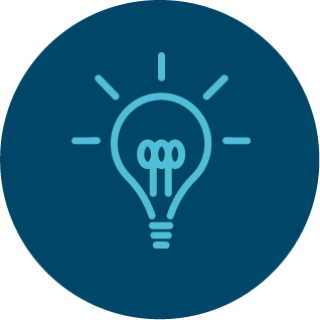 Rapid technological change, intense competition and the need to integrate digital & non-digital technologies require nimble and agile PLM and R&D approaches encompassing mindset, processes and tools.
Unlocking the value of data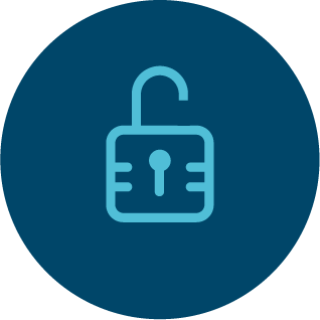 New data-driven and data-enabled business models need to be introduced to stay competitive.
Competing emerging technologies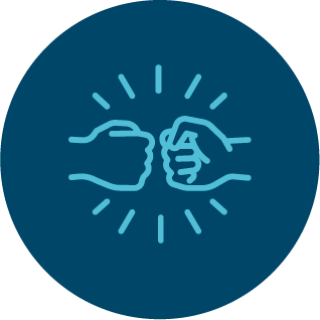 Out of the large variety of trending and competing technologies, companies must select those that fit their needs and embed them in an efficient ecosystem.
Demand for predictability and transparency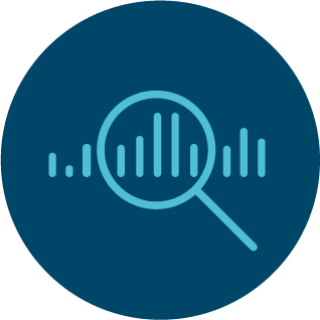 The demand for predictability, like pull-based demand forecasting, and transparency needs to be addressed.
Disruption of traditional value chains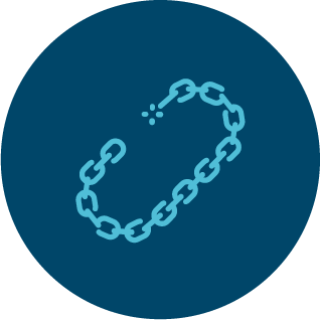 New market players as well as emerging digital tools and technologies disrupt traditional value chains.
Our solutions and services for the industrial manufacturing industry
Complex challenges require smart solutions. Tap into our service portfolio for tangible results that deliver impact.
1
Offline to online sales
Adapt your sales strategy, organization and tools to address the increasing B2C-like expectations in B2B environments.
2
Transformation of PLM
React with speed and agility to changing customer demands by optimizing organization, processes and tool chain.
3
Data strategy & new business models
Identify the value of data to your organization and introduce new data-driven offerings and business models.
4
Partnering & Ecosystem build-up
Define your role and strengths in an increasingly complex competitive environment and select the right ecosystem partners to deliver maximum customer value.
5
IoT roadmap & implementation
Find the right IoT technologies for your needs and drive implementation of IoT solutions for yourself and your customers.
6
Edge & cloud solutions
Identify your needs for edge & cloud and drive the transformation from your legacy tools and infrastructure.
7
Lean Digital Company
Leverage the power of digital technologies like AI and RPA across all your business functions to increase performance and drive down cost.
8
Zero-touch factory
Define your concept to digitalize and automate production in greenfield and brownfield scenarios.
ALL SERVICES
Explore our entire services and solutions portfolio below.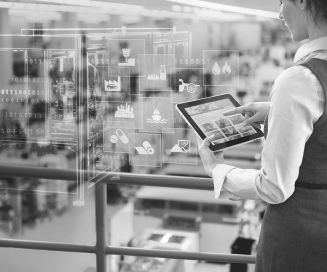 Iot
CREATING A HOLISTIC AND SUSTAINABLE LOGISTICS CONCEPT FOR THE FUTURE
As a result of changes in the manufacturing footprint, our client needed to adapt his logistics concept. Leveraging digitalization potentials, a holistic and sustainable approach was created to guide our client into the future.
Read the Story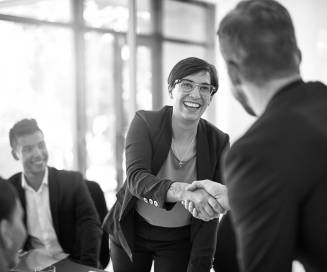 IoT
RE-ORGANIZATION AND PROCESS IMPROVEMENT FOR A GLOBAL MANUFACTURER
A global manufacturer had to deal with a big reorganization with individual set-ups in >100 countries. We were able to help our client by increasing acceptance of the corporate department´s reorganization significantly due to profound change management & a workers council concept.
Read the Story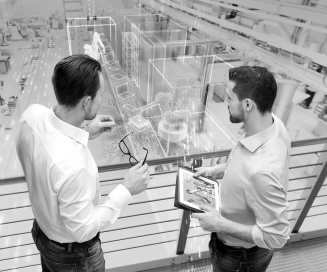 IoT
LEAN DIGITAL FACTORY LEVERAGES THE POTENTIALS OF DIGITALIZATION AND AUTOMATION
Continuous cost pressure requires companies to improve their operations with the help of digitalization. Our Lean Digital Factory approach creates transparency and paves the way to a successful use of digitalization in the factory. We focus on current factory processes, digital maturity level and design future processes and corresponding IT landscapes. The implementation roadmaps are the basis for a scalable digitalization initiative in every company
Read the Story
OUR EXPERTS
Get in touch with our experts to discuss how we can work together to solve any of your challenges.