1995
Foundation of evosoft (part of Advanta Development).
1996
Siemens Management Consulting formed as Europe's first in-house consultancy.
2014
April 8, 2014 - Accenture and Siemens Complete Formation of OMNETRIC Group.
2019
Siemens merged Management Consulting and OMNETRIC to form IoT Services. It is also an AWS Advance Consulting Partner with Industrial Software Competency.
2020
Launch of Siemens Advanta as brand evolution of Siemens IoT Services. Named as leader in IDC Marketscape: NAM DERMS Strategic Consultants and SIS. Microsoft Gold Partner status.
2021
Established Customer Software Engineering offering within Siemens Advanta.
2022
Siemens is a leading IoT and IIoT services provider, ranked highly in prestigious consulting firm rankings. In 2022, it launched Siemens Xcelerator and acquired Innovation Strategies in Spain.
2023
January 2023: Siemens acquired Vendigital – a UK-based data-led operations consulting company.
The Siemens Advanta story
We drive our clients' unique digital and sustainability transformation journeys from idea to implementation. As an organization with deep knowledge of both IT and OT and the experience to deliver holistic advisory solutions and services along the entire value chain, we thrive on simplifying processes by leveraging technology to empower people.  
We are a growing, entrepreneurial-minded company centered on diversity of thought and dedication to innovation. To drive our clients' transformation, we must be open to new ideas - to think globally and act regionally. We benefit from 11,000+ employees in 19 countries with diverse backgrounds, experiences, and expertise, and 175 years of Siemens history. In fact, we are a driving force behind Siemens' own successful digital and sustainability transformation.  
We are helping our clients accomplish the digitalization necessary for future success in creative ways - exploring the possible, or what may seem impossible today. Our passionate dedication to innovation drives us to marry the digital with the physical - to empower our customers to redefine their industries and markets, helping them transform the everyday for billions of people. 
Siemens Advanta in 30 seconds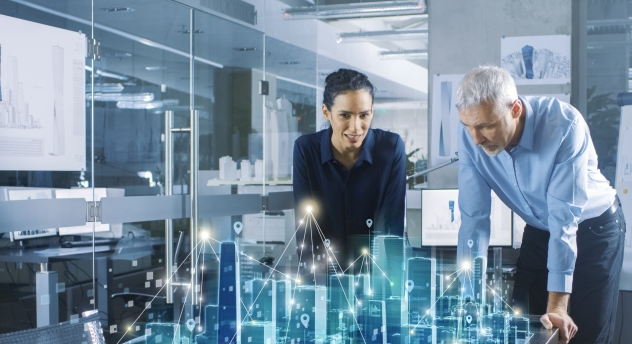 End-to-End Capability
Our expert team helps you define your vision, set a clear strategy and choose the right approach to lead your business to success.
With our long and extensive experience operating in several industries, we help you navigate your digital journey successfully from start to finish.
Consolidation of expertise and proven methodology to stimulate substantial results for your strategic initiatives. Appreciating that there is no one-size-fits-all to address the complicated issues facing business today, we will partner with your team to implement solutions that are optimal for your business and for your stakeholders.
"IoT can unleash the next era of growth and innovation, creating value for customers & society. The possibilities include greater efficiency, less energy consumption and shorter travel times."