Consulting
OPERATIONS & SUPPLY CHAIN
Creating winning products and achieving sustainable process excellence in digital operations and supply chain.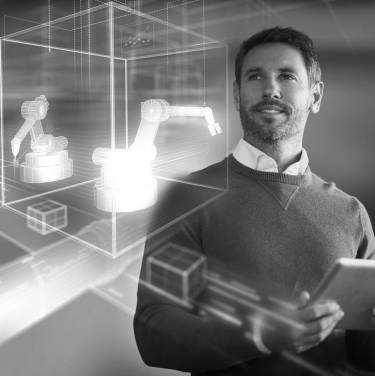 We help you define your digital product & operations strategies, apply state-of-the-art technology and build your digital factories. Let us improve end-to-end processes in your manufacturing facilities, logistics networks, procurement and project businesses. Our experts empower your project and risk management along the entire project life cycle, and jointly design and implement your digital operations and supply chain of the future.
DIGITAL PRODUCT DEVELOPMENT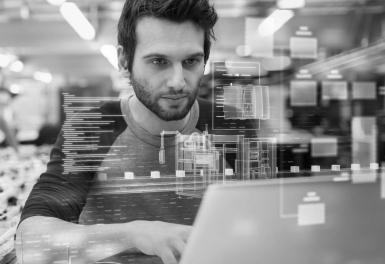 Digitalization in R&D and Engineering is all about evolving operational excellence and enabling your organization to successfully develop digital products leveraging cutting edge technologies.
The key to success is to raise your processes to the next level to unlock the full potential of technologies like Digital Twin, Simulation, Augmented Reality and Additive Manufacturing.
Digital Product Twin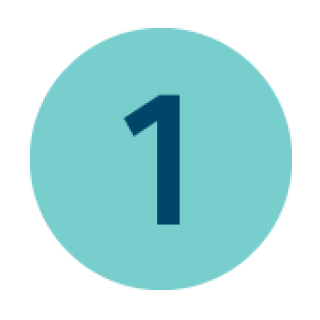 Leverage the potential of a digital product twin and insights from performance data to build the products your customers really want - faster and more efficient than ever before.
Agile Organization & DevOps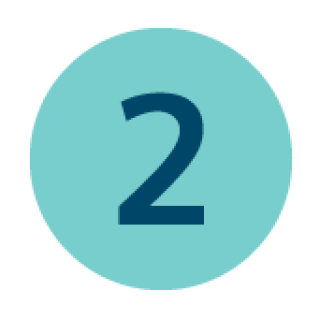 Take Agile one step further and transform the way your company develops products at scale. Ensure fast delivery of value to your customers through frequent deployment & enhancement of your solutions.
Data Science & Engineering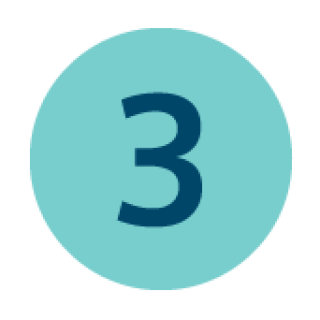 Establish Data Science as a dedicated engineering discipline, to extend the scope of Systems Engineering.
Transparency & Prediction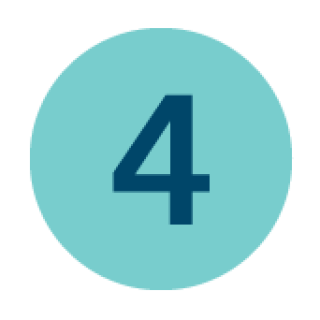 Achieve constant transparency about the state of development projects, predict future performance and move your organization towards databased decision making.
Our experts
Get in touch with our experts to discuss how to solve any of your digital product development needs.
We help clients getting their factories fit for the future and become truly Lean Digital Factories. We support your digitalization journey by focusing on creating your digitalization roadmap, robust e2e supply chains, supporting factory planning, enhancing production excellence, optimizing logistics processes, and creating an IT blueprint to support business. We empower you in both strategic and operational questions.
Lean Digital Factory (LDF)
Digitize operations and transform factory networks into a lean and digital enterprises to secure long term sustainable competitiveness.
Digital Factory Planning
Plan future-proof factories digitally and verify them using the Digital Twin based on a proven and collaborative planning approach to reduce space, lead time and planning time.
Intelligent Plant Logistics
Develop tailored intelligent plant logistics concepts through operational excellence, automation and digitalization solutions.
Manufacturing IT
Build the foundation for your digital factory by integrating innovative, efficient and secure OT/IT landscapes and enable seamless interoperability with product design, logistics and sales.
Digital Shop Floor Management
Exploit information inside the plant and within the factory network to enhance performance by acting upon valuable insights.
Lean Administration & Automation
Combine lean methods with automation technology and unlock new potential to drive efficient process improvement and significant cost reduction.
Operations Cost-Out
Gain transparency of the e2e supply chain cost drivers to develop a roadmap for quick and sustainable cost reductions.
Industrialization of Additive Manufacturing
Industrialize Additive Manufacturing and scale its advantages from prototyping to serial production, focusing on cost optimization based on our seven steps approach.
Our experts
Get in touch with our experts to discuss how we can work together to solve any of your production and logistics needs.
SUPPLY CHAIN & PROCUREMENT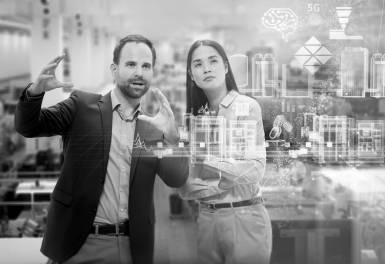 In modern value chains, the role of supply chain management and procurement has shifted from an administrative support function to a true value contributor. Due to the increasing complexity of supply networks and the speed of product and tool innovation, supply chains must be flexible and fast.
We develop and implement strategies suited to the age of industrial IoT. We set up organizations and processes that take advantage of upcoming opportunities while optimizing profitability based on our broad expertise.
Our own Universal Asset Passport Blockchain supports big data analytics to explore your data and create value out of it. Get in touch with our experts to discuss how we can solve any of your supply chain & procurement needs.
Supply Chain Resilience
Identify and manage supply chain continuity risks proactively to assure supply and optimize resilience.
Digital Procurement Transformation
Transform your procurement organization to adapt to the digitalization challenges.
Connected Supply Chain
Monitor your e2e supply chain by using realtime data and improve performance by leveraging the potentials of advanced analytics and predictive algorithms.
Digital Network Optimization
Reshape production and logistics networks with digital optimization tools and gain competitive advantage throughout your supply chain.
Process Mining & Efficiency
Benefit from Process Mining solutions and improve efficiency in your procurement organization.
Integrated Value Chain Planning
Link strategic, tactical and operational plans to break functional silos and create a 'one number' organization.
Digital Inventory Management
Create real-time transparency of inventory levels by using modern data analytics and improve cash flow through an optimized stock level, improved ordering cycles and reduced storage costs.
Procurement Cost-Out
Gain a sustainable competitive advantage in a volatile environment by defining and implementing concrete procurement cost reduction measures.
Our experts
Get in touch with our experts to discuss how we can work together to solve any of your supply chain & procurement needs.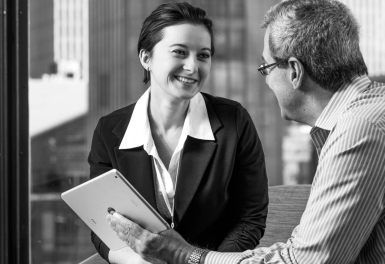 Delivering a project in scope, on time, budget and with the highest possible quality is paramount. As experienced partners we empower our clients' project and risk management along the entire project lifecycle — so that they can deliver to their promise. From speeding up project and proposal processes, digitalization of project businesses up to reducing risks of large complex projects we are frontrunners passionate to drive project businesses to the next level.
As experts in project and risk management, we apply classical, hybrid, and agile approaches in view of each customers unique situation, helping them meet their needs and keep their promises.
Smart Project Business
Use the most advanced approaches and tools to get your job done in the project business arena.
Winning Project Proposals
Deliver convincing project proposals in an efficient way.
Agile Project Risk Management
Identify and balance risks simply to actively secure project margins.
Our expert
Get in touch with our expert to discuss how we can work together to solve any of your project business needs.
How we help our clients succeed
Are you ready to take advantage of the possibilities afforded by IoT solutions? Get some inspiration from the case studies below.
Show all cases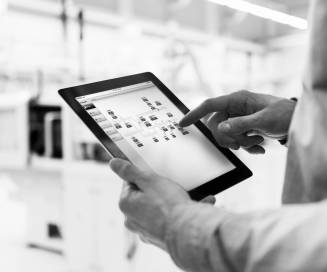 IoT
CREATING A HOLISTIC AND SUSTAINABLE LOGISTICS CONCEPT FOR THE FUTURE
As a result of changes in the manufacturing footprint, our client needed to adapt his logistics concept. Leveraging digitalization potentials, a holistic and sustainable approach was created to guide our client into the future.
Read the Story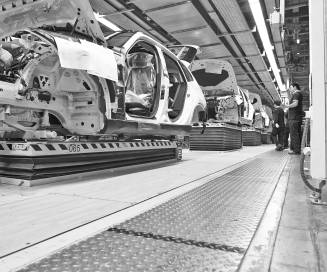 IoT
EVALUATION OF AN ADDITIVE MANUFACTURING CONCEPT BASED ON DIGITAL TWIN FOR BMW GROUP
While targeting for higher efficiency, testing of new concepts in real plant operations is risky. The BMW Group wanted to sound the capabilities of a digital twin with respect to Additive Manufacturing processes and technology. Together we developed a Digital Twin based on a 3D material flow simulation model created with the Siemens software "Plant Simulation". A simulation and evaluation of several planning and scaling scenarios for printing of selected parts was conducted.
Read the Story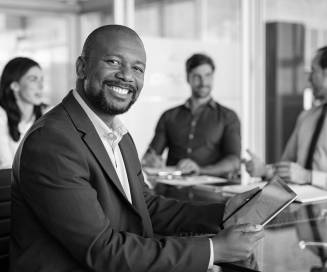 IoT
SPEEDING UP THE TRANSITION TO NEW BUSINESS MODELS WITH AGILE AND DEVOPS AT SCALE
Due to increasing digitalization in business and manufacturing and new emerging technologies in production our client wanted to develop their own industrial IoT cloud platform. With the implementation of a scaled Agile setup we achieved reduced time to market and increased release frequency in the product development process.
Read the Story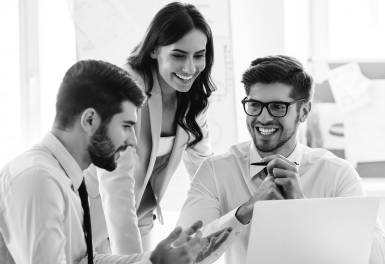 Strategy & Transformation
From benchmarking to reorganization and M&A, we develop solutions that ensure your business success.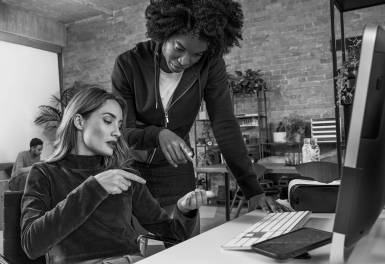 Innovation & PLM
Harness your data and go digital with a holistic strategy that fosters innovation and enhances your service offerings.