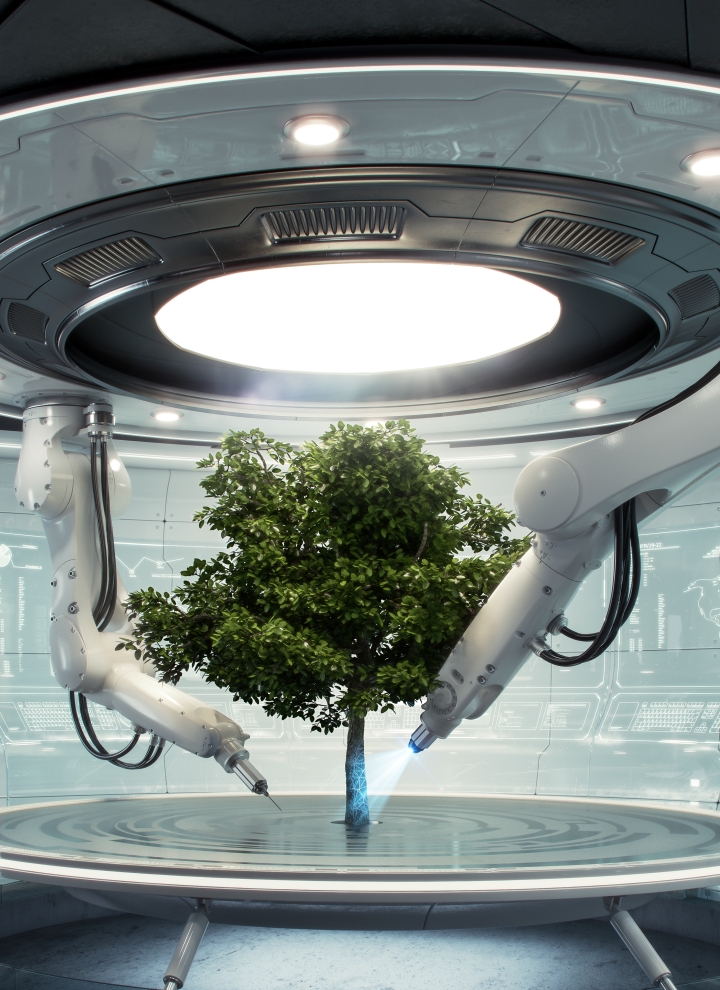 Blog
Additive Manufacturing's Somewhat Surprising Role in Sustainability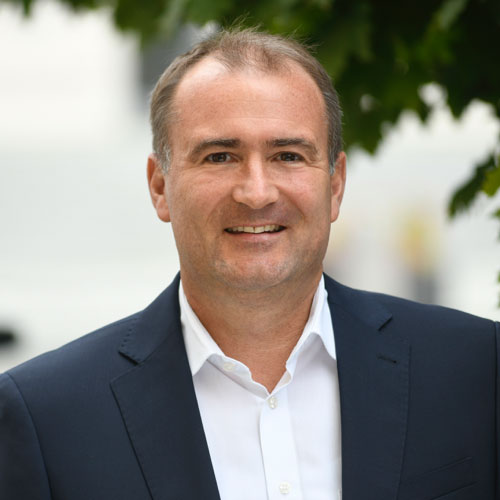 Henrik Sonnenburg
Additive Manufacturing and 3D printing are key enablers for more sustainable production, supply chains and services. In fact, the global additive manufacturing market is projected to grow by almost 24 percent between 2023 and 2025, and the market for 3D printing is expected to almost triple in size between 2020 and 2026. With everything from airplane parts to hearing aids created through additive manufacturing, it is clear that this technology is special and has the potential to dramatically impact business practices and address sustainability demands. 
Before looking more closely into how additive manufacturing is driving a more sustainable tomorrow, it is good to take a step back and examine current manufacturing challenges. At the core of the need for improvement is that customers want everything faster and with more flexibility in quantity, which puts a strain on traditional development, production, and distribution channels. Meanwhile, the business leaders need to balance that demand with a clear need for sustainable practices and processes. In general, taking care of resources, providing greater efficiencies throughout the entire supply chain, and developing a more circular economy are all things the manufacturing sector must pull together to achieve sustainability success.  
In addition, the new CO2 certification process in Europe puts additional pressure on manufacturers and supply chains. Paying for CO2 emissions clearly changes the cost-change paradigm. Producing emissions while manufacturing as well as shipping a product around the globe will become an expensive game. Tackling this issue will require a radical rethinking of the whole value chain.  
Digitalization is the game changer
To dramatically overhaul the value chain, address customer demand, and reach sustainability goals, manufacturers must undergo a digital transformation. Connecting the real and the digital world provides manufacturers with the data and insights needed to make well-informed decisions on how to optimize processes and increase efficiencies.  
Digitalization offers multiple opportunities to gain a competitive advantage by improving product design, factories, supply chains, and after-sales services (spare parts) with digital twin solutions. By mimicking the product or whole supply chain in the digital world, manufacturers can simulate, test, and predict scenarios in real-time while optimizing production processes and operations. Digitalization creates the necessary transparency for better decision making through access to data. Consequently, digitalization is the foundation of many of the sustainable manufacturing processes that are already in use today – everything from low-energy robotics to modern additive manufacturing methods. 
Additive manufacturing is known to be a technology which is "digital by nature," meaning that the process itself would not work without digital technology connected to it. At the process level, 3D printing has the power to alter production, supply chain, and post-sales support practices throughout the manufacturing sector.  
Three areas additive manufacturing drives sustainability
The sustainable importance of additive manufacturing is more obvious in some areas than others. Here are a few known benefits of this technology: 
1. Improving Resource Efficiency During Production Processes 
A key advantage of 3D printing can be experienced during production. Digital methods save natural resources through more efficient processes. The parts 3D printers produce are close to their final intended shape. Barely any material needs to be removed in contrast to grinding or milling production methods.  
The accuracy of today's digital printing methods means that products are made right the first time with little need for rejections or modifications post-production. Since there are no molds or other tools required in 3D printing (compared to on-demand technology), the requested order size is made without any overproduction, waste, or additional storage costs. 
Overall, resource efficiencies are ensured thanks to a combination of simulated printing processes before production runs, optimized print pathway automation, and the potential to use digital warehousing techniques to validate which parts are – or will be – most in-demand.  
2. Saving Emissions By Reducing Supply Chain Lengths 
Supply chain length reduction means establishing a less costly and greener supply chain. Additive manufacturing enables the creation of parts and products closer to the end consumer and could even allow for printing in customers' homes. By decoupling manufacturers from global logistical operators, it also helps to make supply chains more resilient and less susceptible to international or weather events, as well as reducing the carbon footprint. The lower supply chain costs of additive manufacturing might even outweigh the higher costs in the location of production. Emissions associated with road haulage and international shipping will be vastly reduced. Localized 3D printing hubs will be able to bundle several production runs to make transportation to end users even more efficient and sustainable. 
Another key to additive manufacturing's sustainability capabilities is that it produces fewer parts than traditional manufacturing. The thumb rule is that if a conventionally manufactured component consists of 100 parts, the same additively manufactured component can potentially consist of only 10 parts or even less. This shortens the value chain extremely including the complete energy consumption.  
Think of it this way – fewer parts and production steps require less logistical expertise to move goods around the world. Additionally, fewer machines need less space / storage, less resources, and in the end less energy.  
3. Enabling Smart Repairs and Upcycling Options 
The after-sales aspects of additive manufacturing should not be overlooked when considering sustainability. For one thing, additive manufacturing technologies such as cold spraying or laser melting can help to lengthen product lifecycles by reproducing worn-out parts or even worn-down sections of them. For example: With a local 3D printing service, customers can obtain the necessary part and replace it, thereby extending the product's lifespan, even improving the part's performance, or enabling new features. Maintenance services can be strongly optimized, as parts can be produced whenever and wherever needed, making the process way more effective, saving a maximum of time. 
To enable this process, manufacturers need to have the relevant files available in a digital warehouse that allows end users to select the part(s) needed and print them directly. Since customers can access the parts in real-time, there is no need for warehousing of spare parts.
Taking energy efficiency in product design to new heights
Most of us can understand how additive manufacturing drives sustainability by improving resource efficiency during production or how it can save emissions by limiting the length of the supply chain. But there is one area where additive manufacturing boosts sustainability that may not be as obvious – the product design and its performance when it comes to energy.  
3D product design can improve energy efficiency of products like no other technology can, not just in production but over the course of its lifecycle. Manufacturers may be surprised how easily 3D printers produce complex structures. This not only saves material resources, but it also saves the energy used to generate the material. With additive manufacturing it is also possible to produce significantly lighter products. Less weight means lower fuel consumption and lower distribution costs. 
The biggest energy savings are achieved through flow-optimized design and maximization of thermal energy absorption capability. This means that, simply by optimizing parts of the bigger product slightly through complex geometries only additive manufacturing is capable to produce, it might already improve its energy efficiency significantly.  
For example, with an aerodynamic part in a turbine produced through additive manufacturing you can manufacture near-shape cooling channels right below the part surface. With the increased efficiency in cooling the turbine can run at a high temperature creating lowering energy costs over its entire lifespan. In this situation, additive manufacturing optimized not only the part but the entire product, in this case the turbine.  
But additive manufacturing can even increase sustainability and energy efficiency for already sustainable technologies. Take the electric motor, for instance: by printing components more precisely, the effectiveness of the engine can grow even more – to new heights.  
Think, do, act – How to make additive manufacturing work for your business
A word of caution - leaders should not apply additive technology just to say they can. The technology needs to serve the business needs, solve problems, and entail significant benefits for production processes.  
Here are a few things to keep in mind for successful additive manufacturing: 
It's not all about technology. While additive manufacturing can dramatically change a manufacturing business' level of sustainability, it is not all about technology. In fact, the confidence and support of the people in your organization can make or break your success. Leaders are encouraged to remember that there is a human component regarding changes that will be inevitable when moving from legacy production methods to more sustainable 3D printing processes. Good change management programs are essential. 
Optimize and design new part(s) first…based on business purpose and then print the optimized version for actual value. There is no point in copying the initial traditionally produced part. In fact, doing so, might even be more expensive. Instead, the value of additive manufacturing lies in using the right simulation tools like digital twins and Artificial Intelligence to achieve application-optimized geometries and printing them very precisely.  
Invest in the infrastructure. Manufacturing enterprises must invest in the necessary infrastructure to benefit from additive manufacturing processes and the greater sustainability they can generate. Some businesses will inevitably decide to purchase 3D printers and the associated digitalization tools that go with them. However, it is also extremely convenient for manufacturers to outsource 3D printing requirements at a lower cost due to shared resources. Sharing the resources of an expert in additive manufacturing with other organizations means even more sustainable outcomes can be achieved because fewer resources need to be retained in-house for printing products, parts, and prototypes. In some cases, depending on the individual situation (location, ecosystem, and customers), there will be no need for a factory in the first place. 
Shape business strategy around sustainable goals and scale accordingly. Senior managers and executives must reassess corporate strategies if they are to find the success of additive manufacturing. Furthermore, meeting the demands of customers will require the adoption of services in a portfolio more closely aligned to 3D printed solutions. Producing 3D printed product designs is the first step, but manufacturers also need to consider material choices carefully because that will directly impact future sustainability and distribution.  
Putting it all together
Additive manufacturing successes and advocates have reframed the story from "the technology reducing machines in production" to focusing on its potential to expand manufacturing opportunities. It may become a competitive advantage for some manufacturers. It may change the rulebook for production. It may be the answer for radically improving your business strategy. It could be the critical action your business needs to address the societal imperative to deliver a more sustainable future. What's stopping you from finding out?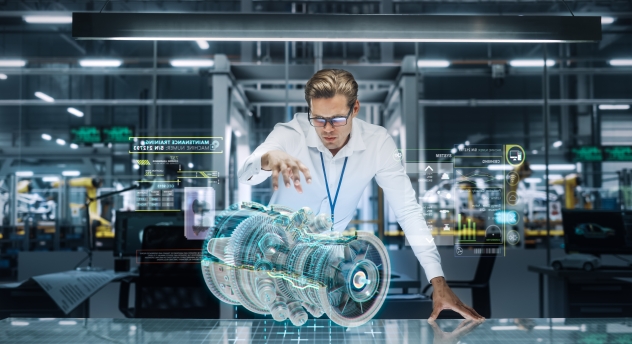 Free whitepaper
Have your thoughts ever circled around the question: edge or cloud – cloud or edge? Download our whitepaper and learn which factors to consider when unlocking the full potential of your IIoT journey!
Download now
Our expert
Get in touch with our industry leader to discuss how we can work together to solve your challenges.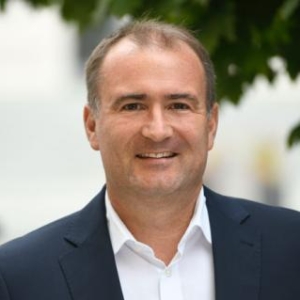 Henrik Sonnenburg
Global Consulting Head Factory & Supply Chain Transformation