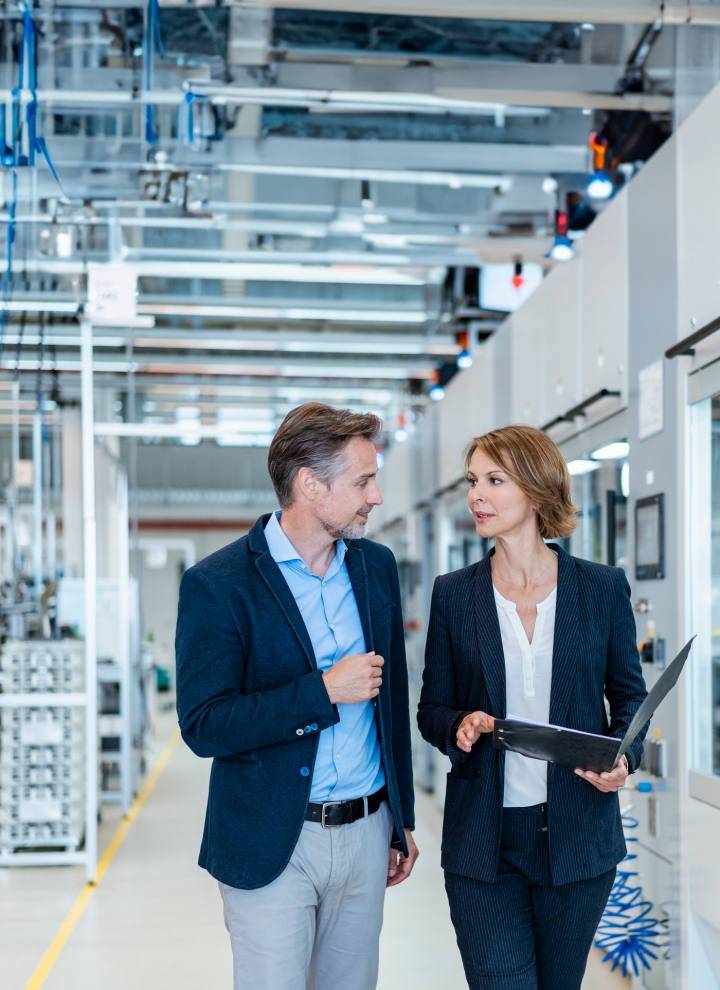 Blog
Green – Lean – Digital: The Factory of the Future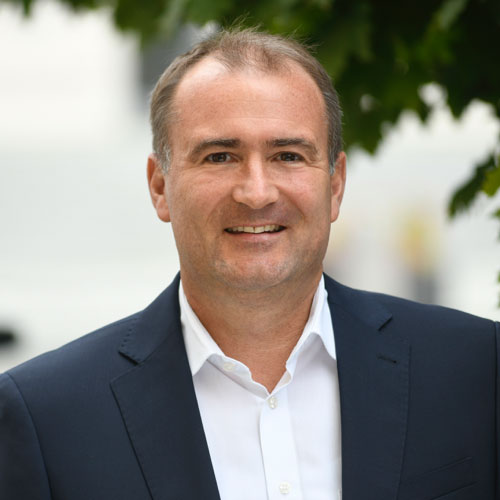 Henrik Sonnenburg
Listen to the blog here:
In the discrete manufacturing, plant engineering, food & beverage, and automotive sectors, applying lean principles and automation has been and will remain evergreen when striving for efficiency gains. The golden rule appears to be: the more efficient and flexible the manufacturing processes are, the more profitable and competitive a company will be. Holding true, keeping your processes as lean as possible will build the foundation for the factory of the future, but the best process is still the one that doesn't exist. The next big milestone on the path towards efficiency and flexibility is digitalization. Production companies already started transitioning from analog to digital information as well as collecting and connecting data throughout the value chain. Through digitalization, production complexity becomes manageable, behavior of machines and assets predictable, disturbances in supply chains transparent, production systems quickly adaptable and as a result, productivity overall rises.
However, the growing importance of sustainability as well as decarbonization of supply chains and own operations is adding additional requirements and challenges for the digital transformation of factories. There is a new goal to reach now that making production sustainable is no longer an option – it's a must. Once your factory is lean and digital, what does it take to make it green as well? What are the key components of the factory of the future?
Trends and challenges in industrial manufacturing and production
Digitalization and technology will heavily accelerate by 2030. However, according to the World Economic Forum (WEF), over 70% of the global production sector is still languishing in pilot phases for the Industrial Internet of Things (IIoT). As a consequence, only very few companies have effectively deployed advanced digital and sustainable production at scale.The potential to untap is still vast. Simultaneously, we see digital solutions and services becoming increasingly ready-to-scale, unleashing tangible benefits of digitalization for shopfloors and manufacturing environments in all industries.
In fact, establishing a factory that is at the same time green, lean, and digital will enable companies to outperform competition in both profitability and sustainability. On the other hand, there are several key challenges to address when kick starting your factory digitalization journey.
In manufacturing, as in any other business, potential transformations will continue to take place in a VUCA (volatility, uncertainty, complexity, ambiguity) environment, which becomes even more visible in today's turbulent times. Manufacturers will need to operate in a world that is rapidly changing. Events will become less predictable and therefore less reliable for planning. The world's complexity and ambiguity mean risking poor decision making based on ambiguous information, especially when failing to look beyond the horizon of one's own operations and integrating the entire ecosystem in decision making. Despite this, if one thing is certain, it's uncertainty, and it is here to stay. We just have to find a way to cope with it.
There is also a certain probability of getting lost in digitalization – a commonly observed pitfall. Companies tend to rush into the idea of implementing IIoT solutions at high speed. However, in most sectors, executives often lack the knowledge to select, adopt and scale the right technologies that could be most beneficial for the company. They tend to become infatuated with a technology without considering the impact and benefit for their business. Worst case scenario, this technology doesn't fulfill its purpose. Furthermore, most plans and roadmaps lack prioritization, also resulting from a lack of knowledge in digitalization and automation. In short, we see plenty of organizations missing consistent knowledge to elaborate, prioritize and evaluate the benefits of factory digitalization. These organizations will always under- or overestimate the potential impact of these solutions when scaling-up. Without understanding the business value, companies might become entangled in proof of concepts and pilot phases that will never scale sufficiently. The more complex the digital environment gets, the more crucial it becomes to keep a compass with clear direction to avoid getting lost in the digitalization jungle.
In addition, there is another major challenge that shares the spotlight. An ageing population and society means that the labor market will dwindle mid-and-long-term, especially in Europe and the Americas, but also already in some Asian countries. This demographic shift will decrease the available workforces significantly. Therefore, existing staff members must be encouraged and supported by automation and digitalization to facilitate their operations and productivity for a longer period. There is also a need to relieve the shopfloor operator from physical exertion e.g., by handling robotics and automation in conveyor technology, while nourishing their intelligence and creativity supported by digital solutions e.g., through worker guidance or quality assurance. Digital transformation will not work without the right people, so keeping and training them is of highest priority.
Fourth and finally, executives must determine how to implement stricter emissions regulations to achieve sustainability targets for their supply chain and manufacturing processes. 'Carbon neutral' is mostly, while still perplexing, measured and realized for the process. In Europe, manufacturers are beginning to tinker with the concept of BAT (best available techniques) to limit emissions from manufacturing. As defined by the OECD; "[…] 'best available techniques' means the most effective and advanced stage in the development of activities […] to reduce emissions and the impact on the environment." However, utilizing data to accurately determine the carbon footprint is highly challenging, especially as supply chains become increasingly complex.
Nevertheless, vertically and horizontally increasing connectivity within entire supply chains allows, based on common digital solutions and platforms, to create this transparency to identify the levers needed to continuously monitor, balance and reduce the carbon footprint.
North stars for the factory of the future
Addressing those challenges takes more than just a plug-and-play solution or deploying applications from an App Store in the systems and assets. The digital transformation in factories comes with a package of unique requirements and ongoing disruptions, which must be opened and addressed to reach the Factory of the Future vision. We need to realize that transformation applies to more than just the factory line or floor. Digital transformation encompasses the whole of your organization, comprising your processes and technology, with people being the stars of the show.
Before transforming your company, you need to identify your north stars. In manufacturing, there are three specific goals to shoot for to create the Factory of the Future.
Productivity is the most obvious one, and it has been there from the start. Even without digitally transforming the factory, a yearly increase of 10 percent is optimistic for many manufacturers. Without a doubt, this increase in productivity is the bottom line to creating lasting commercial success and ensuring competitiveness. These productivity boosts can already be achieved by applying classical lean processes and administration as well as connectivity and automation.
Achieving flexibility is another important destination for digital transformations. The factory of the future will need to meet market uncertainties head-on. Variations in demand, smaller lot sizes and increased uncertainty in complex supply chains will have to be tackled while avoiding, or even better, cutting waste in factory processes. Automation and cutting-edge technologies like IoT and AI, as well as the transparency achieved through their implementation, can help executives reach that flexibility destination.
Sustainability is not only critical for meeting BAT-compliant production models, but methods in manufacturing that support sustainability goals, achieved with digital transformations, are crucial for combatting climate change. Additionally, public opinion on climate change is shifting towards a demand for more sustainability. As a result, signaling the achievement of your sustainability and decarbonization goals, through digital transformation and energy efficiency, will also improve your corporate image.
Before transforming your company, you need to identify your north stars. In manufacturing, there are three specific goals to shoot for to create the Factory of the Future: productivity, flexibility and sustainability.
How to strive towards the factory of the future?
To create a sufficient backbone for the digital factory of the future, you need to foster changes in the areas of processes and organization, people and culture as well as scaling technologies. It is crucial to understand that digital transformation affects every aspect of an organization.
Adapting processes and organizational setup to lean principles
Peeking into one our client's sites, cost pressures demand that companies streamline operations and add more digitalization to achieve higher efficiency in manufacturing processes. Siemens' Lean Digital Factory approach offered the necessary transparency to demonstrate to our client how to successfully use digitalization in a discrete industrial manufacturing environment. What we often still see are missing interfaces for horizontal and vertical integration, overcomplex processes and systems, and many uncoordinated or even competing initiatives that over work the staff, resulting in a chaotic working atmosphere.
Companies have always been aiming for process improvements that lower costs and time-to-market. By doing so, efficient, waste-free processes are (still) the way to go to maximize the value that modern technology offers. Digital technology can be applied to all processes in production, logistic, administrative processes, and even the organizational structure. The organizational structure itself helps to efficiently organize people's responsibilities and communication channels throughout the process.
In the factory of the future, processes are designed to be simple, built on direct communication and fewer interfaces. Building and adapting processes with a lean and digital mindset means avoiding uncertainty and unclear responsibilities. Processes and organization need to be programmed to consider the opportunities and limits of digitalization, e.g., for communication and general information flow. As a result, you can develop touchless processes that are built on data-driven decisions.
In the end, digitalization will enable progress, and it will foster innovation by giving transparency on current processes and scenarios and making data-driven decisions based on these insights. This approach will boost your productivity to new dimensions to reach your sustainability and flexibility goals.
Enabling people's digital mindset and a learning culture
The pursuit of technological progress, efficiency and sustainability can foster a culture of continuous development, but siloed knowledge, that has traditionally rested with experienced and qualified individuals, will need to be extracted and shared company-wide. It needs to become institutional knowledge.
Broadly speaking, what needs to be fostered is an environment in which employees appreciate your company's vision and translate it into action. There needs to be a shared vision in place to achieve the common goals across your enterprise. As a result, your digital factory can be a place where employees see a particular problem as an opportunity to improve the entire enterprise. You need to make your people part of the digital solution from the get go.
To successfully progress in digitalization, your organization needs to motivate and engage employees to build a culture with digital elements. Initiating the change to an employee digital mindset will coincide with raising curiosity of the new digital work environment. This can range from building expert communities, that work together across organizations and hierarchies, to re-thinking your collaboration in interactive online events and workplace planning.
This change requires constant training and aiming towards attaining and building the right mix of competences. In order to do this, you need to identify your individual skills gap and areas for improvement. In many cases, this means re-thinking job profiles and offering individual learning opportunities. You must also make sure to foster digital learning and give employees the stage to share their knowledge. Mentoring and coaching can be a great addition to the set methods of learning from within and from outside your organization. Remember, people make digital transformations happen while technologies are only the tools needed to get there.
Scaling and combining Industry 4.0 and green technologies with IoT
Technological advancements have been the main driver of past industrial revolutions and are still essential for industry 4.0 development. Modern technologies such as cloud computing, machine learning and the industrial internet of things (IIOT) create a connected organizational environment that allows constant exchange and analysis of data between systems and physical assets.
To ensure a consistency of successful implementation, project companies require scalable and proven solutions that build on interfaces and scalable design. This is facilitated by using reference architectures and choosing from existing best practice solutions from an established solution library. To achieve net zero, this library should also include solutions that serve the main purpose of neutralizing the carbon footprint.
The crux lies in the successful implementation of these digital solutions. You need to make sure your strategy allows you to collect accurate and continuous data, and this is only realistic when building on blueprints and design principles for infrastructure and leveraging scalable solutions.
Connecting the worlds of information technology (IT) and operations technology (OT) will do the trick to build the factory of the future. While these areas did not particularly overlap in the past, the full integration of IT and OT will create unique insights generated from plant and operations data. With data-enabled technology platforms, the organization can gain transparency and smooth access to existing and planned digital solutions. In the end, choosing the right green and digital solutions, connecting them based on existing blueprints, and making them scalable will be the success factors for your factory of the future. The technology to tackle the climate crisis is here – we just need to leverage it correctly.
By doing so, cloud-based networks, AI, and automation will cause more disruption in the next five years than anything we've seen before, like in the Automotive sector.
Conclusion
The factory of the future will realize its full potential for sustainability, productivity, and flexibility by transforming not only processes but people, organization and technologies. Scalable digital solutions will play a key role in this transformation. Only with a holistic factory digitalization approach in the palm of your hands will your factories be able to address the challenges of tomorrow.
Digital solutions will also be our only hope when trying to tackle the climate crisis. Producing goods in the most resource efficient and sustainable way will only be possible if you have the data prepared and analyzed to make the right decisions. Remember, there is no sustainable transformation without a digital one.
Siemens Digital Industries has launched an ongoing program that has been in place for four years. Involving over 30 plants, Siemens has taken more than 800 measures in five key areas resulting in an 8% increase in productivity. The program is currently scaled up to incorporate more factories, regions, and businesses. This way, Siemens will reach its ambitious goal of staying competitive in the market and paving the way for its sustainable and carbon neutral future: Green, Lean and Digital – the Factory of the Future!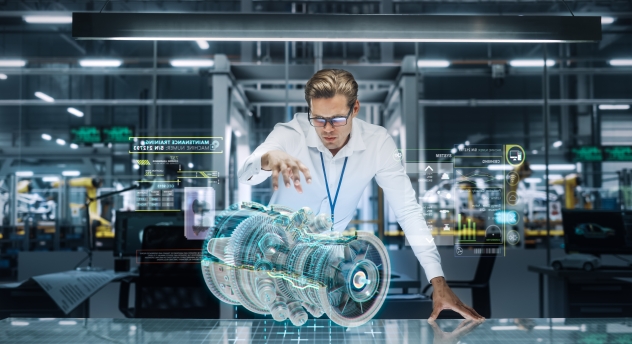 Free whitepaper
Based on our unique experience in digital factory environments, we identified several company as well as use case specific factors to make the groundbreaking decision between edge and cloud. Download our whitepaper and learn which factors to consider when unlocking the full potential of your IIoT journey!
Download now
Our expert
Get in touch with our industry leader to discuss how we can work together to solve your challenges.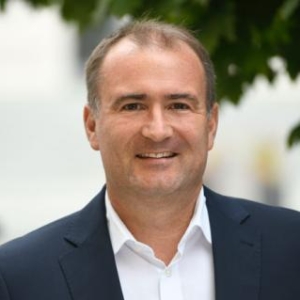 Henrik Sonnenburg
Global Consulting Head Factory & Supply Chain Transformation