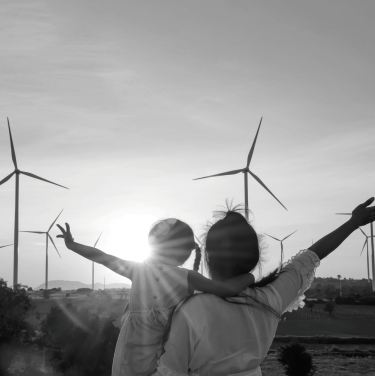 Siemens Advanta has been positioned in the Leaders category in the IDC MarketScape: Worldwide Industrial Internet-of-Things Service Providers for Utilities 2022 Vendor Assessment (doc #US47587121, October 2022).
Since its beginnings, Siemens Advanta has rapidly scaled and strengthened its position in the utilities industry transformation. Siemens Advanta stands out for its deep expertise around distributed energy resources, which as demand for integration of renewable and distributed energy sources soars will be even more valuable. Its clients value the company's ability to help them achieve their long-term goals, and the experience Siemens Advanta brings having worked with prominent utilities around the world.
said Gaia Gallotti, associate research director, IDC Energy Insights
A huge "Thank You" to the parties that made this position possible:
Our multidisciplinary teams of experts, whose know-how, creativity, passion, and entrepreneurial spirit help us to continuously exceed our clients' expectations. With deep domain expertise and an unwavering commitment to co-create the future of the energy system together with our customers, our teams of experts successfully enable and lead many projects on multiple continents.
Our clients, who expressed their satisfaction for the outstanding services we delivered, and the value we generated, globally. Our clear focus on customer centricity has been underscored by outstanding results in the areas of "Customer references across geographies" and "Customer assessment of industry expertise".
Our ecosystem of partners – which allows us to harness the power of Siemens, combined with our highly capable external partners, enabling us to overcome the enormous complexity of today's digital transformation projects.
Get to know Siemens Advanta
1
Established Vertical Practice
Siemens Advanta has over 10.000 professionals, with more than 1.000 utility industry experts also covering Industrial IoT.
2
Geographic Footprint
When it comes to Industrial IoT for utilities, the majority of Siemens Advanta's work is done with European and North American T&D companies.
3
Presence across the industry value chain
Siemens Advanta is focused on the energy distribution as well transmission segments.
4
Innovation assets
We are supporting clients in embracing digitization and data to optimize services, and to rethink business and operational models.
5
Partner Ecosystems
Siemens Advanta partners with companies such as AWS, Google, Microsoft; Mindsphere, SAP, RedHat, DXC, Atos and Accenture, but also directly utilizes the vast networks of partners of Siemens itself.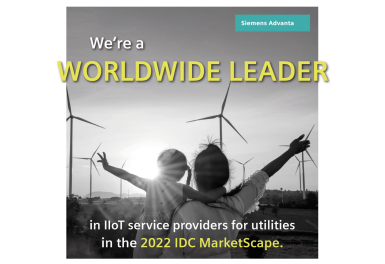 Let's bring the energy transition to life together
Siemens Advanta is honored by the analysts' positioning. Strengthened by it, we will continue to deliver maximum value to our customers, going the extra mile to develop and deliver pioneering, tailored, scalable digital solutions for the energy sector.