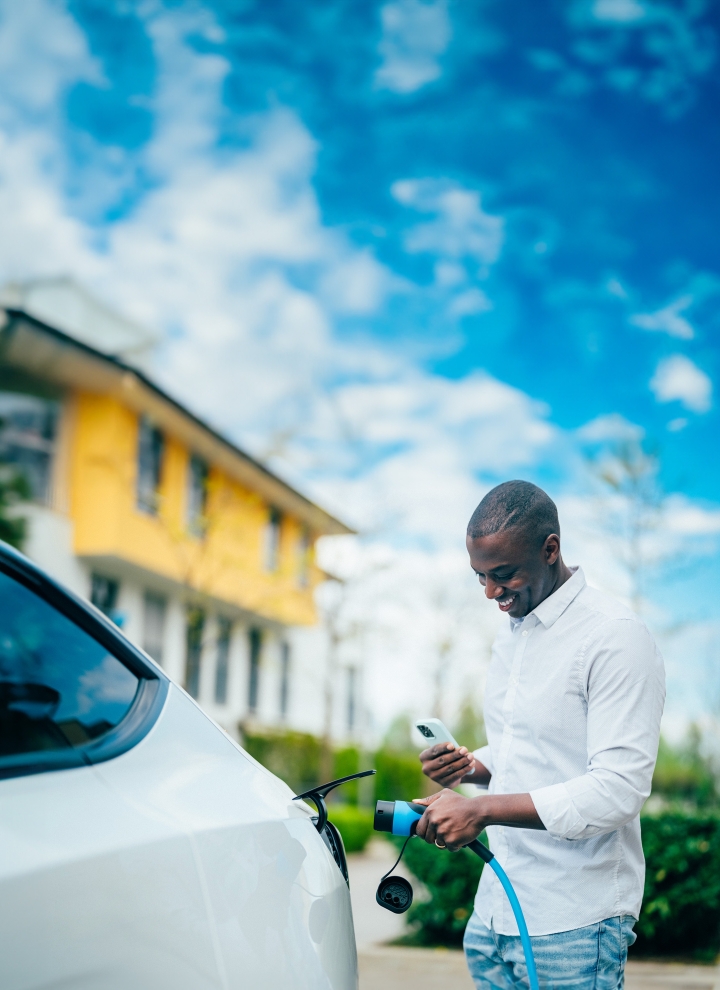 Blog
How Digital Technology Enables Sustainable Energy Use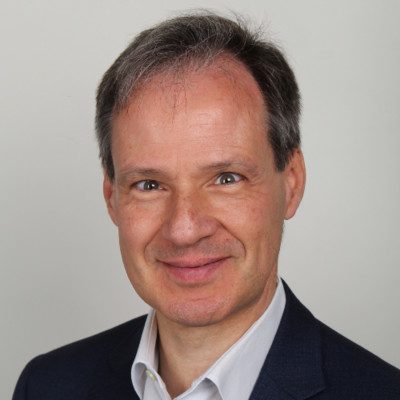 Daniel Felicio
Listen to the blog here:
From traditional industrial technology, such as carbon-neutral synthetic eFuel to an increase in distributed cloud computing, innovators are leading the way to a more sustainable world, and they're showing huge potential to remove carbon dioxide from the atmosphere measured by the gigaton. Advances in cloud technology alone could remove 1.6 gigatons of CO2 from current emissions.
With everyone from small and medium enterprises, corporate giants to national and local governments committed to reducing emissions, both conventional and digital technologies continue to play a crucial part in developing strategies that offer a sustainable future.
Nevertheless conventional technologies are increasingly being augmented and aided by digital solutions that enable smart interconnections to reduce emissions through digitalization and industrial Internet of Things (IIoT).
Let's look at a few examples across different sectors to examine the potential of digitalization, driven by the need to curb energy consumption.
Smart cities: energy savings through digitalization
Cities account for the majority of energy demand and resulting CO2 emissions; more than half the world's population is urban, accounting for 78% of the world's energy consumption and creating over 70% of all CO2 emissions. Whilst there is clearly some overlap between overall urban emissions and emissions from other sectors such as manufacturing and transport, buildings represent the largest portion of urban emissions, with non-residential buildings being 40% more energy-intensive than residential dwellings.
The heating, cooling and ventilation elements of buildings account for the lion's share of their energy demand. In addition, energy-intensive embodied-carbon materials such as concrete, steel and glass often used in the construction of high-density urban buildings account for one-quarter of all buildings emissions.
To make cities smart – in other words, to create systemic efficiency for a sustainable, low-CO2 future – we have to look at the city as an ecosystem of urban features that is essentially one big energy demand center, and then figure out how to get those elements talking to one another.
How do you create scalable interconnections between buildings, energy infrastructure and transport?
Guidance on how cities can achieve environmental targets is key. Siemens has developed the City Performance Tool, a tool that can give an indication on how each infrastructure-related decision might influence employment and growth in the infrastructure sector.
"By leveraging the power of life cycle engineering and data analytics," says Klaus Heidinger, Head of Sustainable City Solutions at Siemens Advanta, "the City Performance Tool helps to identify the best technologies in the energy, buildings and transport sectors for reducing greenhouse gas (GHG) emissions, improving air quality and creating new jobs in the local economy. The tool," he goes on to say, "compares the performance of over 70 technologies and generates a shortlist of the most cost-effective solutions to help cities meet their environmental targets and has been validated by the world's best academic institutes such as MIT, TU Berlin and London School of Economics."
Arup and Siemens studied five cities across Europe to develop a methodology for demonstrating the long-term benefits of grid digitalization. In London, for example, where the grid operates close to capacity, they found almost half of its substations are under stress. Digitalization allows for smart systems like flexible AC transmission so that operators can squeeze more capacity out of the existing infrastructure without the need for further investment.
When coupled with digital measures that address systemic efficiency – such as Siemens' joint venture with Vienna's network operator – digitalization can help create connected elements of a smart energy infrastructure. These will help reduce emissions by modelling energy demand across the world's urban areas. Vienna alone cannot solve the world's problems, but as an example of digital measures that can be scaled up, it has huge potential.
Cities become smart cities when they offer interconnections that enable different segments of a city to communicate with each other for maximum efficiency in energy production, consumption and cooperation. The potential is huge; in Europe alone, the decarbonization of cities could cut CO2 emissions by an estimated 243 megatons. That's the equivalent of permanently removing 188 aircrafts from the world's commercial jet fleet, or nearly half of Lufthansa's entire Airbus passenger fleet.
Manufacturing & industrial sector: better energy utilization thanks to lean manufacturing and digitalization
The worldwide industrial sector in isolation accounts for 37% of global energy use and 24% of all global emissions. Of course, the sector is also responsible for a proportion of city emissions (above), because some manufacturing and industry is sited in urban industrial zones and demands energy. However, to align with a sustainable development scenario (SDS), regardless of its siting, the sector's emissions must fall by 1.2% annually, to 7.4GtCO2 by 2030.
Nonetheless, how can we go about reducing that impact?
Digitalization can help manufacturing and industry become smarter and more sustainable through better capture and use of data, more efficient energy use, and tighter resource management. Digitalization helps with real-time collection of data to identify problems that cause waste or unnecessary energy loss.
Spanish automotive supplier Gestamp worked with Siemens to save energy through data analytics. Siemens' cloud-based application collects data every one or two seconds from plant machinery in individual production plants maintained by Gestamp around the world, from devices that collect around 800 million data points daily. This gives the company access to data on electricity and gas consumption in real time.
Easily scalable IIoT manufacturing solutions such as these can make manufacturing processes smarter, more reliable, more sustainable, and more likely to contribute towards decarbonization goals.
As a result of its digitalization, in its first year with the application, Gestamp's improvements led to energy savings of 50 gigawatt-hours of energy. With over 15 networked production plants, those savings grew by 55 gigawatt-hours in its second year. With additional new plants opening in China, that are networked to the cloud-based application, more savings can be made.
Thanks to reduced energy consumption, the company has been able to lower its CO2 emissions by 15%. In 2016, Gestamp emitted 14,000 fewer tonnes of CO2 than the previous year, and by 2017, it had saved a massive 16,000 tonnes. That's the equivalent of taking approximately 3,200 cars off the road.
Each 1-percentage-point reduction in the emissions of the global industrial sector, as a proportion of global GHG emissions represents a potential saving of around 350 megatons of CO2.
Grid loss: saving CO2 through digitalization
The global Distributed Energy Resource (DER) capacity is expected to more than double in the next ten years. With the transformation of our energy system into a decentralized system requiring constant balancing with minimal baseload, this will significantly increase the complexity of the distribution grid.
How can we overcome this?
Smart meters, for example, represent a scalable digital technology that provides real-time information to energy providers and consumers, reducing emissions as well as energy costs. With a digitalized grid, if you need to charge your EV, you can schedule it to demand energy when supply is at its most plentiful and affordable, with the maximum component of clean and renewable energy.
Siemens recently supported a European utility to determine the aggregated load profiles for individual low voltage stations. This consisted of a digital twin of the low-voltage grid, which allowed the utility to simulate all possible network states caused by the volatility of DER and electric vehicle (EV) charging stations. Armed with that data, digitalization could offer additional levels of freedom for distribution grid operators to maximize existing network usage and become proactive in managing DERs.
The World Economic Forum (WEF) estimates that 15.8 billion tonnes of net avoided CO2 emissions could be achieved in the electricity sector by enabling the integration of additional renewable capacity through digitalization and smart grid technology. The benefits don't end there; utilities that have undergone digital transformations have already seen revenues grow by over 4% in the first two or three years, jumping to as much as 25% in the longer term.
WEF also believes that energy companies could unlock up to USD 1.3tr in value by 2025 by taking advantage of the data-driven decision making, as well as the active asset and resource intelligence that scalable digitalization offers.
Scalable digitalization is powering a sustainable & networked energy mix
Digitalization is providing the energy sector with opportunities that have never existed before; opportunities for minimizing emissions whilst maximizing efficiency in scalable solutions, all leading to a more sustainable future that benefits everybody.
It's time to move to a digitalized future that can truly deliver the GHG emissions savings we need and set us on a path to true sustainability. With these three scalable examples alone, digitalization offers the potential to save CO2 emissions measured in the tens of gigatons.
Accelerating your digital transformation
Siemens Xcelerator is our open digital business platform and marketplace enabling efficiency, resiliency, flexibility, experience, and sustainability.
Making our customer's digital transformation faster, easier and at scale.
Free whitepaper
In this whitepaper you will learn how to combine technology and strategy in a unique way based on actual project experience, see a breakdown of the key enablers, and explore the impressive best practice of "The Red Sea Project & AMAALA"! 
Download now!
Our expert
Get in touch with our industry leader to discuss how we can work together to solve your challenges.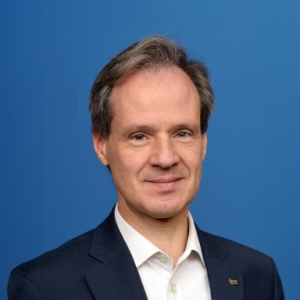 A customer-focused transformation leader, Daniel drives the digital transformation discussion for EMEA. Having spent more than 20 years with Siemens, Daniel was most recently CEO of Siemens Advanta Solutions.
Daniel Felicio
Head of Siemens Advanta EMEA