Aspern Smart City Research
A RESILIENT INFRASTRUCTURE SOLUTION POWERED BY MINDSPHERE CITY GRAPH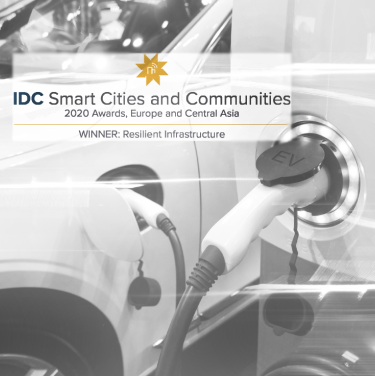 Joint venture between the energy provider and network operator of Vienna and Siemens, to explore solutions for the energy future within an urban development zone.
As the energy demand for e-car charging is already increasing significantly and will be one of the major energy consumers within a city's infrastructure in the future, Siemens Advanta supported ASCR to find a solution on how they can model the energy demand of electrical vehicles and their impact on the electricity grid.
1
Utilize the electricity network to maximize the supplied energy
2
Communication and information of extra network capacity reserves for electric car users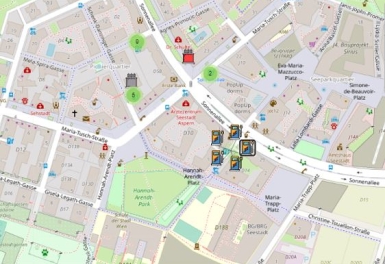 Data Sources: Ontology Electrical network data based on the IEC standard CIM
 
Electrical load information: Charging station information from publicly accessible and open data platforms
 
Digital Twin: Correlation of transportation & electricity network data, charging stations and electric vehicle consumption by creating a graph-based data model (City Graph)
 
Visualization of correlated data: Transportation information and traffic flows for end users in an interactive map
 
Status of charging: Prediction of charging point usage (occupancy and energy demand) "With the MindSphere City Graph our partners Siemens Advanta and Microsoft supported us to integrate multiple data sources in an efficient way and we were able to jointly build digital twins of our city district in a very short time frame."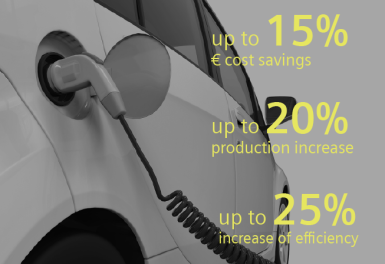 Cost reduction by providing services through open standards and interfaces, with the goal of affordability, monetization enablement and longevity.
 
Sustainability by increasing the attractiveness of e-charging as well as the charging capacity, the overall emissions from combustion vehicles will decrease.
 
Operational efficiency as the system implemented for providing and monitoring network capacity can help to secure the reliability of power supply in large cities.
Our joint project got awarded
Hide Default Navigation Bar
Off