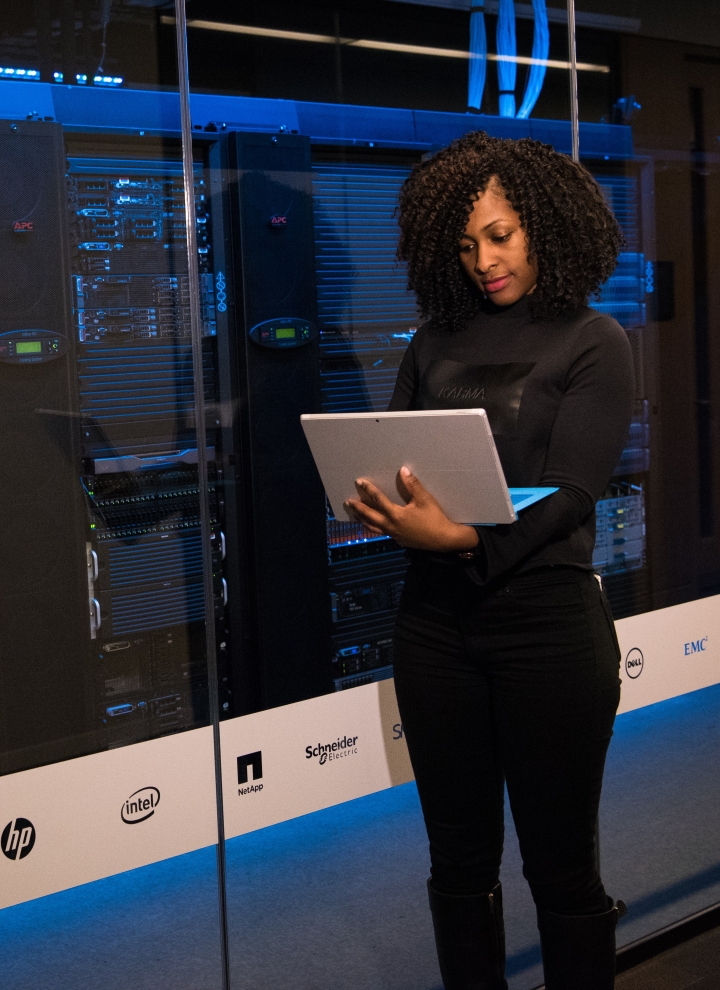 Blog
Unearthing the Value in Your Utility Data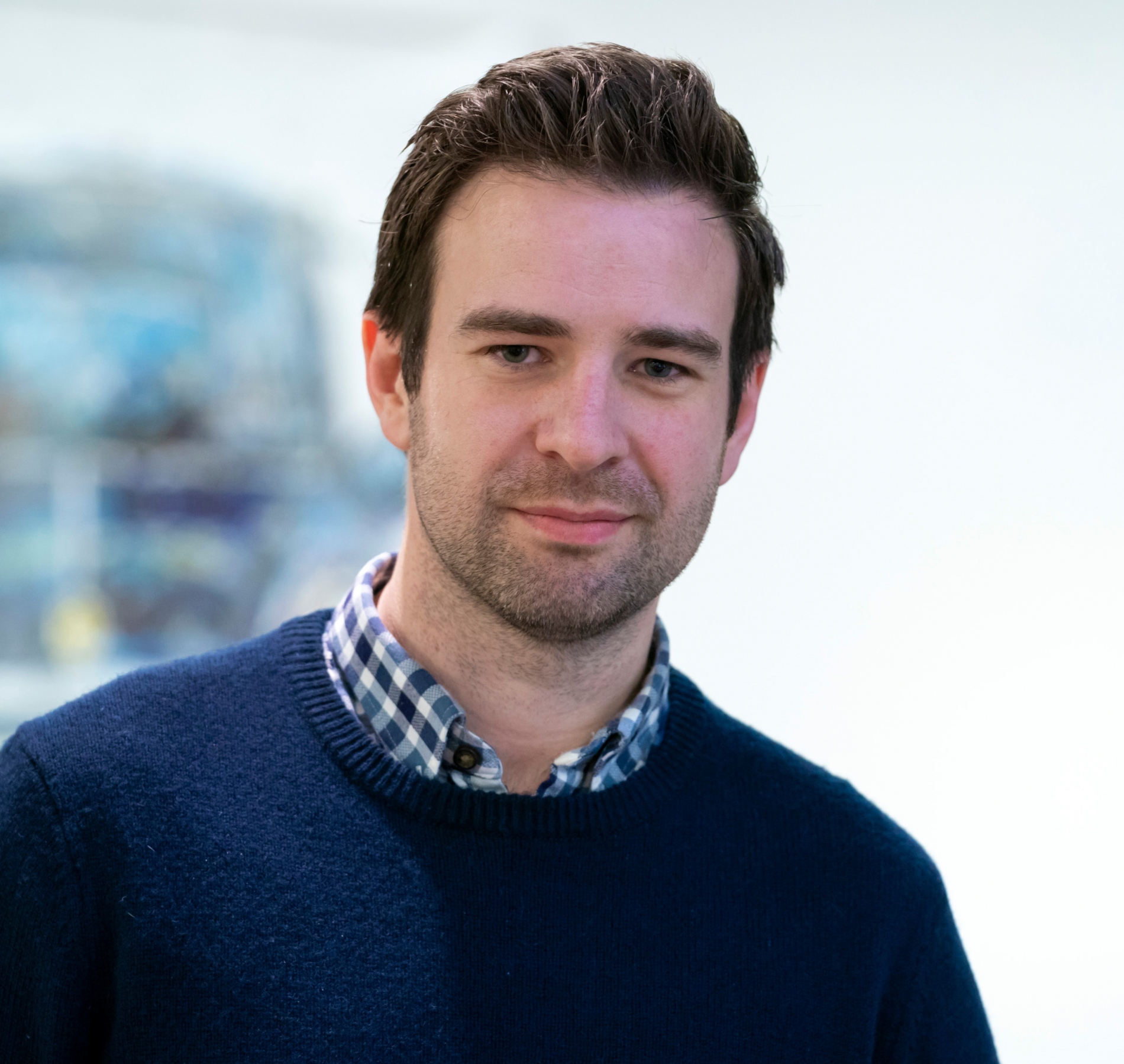 Andrew Smyth
Listen to the blog here:
It's no secret that the utility industry is changing. Currently, the sector is responding to pressures from customers and regulators alike, with growing demands for a significant reduction in carbon footprint, smarter and more efficient energy networks, alongside seamless, personalized digital offerings. In addition, the impact of the COVID-19 pandemic and the global adoption of remote work has encouraged businesses and individuals alike to re-evaluate their priorities.
The result? Energy companies are having to vastly rethink how they do things – and utility data is at the core of this transformation.
A transition towards active utilities
Global digitization is leaving no stone unturned. Within the energy sector we are witnessing first-hand the transformative effect this is having upon the way we generate, distribute, and utilize all forms of energy. The transition from the Distribution Network Operator (DNO) to the Distribution System Operator (DSO) model has been widely adopted to address the emerging needs of a net-zero energy sector. As a result, we're looking at the emergence of a digitized, more sustainable approach that better meets the needs of stakeholders.
The DSO's challenge is to rollout and integrate smart technologies, accessing and utilizing associated data sets throughout a connected IT estate to accommodate and even accelerate the proliferation of Low Carbon Technologies (LCT's).  
For example, with smart metering, connected technologies and data analytics, DSOs can benefit from increased visibility of energy flow – between both traditional and renewable sources, and consumers and prosumers – to identify interruptions and restore supply automatically, while also monitoring aggregated consumption trends.
Global utility businesses therefore must strategically invest in the right technologies, services, and partnerships to successfully deploy the System Operator (SO) model.
The benefits of DSOs are manyfold. On the one hand, they enable faster grid connections, increased insight and engagement for their stakeholders and greater flexibility in the distribution of energy. On the other, they can act as a wider catalyst for a data-driven evolution in energy with both the systematic access, cleansing and utilization of existing data to drive new value within the DSO and additionally with the provision of internal data towards external stakeholders. The growing calls for 'open-data' aim to support the core DSO remit of flexibility in network management, whilst enabling the development of progressive LCTs and innovative services – all of which are required for a true net-zero economy.
The growth of IoT
So, we know that the DSO model is key for moving the utilities sector into the future, and that the success of that model relies on data – but where does that data come from? The answer here is smart technologies that can capture and transmit information in real time.
We've all heard about the Internet of things (IoT) and the trend of wearable tech or home devices that review data on a continual basis to create a bigger picture analysis. That same trend has translated into energy, manufacturing, and other sectors with the Industrial Internet of Things (IIoT). Focused on enabling transparency, smart decision making, predictive maintenance, asset management, and so much more, the global IIoT market was valued at USD 216.13bn in 2020. The energy and power sector is currently responsible for approximately 20% of that.
However, it's important to remember that the data alone is not enough. In order to make the best use of the data available to them, companies will need to develop and implement detailed digitalization strategies – likely with the support of a trusted partner – which outline specific steps, the required data insights and how they will be used to drive the organization forward. By targeting business challenges, defining the suitable use case, and identifying relevant and prioritized data, each stage of this transformation plan should provide value to the data owner. It also ensures that the utility data gathered through the IIoT provides a comprehensive picture, rather than a fragmented one.
How utilities are defining their future with utility data
The need for digital transformation is driving utilities to change their business, operating and information models – and this change has momentum. According to Grandview Research, global spending on IIoT is expected to grow at a rate of 22.8% per year from 2021 to 2028, to over USD 1tr, with the energy sector following only manufacturing as the second largest contributor. This means that the industry is primed to incorporate energy data into their operating systems and refine the way they do things.
This will go a long way towards decarbonization and net-zero goals set by governments and corporations alike. The EU, for instance, has set a target to cut carbon emissions by at least 55% by 2030 (compared to 1990 levels). Meanwhile, the UK plans to reduce carbon emissions by 78% by 2035 and the US has promised to achieve a zero-carbon power sector by 2035. These governmental initiatives are putting pressure on power companies to change their operating models. By choosing a data-rich, efficient approach to production and distribution, utilities can take a big step towards meeting these goals.
It's time to leave the old model behind
Focusing on digital transformation and data enablement also makes business sense for utilities companies. When it comes to the traditional model for distributing power – the passive model – growing and enhancing a network requires laying costly copper pipes and building more infrastructure across the board. Without the consumption and transmission data of the digital model, companies aren't able to build smartly and efficiently, and scaling is a costly endeavor with no guaranteed success.
Alternatively, utilities companies that are embracing digital infrastructure are already seeing a return on their investment. In fact, according to Kearney, within the first two to three years of their digital transformation, energy companies stand to earn 4% more per year. That increase jumps up to 25% per year in the long term – and includes growth across generation, distribution, sales and support services. This will be led primarily by the adoption of data-driven decision making and active asset intelligence across the board.
...within the first two to three years of their digital transformation, energy companies stand to earn 4% more per year. That increase jumps up to 25% per year in the long term.
In terms of broader savings for the industry, the World Economic Forum (WEF) has estimated that the electricity sector could unlock USD 1.3tr in value by 2025 by leveraging service platforms, smart devices, cloud and advanced analytics. This includes 15.8 billion tonnes of net avoided carbon emissions. With these tools, the WEF believes companies could improve the asset lifecycle of their infrastructure, optimize electricity network flows, and put the customer at the center of their operations.
The value proposition is clear – but there's still a long way to go before the utilities sector is capable of taking full advantage of these financial wins. Leaders now have a responsibility to prioritize investments in digitization and reshape how their business operates – with data at the center.
Managing the transformation
The shift to a digital, decentralized model fueled by data is not going to happen overnight – and it won't be without its challenges. DSOs face a particular challenge at the moment as they need to adapt to supply increasingly electrified environments – global sales for electric vehicles are projected to hit 31.1 million by 2030 –, accommodate the growth of distributed renewable energy sources, and focus on the development of local sustainable markets vs. distributed national ones. But this can't be seen as an obstacle to development.
Investing in these transformative initiatives now – initiatives that will be made efficient with the right data and tools – will be paramount to meeting the needs and requirements of today's and tomorrow's consumers.
Not making these changes will do more than leave the utilities sector in the dark ages. As large contributors to carbon emissions, power companies have a big role to play in meeting the ambitious targets set by governments around the world. And without adopting a digital, data-enabled operating model, then decarbonization won't be feasible. They are ultimately two sides of the same coin.
Embracing a data-rich, digital future
As utilities companies embark on their digital transformation initiatives and adopt smart, IIoT technologies that equip them with data, they'll be on their way to meeting customer and industry expectations. With a detailed transformation plan that highlights the value of that data, business leaders will be able to use that information to make proactive decisions that set the business up for success.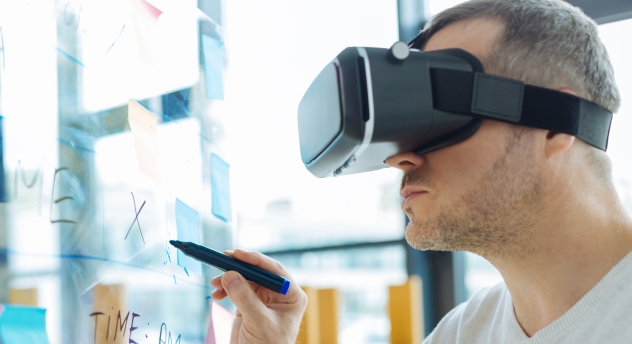 Free Whitepaper
Is your organization ready to meet the potential offered by the Internet of Things?
Read here!
Our expert
Get in touch with our industry leader to discuss how we can work together to solve your challenges.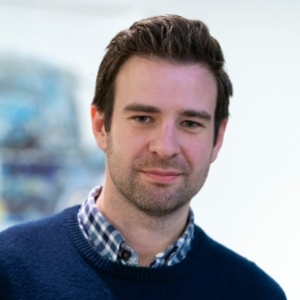 Andrew Smyth
Solution Partner Data Services EMEA