Making IT asset data available and usable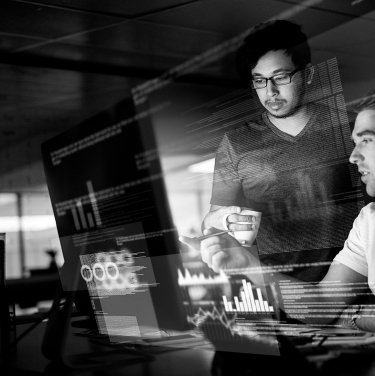 IT asset management is key to cyber security. But it is often highly manual and ineffective due to a lack of data integration. It is highly important to make available IT asset data usable. Therefore, to connect data sources and ensured real time analytical readiness using a tailored data model which put our client in the position to understand the interconnectedness of the IT assets, detect anomalies and identify potential within the IT landscape.
Integration
IT asset data is spread across several source systems and has various formats.
Data quality
It is unclear which source of information is trustworthy.
Managing change
IT asset data is subject to constant change.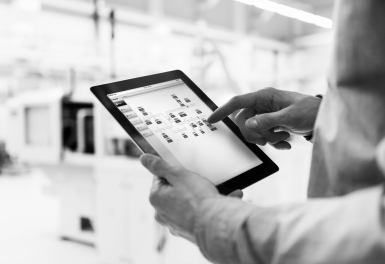 OUR APPROACH
After a deep-dive into the IT landscape, we made the available IT asset data usable. We assigned a confidence score to each data entry to gain transparency on data quality to maximize it. Integrating the data from multiple source systems is the necessary first step to a proper and secure asset management. We therefore connected all data sources in a tailored data model.
THE IMPACT
By comparing the data on various assets in all systems, we found three quarters of all assets to have inconsistencies or incomplete and potentially incorrect information. This creates various risks ranging from proper licensing and accounting to identifying and managing cyber security threats.
With our tailored data model spanning across all systems, we were able to provide a unique identifier to solve the issue of inconsistencies across different data sources. Further, we established a method that allows an accurate assessment of data quality and asset value. Having this full transparency on  IT asset data allowed the client to measure the true value of each asset, implement monitoring solutions and, thus, respond fast to critical situations. This has changed the way IT assets are managed.