Defining and growing an analytics team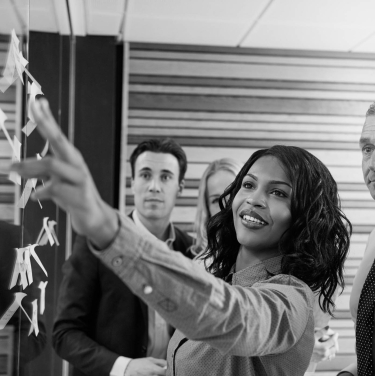 We helped our client to build up their own competencies in AI and advanced analytics. Businesses need to deliver value to their customers in increasingly competitive industries. Speed, efficiency, precision, and availability are only some drivers of today's market environments regardless of the industry. Sophisticated digital solutions are a key asset. Our customer envisioned own capabilities to deliver and develop analytics solutions to drive efficiency in their own business functions and deliver better solutions for their customers.
With our broad experience in establishing data analytics centers of excellence, we helped our client to build up own AI and analytics competencies covering skill set, technologies and infrastructure. Further, we guided our client through the strategic and operational integration into existing operations which, in the end, lead to high quality delivery of data driven solutions.
Services
Digital Technologies (Innovation & PLM)
40
People hired and onboarded
---
150
Digital use cases developed
---
1
Understand the business needs
There is no "one size fits all" in analytics. The analytics set-up depends heavily on the client's business model.
2
Sourcing and upskilling
Finding the right people within the client organization and beyond is crucial but challenging, as talent is rare.
3
Integration into running business
Identifying the right pace, use case, success stories and interaction level with existing operations is crucial.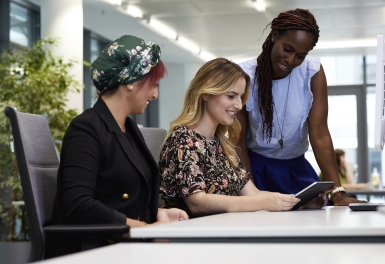 We started by analyizing organization, culture, customers, digitalization opportunities and further operational stakeholders. This led to the definition of specific goals and a detailed approach to generate starting point and buy in from the customer's sponsor.
We co-developed first use cases that drove value and generated funds to grow the analytics department and established a model, were growing revenue will lead to growth in the analytics team. We then seamlessly handed operations over to the established analytics team.
The Impact
The setup enabled a parallel discovery and delivery of analytics success stories. We changed how our client delivers value. A well defined Grow Analytics strategy continuously spreads through the organization and generates a pull for both customer facing as well as internal process functions, by increasing either efficiency or top line. 
We have built a new culture and changed the way of working.
Identifying early successes that create a positive interaction with digital transformation helped spreading and growing the change.
Communication of how jobs are changing to improve satisfaction were an important part of the approach.
Building our clients' own capabilities in advanced analytics and AI allowed them to develop their digital business at the pace they see fit and without creating risky dependencies with external suppliers.
Further, having such an integrated team also helped driving digitalization in the entire organization. Now, individuals from all departments have a sparring partner to discuss initial ideas and build a first prototype.
Doing this quickly provides the flexibility to try new things, even if they fail sometimes.