Complexity Management with advanced analytics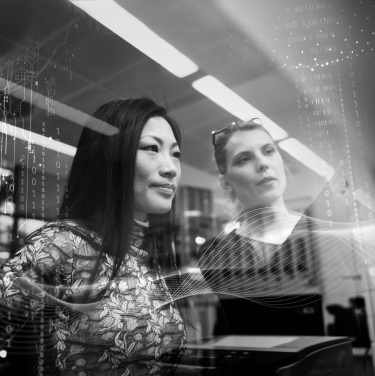 The typical product portfolio of an industrial company is a complex, historically grown catalogue. This makes it hard to understand which products, in fact, demonstrate a positive impact on the bottom line. With our end-to-end analysis, we determined the true profitability on the most granular level. Taking the different perspectives of product, customer, and sales channel into consideration, a comprehensive cost driver tree was evaluated in order to identify profitability levers, perform scenario simulations and drive systematic product portfolio analysis for our customer.
Services
Digital Technologies (Innovation & PLM)
1
Lack of profitability analysis
Inability to assess the economic impact of decisions on dealing with complexity.
2
Data quality
Multiple disconnected data sources yield contradicting KPIs.
3
No comprehensive cost allocation model
Intransperency on different types of costs prevents effective steps towards margin improvement.
OUR APPROACH
The standard approach to manage a product portfolio results in an inability to measure true profitability, an inadequate understanding of root causes and a decision making based on error-prone silo-ed reporting. We linked transactional data from various sources in order to feed our technology solutions. These interactive dashboards enabled different teams to evaluate scenarios and deep-dive into root causes of changes in profitability. We measured the profit by creating a detailed margin-contribution model providing a full picture of the cost structure down to an SKU level. We changed the customer's insight into all product lines and businesses.
Our analytical solutions provided the customer with a detailed cost structure and margin-contribution model by product and customer. This provides an ABC analysis for customer and product bases, customer profitability and life time value analyses and many more dynamic drilldowns into different aspects of the business. We built a single source of truth solution for our customer.
Due to different teams being responsible for silo-ed views, input for decision making from various sources was required. This time consuming and error-prone process was eliminated with our dynamic dashboard for all product portfolio management decisions.
THE IMPACT
We provided a granular cost and revenue contribution model on products for each individual sales channel and customer group. With the help of this advanced solution our customer was able to understand the root causes behind the bottom-line results and come up with actionable measures to reduce complexity and improve profitability of the product portfolio. This approach helped identify ~25k SKUs that were neither profitable nor growing, which resulted in a multi-million saving for a large construction and engineering company.
20-40%
SKU reduction in the product protfolio
---