Maintenance 4.0 – just a buzzword, or already a reality?
Integrate innovative technologies into your maintenance processes, expand your portfolio and push automation.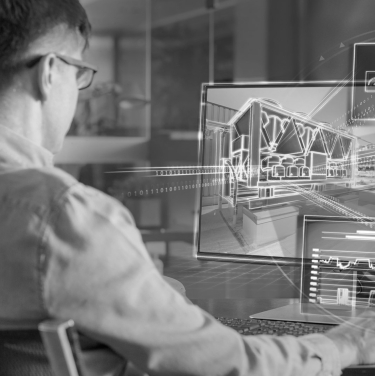 overview
Companies are struggling to find an effective approach to identify value propositions for different personas and prioritize relevant technologies to implement promising use cases.
Based on the experience we have gained in our own Siemens service businesses as well as manufacturing sites in recent years, our Maintenance 4.0 approach looks at business impact, operational needs and technological innovations to find the right solution for our clients.
 
1
Reduction of unscheduled downtime
We enable higher asset availability through reduction of unscheduled downtime of critical equipment.
2
Operational cost reduction
We facilitate reduced operational cost (OPEX) by monitoring equipment and avoiding excessively costly emergency repairs and minimize spare parts inventories through condition-based and/or predictive approaches.
3
Safety and security
We provide enhanced safety and security by implementing remote or virtual methods of conducting maintenance. This minimizes hazardous situations for maintenance personnel and reduces the need for a physical presence on site.
4
Resource management
We implement optimized resource management and sustainability through more accurate planning for spare parts and equipment repairs.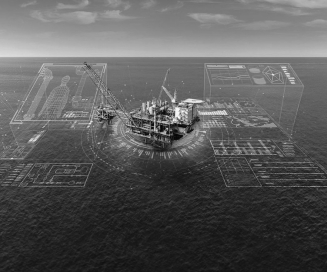 DIGITAL TRANSFORMATION OF AN OIL FIELD
The Oil & Gas industry across the globe is facing a number of macro challenges, the slump in oil prices and flat forecast being the primary one. There is a heightened need in Upstream to increase production and lifetime of existing fields while reducing operating costs. To address those major challenges we developed an integrated digital transformation concept for low-manning an upstream field of a leading Oil & Gas company.
Read the story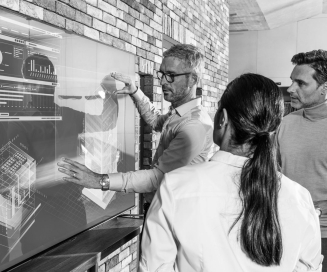 ENABLING NEW BUSINESS MODELS THROUGH DIGITAL FIELD SERVICE
Our client was looking for ways to provide services using digital technologies in previously unaccessible areas whilst still ensuring health and safety requirements for employees.
Read the story
Experts
Get in touch with our experts to discuss how we can work together to solve any of your asset management and maintenance challenges.