Creating the holistic picture of value potential from digitalization for an oil & gas player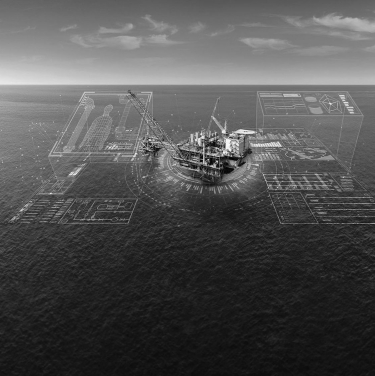 A major Oil & Gas player approached us urging for an external view on value potential digitalization could bring for its business. An holistic view on assets, technologies, people and organization as well as business models was necessary to reach that goal.
1
Identify business levers
To realize digitalization potential; it was of utmost importance to understand the foci of current business to derive strategic implications regarding impactful digitalization.
2
Guiding our client on their digital transformation journey
Outlining strategic key pillars for a value based digital transformation and defining detailed implications for assets, technology, people & organization and business models.
3
Detecting values behind buzzwords
We clearly outlined business case potential for digitalization opportunities by using a deep analysis and our domain knowledge driven insights to define those for them.
OUR APPROACH
A joint team of strategy consultants, digitalization experts, solution experts and domain experts were brought together to identify the right approach for our customers' challenges.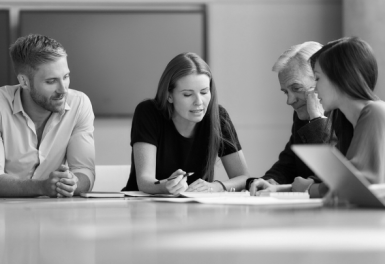 We looked at the holistic picture first and - together with the client, developed the overall approach regarding their current business focus. We co-created the vision and a roadmap as guidance through the digital transformation process – mapping existing and linking future initiatives. Supported by Siemens colleagues with their deep domain expertise, we developed a digital twin extension to our client's existing platform environment, beyond the technology with a clear focus on people & organization as well as the business model. Furthermore, we acted as a facilitator between the digital enthusiasts and the slow adopters within our clients workforce.
Strategic consulting - focused on impact
Formed strategic view on identifying key business levers to tailor digital transformation journey to the needs and opportunities of our client. From baselining to strategy definition with a clear focus on tangible results
Solution Design & Development
Hands-on development of MPV for digital twin extension: Developed digital twin extension MVP together with Siemens experts to show how the final solution could look – enriched with historic & simulated data. Defined technology roadmap for cloud-to-cloud connectivity and seamless integration
THE IMPACT
Together with our clients, we developed a tailored view on digital transformation. We mapped their existing digitalization initiatives as well as the way forward – focusing on identified business levers and value creation.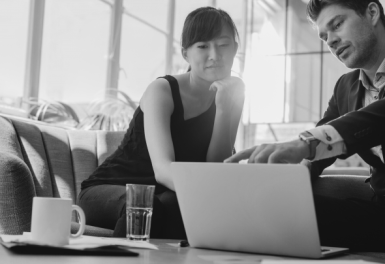 Supported by Siemens colleagues with their deep domain expertise, we developed a digital twin extension to our client's existing platform environment demonstrating how vendors could become partners in the future utilizing both, fleet knowledge and operator experience.  We also achieved a mindset change: Digital journeys are also about mindset change as digitalization is often understood as a technological challenge – however in reality, the large values are on the people & organization and business model side.