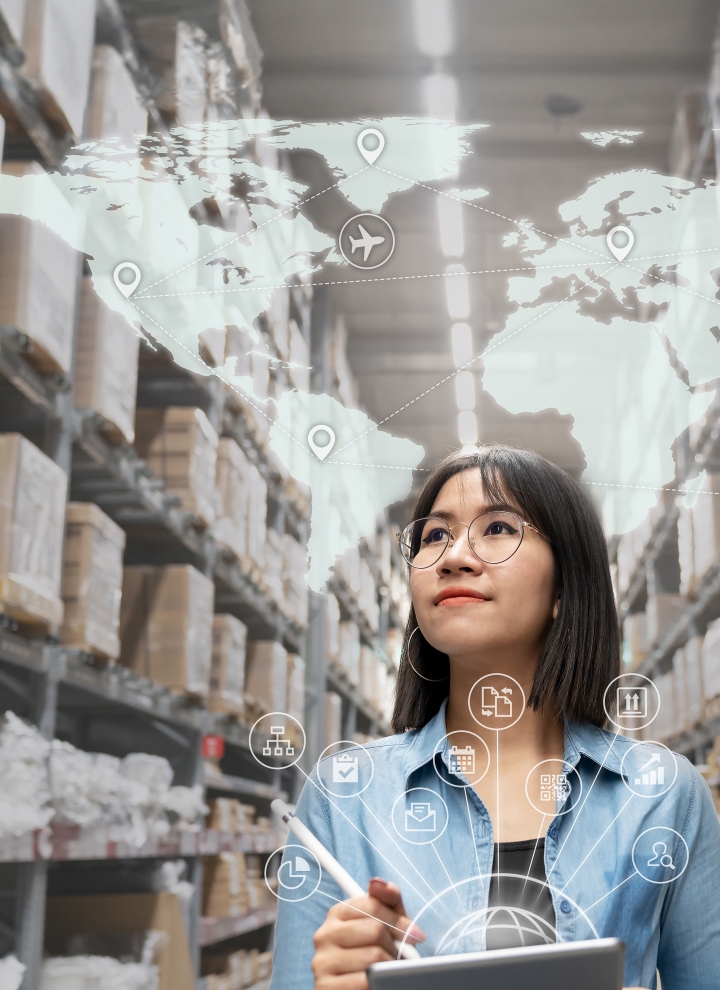 Blog
The Future is Yours to Shape: 6 Success Factors for a Future-Proof Supply Chain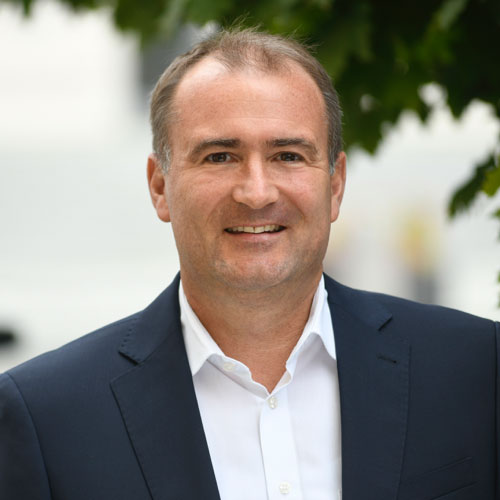 Henrik Sonnenburg
Listen to the blog here:
The year 2020 was a living demonstration of how fast and dramatic supply chain disruptions could become. Ninety-four percent of Fortune 1000 companies still haven't recovered. Over half of them are forced to downgrade their growth projections in the foreseeable future, as a result. Only a few businesses have achieved the supply chain agility which is necessary to tackle these new challenges. "Future-proofing" has shown to be critical to ensure a company's resilience in times of crisis. To build a future-proof supply chain, a few crucial imperatives need to be considered. Luckily, you don't have to be a fortune teller to see the future – just read on to do so.
1. Know your weaknesses and predict your risks
In the sporting world, you're only as agile as you are alert. It takes extreme awareness to react to unexpected swipes and throws on the field. In supply chain management it's similar, the faster you can detect opportunities and threats, the sooner and better you can respond to them. Therefore, one huge goal is to guarantee supply chain visibility and transparency. The benefits of supply chain transparency lie in the possibility to identify potential risks and vulnerabilities at an early stage. This identification may require a bit of digging – looking deep into your network to identify strong dependencies on e.g. one single supplier – but believe me: it's definitely worth it.
The most adaptive supply chains are able to predict shipment disruptions long before they occur. Strategic planners are increasingly turning to predictive analytics as an enabler for forecasts once transparency is guaranteed and data is collected. Building on observations and learnings of the past as well as actual data, analytics can spot for example weather extremes, material shortages, and demand fluctuations before they become influential to supply chains. Of course, Artificial intelligence (AI) also has its part to play. The more information you have, the more proactive measures can be initiated. So, it's time to haul out those crystal balls. It can save you a fortune in supply chain costs.
Naturally, not every potential disruption of your supply chain can be predicted – this would be magic. However, creating supply chain transparency while controlling vulnerabilities will reduce risks significantly.
2. Look beyond your borders and strengthen your ecosystem
A strong ecosystem of partners is essential to collaboratively tackle supply chain threats. The importance of ecosystems to ensure future-proof value chains is steadily growing. Companies need to break up internal as well as external silos to ensure faster data sharing and value creation. They need to decide which stakeholders (suppliers, business partners, organizations, etc.) to include and how to collaborate efficiently. If single suppliers have been identified to be of high risk for your supply chain, diversifying the network can be the answer. To give a concrete example: Multitier supply chains are becoming more popular in numerous sectors as they rely on several single-level collaborations instead of one multi-level one. Multitier collaboration platforms aren't always easy to use, though. One weak link in the collaboration annihilates the entire chain, means they're only as effective as their least adept participant. Digital platforms can be a great enabler in this area creating consistent transparency and improving connectivity. Platform-based ecosystems can help by integrating all supply chain tools and synchronizing timelines and therefore optimize your processes sustainably. To unlock the benefits of supply chain resilience, you have to invest in not only building up but also managing a strong ecosystem.
3. Integrate innovative technologies to stay ahead of time
We live in a world where automated processes and robotics become more and more part of modern life – basically a world that science fiction authors pictured decades ago. The technology landscape changes rapidly. Characteristics of supply chain 4.0 like digital twins, big data, augmented reality and the Internet of Things (IoT) revolutionize processes and organizations and can bring enormous benefits for your operations. Automation can increase efficiency for repetitive and high-volume tasks, freeing up time for your staff to concentrate on more value adding activities. Technologies like process mining increase transparency, can be used to track process quality and process deviations in real-time and allow you to be ahead of your competitors by immediately taking corrective actions. Also, on a more operational level, technologies like automated guided vehicles (AGVs), picking robots and more can speed up your warehouse processes and support you in satisfying your customer needs faster and more reliable.
Implementing new technologies turbo-charges your analytics by gathering more data than ever before, benefitting your predictive power enormously. However, technology needs to serve the business – not the other way around. Make sure to prove that the selected solution brings long-term business value before applying it.
4. Act sustainably to sharpen your footprint
Successfully implementing future supply chain strategies must mean that there is an operational fit in your organization that puts sustainability at its core. True, certain aspects of digital transformation in supply chain management can help to overcome some of the short-term pains associated with organizational change, but the transformation must always focus on how sustainable business practices will become. In this regard, organizations must have a clear vision of what sustainability means to them and how they will put this at the heart of their supply chain systems going forward. Acting responsibly requires integrating sustainability criteria in daily decisions and assessing environmental and social risks at any stage. Designing a sustainable supply chain is about looking beyond the next quarter, year or decade and act upon a long-term vision of the future. We all know: the time to act is now!
To make your supply chain future-proof, you will need to see the holistic picture and make your supply chain not only transparent, but sustainable, data-driven and focused on a strong ecosystem while leveraging your own strengths.
5. Focus on your strengths
In many ways, supply chain resilience is an aggregation of your greatest strengths. When you focus on the personal assets you bring to the table, you can push your resilience to unparalleled heights. It's you who tweaks your strategy and you who decides on your business values. Your supply chain might be marching into the future, but it still needs some traditional human values. Similarly, your corporate culture and brand determine the strength of your ecosystem. Business leaders need to foster new digital-driven mindsets. If the individuals in your supply chain are allowed to flourish, so will the greater system. The modern supply chain is overwhelmingly reliant on digital technology, but the more human its strengths, the more adaptive its future.
6. Think big, think visionary – but with a clear goal in mind
Ultimately, you might think of your supply chain as an attempt to control the future, so don't forget your vision along the way. Having a clear vision in mind, based on your business strategy, fitting your operational processes and cultural environment is core for success. Your goals will determine the principles you espouse in your everyday transactions. In the end, making your supply chain future-proof is about implementing long-term change. Failing to do so will mean that your more forward-thinking competitors are beginning to outstrip your organization already. And yet, change for change's sake will not work either.
Think big. Think clear, and your ultimate supply chain strategy will come to the fore. To make your supply chain future-proof, you will need to see the holistic picture and make your supply chain not only transparent, but sustainable, data-driven and focused on a strong ecosystem while leveraging your own strengths. Avoiding future disruptions won't come easy (as long as you are no fortune teller) – but will make your company navigate the digital future.
Our expert
Get in touch with our industry leader to discuss how we can work together to solve your challenges.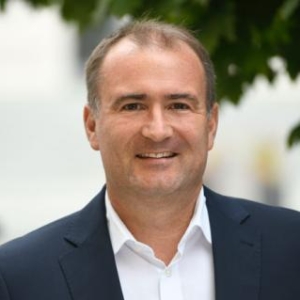 Henrik Sonnenburg
Global Consulting Head Factory & Supply Chain Transformation