Work with us
We're looking for bright, curious professionals to strategically lead us into a new era of digitalization. If you're open to new ideas, and you're a great team player with an impressive record of academic achievement, we want to hear from you.
Set your future on the right track
Are you entrepreneurial, ambitious and analytical? Do you thrive on challenging the status quo and creating sustainable value? Then you're the person we're looking for.
The first step is to tell us about your skills, hobbies and interests, and why you think you'd be a good fit for our team. If your application's successful, you'll be invited to an interview where we'll get to know more about you, and have a lively discussion about life and work at Siemens Advanta Consulting. You'll also have the opportunity to apply your business and analytical skills within realistic business cases, and to show us your personality. 
After each round of interviews, we'll give you detailed feedback and let you know if you've been successful. If you get through to the next stage, you'll be invited to an introduction day when you'll connect with other experts in your field, and experience our work and culture firsthand.
Our selection process varies depending on the location and position you're interested in, but as a general rule, we encourage you to apply four to six months before your preferred start date – or earlier, if you'd like.
Preparing for your interview
We're looking for talented individuals with an outstanding record of academic achievement to help us think today for a better tomorrow. You should thrive on teamwork, view constructive criticism as an opportunity to grow professionally, and have confidence in your skills and strengths. If this sounds like you, we look forward to meeting you. To help you prepare for your interview, please spend some time familiarizing yourself with our work. We've also gathered together some useful interview tips from across our network of consultants and a practice case study.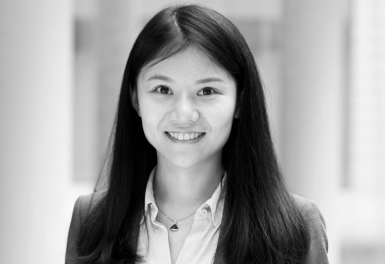 Emma, Senior Project Leader
"Be yourself! You´ve already impressed us with your application, so take this opportunity to make a personal connection. Get to know the interviewer and ask question to learn more about our business, our people, and our passion."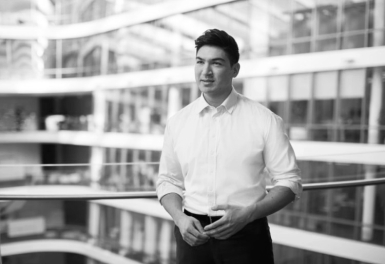 Kaan, Vice President
"Case studies not only enable you to brush up on business fundamentals and important management concepts, they also give you the opportunity to practice before interviews."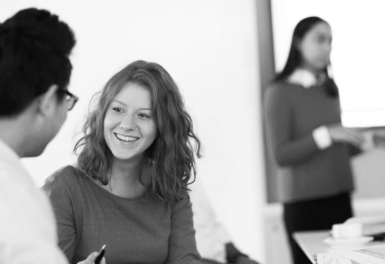 Susanna, Alumna
"Take your time to think about what you want to say, and show that you´re able to focus even in a stressful situation."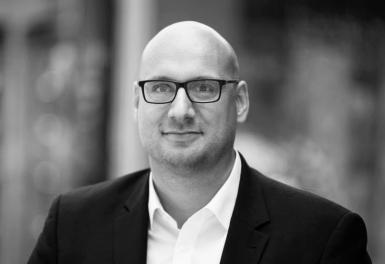 Johannes, Project Leader
"Demonstrate us that you´re flexible and a great teamplayer. This is very important as you will work with international and cross-functional teams in large scale, highly innovative end-customer projects."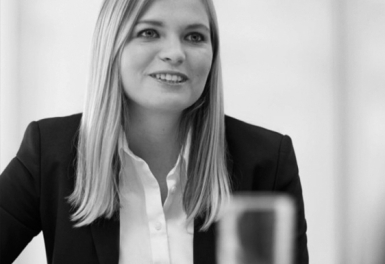 Naemi, Project Leader
"Be yourself, have fun and get to know the people you want to work with. It´s all about the team"
A WORLD OF OPPORTUNITIES
With offices in China, Germany, India, the Middle East and the USA and a global client base, you can work in almost every country in the world at Siemens Advanta Consulting. You'll be placed within interdisciplinary teams, working flexibly to create international solutions to some of today's most complex challenges. Where will your expertise take you?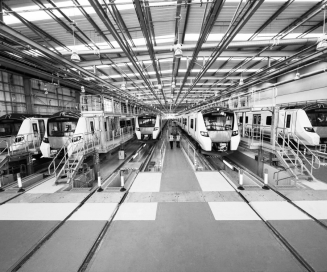 Siemens Advanta Consulting Case Study
Digitilization at Rail
Examine the impact of digitalization on local transportation services and the opportunities it presents

Weigh the pros and cons of digitalization

Analyze sales potential, cost and price calculation
Download Case Study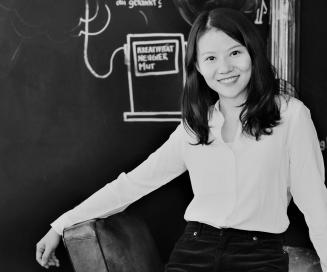 YOUR FUTURE STARTS HERE
Our events
Meet our people at expert discussions, lectures, career fairs and virtual events

Chat with our consultants and get firsthand insights into our global consulting projects

Experience our culture with informal exchanges and networking opportunities, and discover everything you need to know to start your future at Siemens Advanta Consulting
See all Events