Blog
8 Long-Term Business Trends & Action Fields in the Post-Covid-19 Era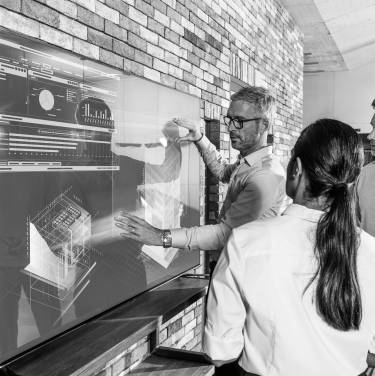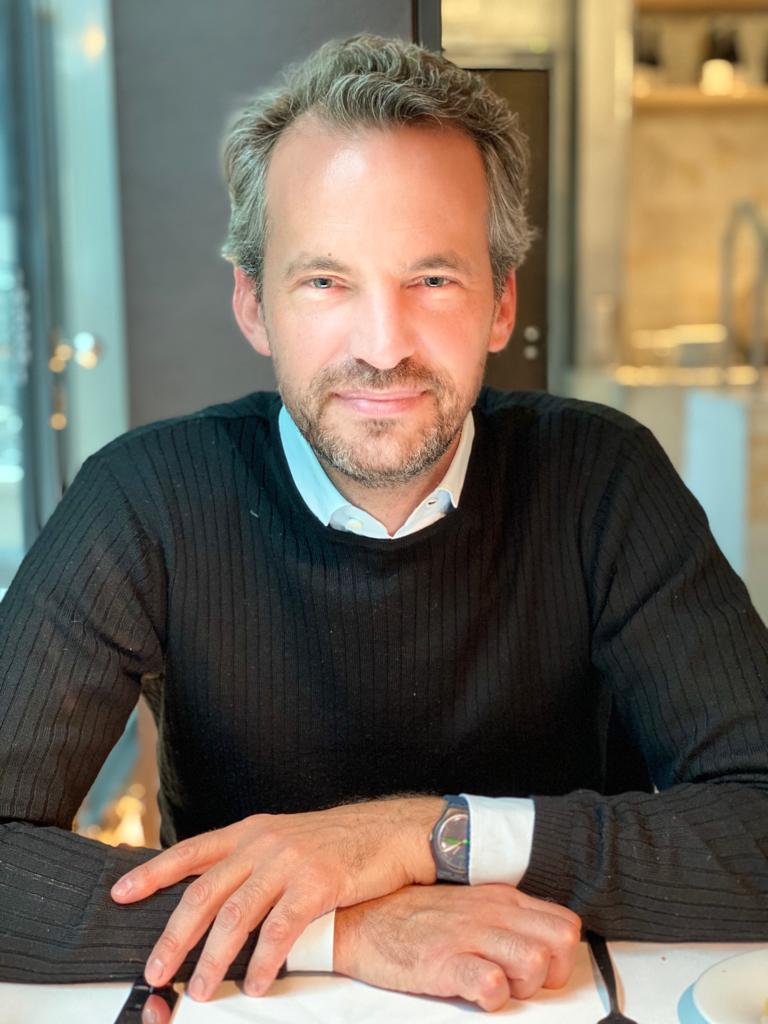 Philipp Grosse Kleimann
Listen to the blog here:
The effects of the coronavirus pandemic have significantly affected everyone across the globe. The economic downturn experienced by businesses has decisively impacted various industries, such as travel, oil and gas and automotive. Rethinking business models to keep up with the changing economic situation is the new normal. But which long-term trends has the pandemic initiated in our society? What do businesses have to keep an eye on? And which actions can they take to remain relevant during and after the pandemic?  
1. DIGITALIZATION
Supply chain disruptions, reduced physical interactions and international travel restrictions are some of the challenges which we are experiencing today. Companiesmust look for ways to mitigate the risk. Digitalization offers several opportunities as it will accelerate and further gain traction. Digital transformation aims at combining talent and technology to boost operational efficiency, customer experience and ultimately competitiveness in the market. A business needs to focus on all aspects of its value chain to achieve this:  
 
Strategy 
Adapt and define new business models leveraging e.g. the Internet of Things (IoT) or Artificial Intelligence​ (AI). 

Innovation and R&D 
Speed up innovation cycles in Research & Development (R&D) and Product Lifecycle Management (PLM) by incorporating, for example, agile approaches or DevOps. 
Supply Chain & Manufacturing 
Focus on process automation, remote operations and flexible production(based on e.g. additive manufacturing). 

Organization 
Manage increased complexity with the help of digitalization, optimize system architectures and drive modularization. 

Sales & Marketing 
Improve customer experience through e-commerce and multichannel selling. 
Companies need to consider the opportunities that digitization offers in various sectors to ensure that they remain competitive and continue to grow while building up a resilient business.  
2. BUSINESS RESILIENCE
As Covid-19 continues to unveil the vulnerability of businesses, it is getting more and more important that companies prepare for potential setbacks. Next to investing in digitalization – like these three concrete examples from Aymeric Sarrazin, CEO of Siemens Advanta, outline –  improving the overall strategy is a good point to start with. This can be achieved by adjusting to changing societal and economic needs, focusing on portfolio optimizations and innovations, or adapting diverse business models and sales channels.  
For supply chain and operations resilience, businesses can focus on diversifying their supplier network and re-localizing their supply chain activities. It's worth to think about making the office space and production facilities more flexible to accommodate changes during crisis situations. 
On the financial side, companies need to increase liquidity buffers during crisis. They can apply short-term and medium to long-term measures to raise financial resilience, think about insurances for particularly vulnerable businesses, or evaluate on subscription models which have a high relevance in stabilizing cash flows. 
Lastly, investing in people, the core of every business, is key to build up resilience. Home office becomes the new normal. So, companies need to support their staff by introducing new forms of collaboration, provide relevant trainings and necessary IT equipment to make sure the workforce is prepared for and confident with work changes. An increase of variable salary proportions gives a mean to appreciate employees during intense home office times. 
3. BUSINESS GROWTH
For many companies the effects of the coronavirus have resulted in a decline in business growth rates. Global GDP forecasts expect a decline by -5.2% depending on the scenario of recovery. But how can businesses grow during this challenging period?  
For a sustainable future growth, business leaders need to have a well-strategized plan. One potential action field is to shift businesses to promising growth verticals. They can think about engaging in the production of complementary products, whether electronics and semiconductors, pharma, food and beverages, or health care products – whichever fits their business portfolio best. 
 
Additionally, companies can focus on adapted regional exposure by balancing all types of markets depending on their individual use case – starting from the US and China to the European market and the promising emerging countries.  
Again, digitalization can be a strong lever, not only making the business more resilient but also promising future growth. Leaders should consider leveraging technology with strong potential, such as IoT.  
4. Globalization
Globalization has continuously accelerated since the 18th century. However, during times of crisis nationalism gains popularity and political regimes change. As a result, there is a potential increase in local requirements for foreign goods admission to enter local markets, such as in food and beverage, electronics or in automotive industry. This change leads to increased costs for suppliers.  
A second driver to counter globalization is the shift of supply chains to own economic spheres. Especially critical parts will be increasingly integrated to achieve a better access to and responsibility for the supply chain.
5. Social & Environmental Responsibility
The pandemic has made social inequality and environmental shortcoming particularly visible. Social responsibility and sustainability are gaining importance.  
In April 2020 the US unemployment rate achieved a peak of 14,7% – the highest since the great depression – with Covid-19 clearly revealing societal gaps. Poor and underprivileged people are hit by the pandemic to a disproportionate extent. Our societies are highly dependent on the economic status of our countries. Raised unemployment rates and social unrest are triggering the need for business models that focus on social impact and governmental interventions, such as an unconditional basic income or other ways to support people during very high unemployment rates. 
The pandemic further made transparent how our daily actions affect the environment. As economic activities have been slowed down during the lockdowns and travelling dropped immensely, the global CO2 emissions saw record drop by 4.6% or 2.5 gigatons. Consumer awareness starts to shift towards sustainable products, which on the business side will lead to investments in sustainability. Next to that, a raise in governmental stimulus programs to promote climate-friendly technologies is expected which will help companies to gain foothold. Germany's national government, for example, boosts electric-vehicle incentives to raise demand and heavily invests the ramp up hydrogen technologies.  
The pandemic has made social inequality and environmental shortcoming particularly visible. Social responsibility and sustainability are gaining importance.
Philipp Grosse Kleimann
6. GOVERNMENT INTERVENTION
Government interventions have been witnessed in different parts of the world as a way of responding to the impact of the Covid-19 pandemic. Though the measures differ from one region to another, they are all aimed at helping businesses mitigate the short- and long-term effects. Some of the modes of government intervention include tax reliefs and short-time work compensation. Others include availing loans to companies and equity investments by the government to distressed companies. The European Commission, for example, is mobilizing emergency support packages for specific countries. To benefit from government interventions, companies should always be on the lookout for policy updates and ensure total compliance to take precautions.
7. CONSUMPTION BEHAVIOURS
Consumption trends have changed and will continue changing due to the effects of Covid-19. The demand for some commodities is falling while others are rising. For example, restaurants are witnessing a fall in demand for food and drinks. On the other hand, the demand for sanitizer, sports equipment or food delivery raised as people try to reduce leaving their homes and avoid exposure to large gatherings. The changes in consumption patterns call for the restructuring of business models. Businesses need to think about new ways to serve their customer. Is their product or service still relevant in the new normal?
8. LESS URBAN MORE REMOTE
Following the unprecedented effects of the pandemic, many companies have adopted the work remotely policy. This global trend will not only be fit to use during the pandemic but may also be a long-term trend for most businesses. Siemens, for example, officially announced to establish mobile working as a core component of the new normal. It allows its employees to work two to three days per week from anywhere as a permanent, worldwide standard. This trend will significantly change the way people live and work. Many will opt to live in remote areas away from the crowding in big and mostly expensive cities, while still working remotely. As the New York Times reports, empty apartments in Manhattan reach a record high leading to rent drops at 10%. Companies need to evaluate the overall impact of this trend on their business: how will it impact their growth after Covid-19 and, beyond that, how will it impact the company culture and its people? 
These eight, only briefly addressed, trends and fields of action provide initial indications of where companies need to be attentive and alarmed. Digitalization, Business Resilience, Business Growth, Globalization, Social & Environmental Responsibility, Governmental Interventions, Changed Consumer Behaviors, Less Urban more Remote – Make sure that your business stays relevant during and after the Covid-19 pandemic.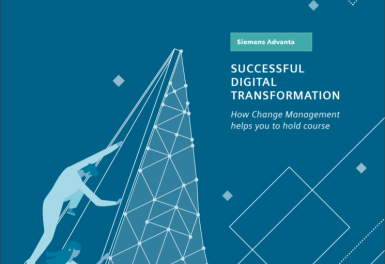 FREE WHITEPAPER
Read our whitepaper to get a deeper, more practical understanding of how digital transformation can be a success story with the help of Integrated Change Management.