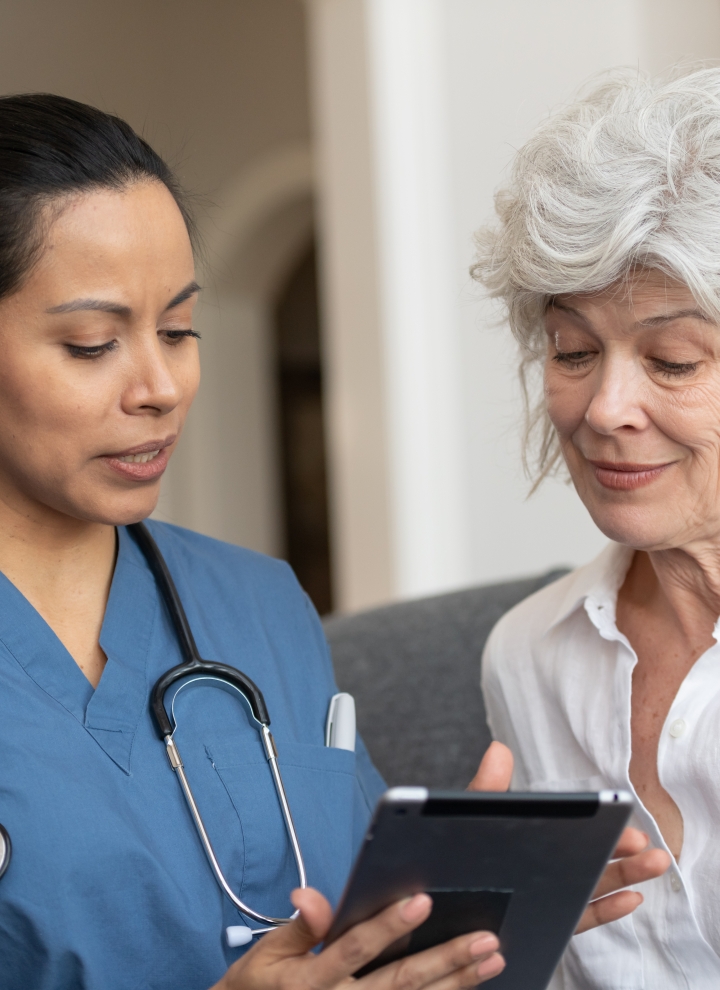 Blog
When Two is Better than One: Digital Twins and Personalized Medicine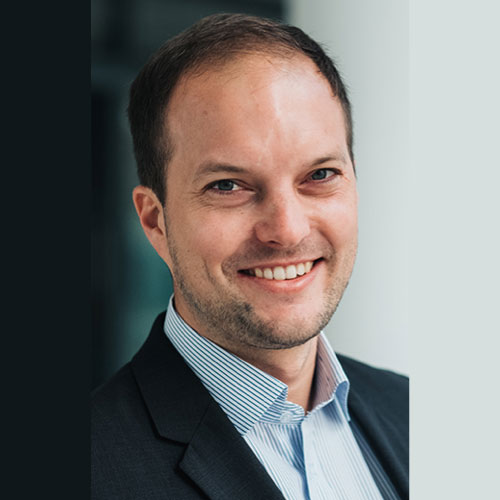 Sebastian Herrmann
Digitalization, especially digital twins, can become a major enabler of personalized medicine. However, implementing digital twins is not easy. It requires substantial investment combined with a different digitally enabled operating model. As leaders in healthcare and life sciences are learning, it is unfeasible to introduce personalized medicine on a large scale, without changing the traditional engineering and manufacturing regime while utilizing digital twin technology. Additional costs and efforts for engineering, production, documentation, release management and post-market surveillance lead to significant investments for personalized medicine that are not cost-effective at scale within the current structures. Therefore, a targeted approach and an experienced technology partner are necessary to adapt traditional approaches and enable digital twin technology so that they create real business value.
To enable personalized medicine, reality needs to be simulated using digital twins along the whole value chain - from product development to production to supply chain management to performance / operations. This approach will increase efficiencies in engineering, enable small batch production scenarios at reasonable extra cost, allow for a faster time-to-market, and increase the security and quality of usage.
Digital Twins paving the way for Personalized Medicine
The digital twin integrates all data, models, and other information of a physical asset generated along its life cycle to predict and optimize performance. They can be demonstrated in three ways for healthcare and life sciences – product, production, and performance. Let's look at these areas more closely.
Digital Product Twin
Whether you are designing and engineering a personalized / customized medical device (e.g., implant) or creating a personalized drug as part of a personalized treatment plan, two key factors are important:
The effectiveness of the device or drug based on the personal conditions of the patients; and
The safety of the patient. 
With a digital product twin, both requirements can be simulated in the digital world through a digital representation of both the product and the key conditional factors of the patient. It then allows for an effective design, a fast and cost-effective design process, and immediate quality assurance. It represents the as-designed, as-built, and as-maintained product model along with properties and behaviors. 
As new products are developed, time consuming and costly clinical studies are required to prove effectiveness and patient safety before regulatory approval and market introduction. However, by simulating the product and its functionalities during the R&D process, we can help focus on the most promising products to allow for targeted clinical studies and to avoid unnecessary real-world testing for non-effective or unsafe product variants.  
Twinning in production
Producing personalized medical devices or drugs requires a different production environment. Gone are the large batches of drugs or devices and adapting to different batch setting requests. The new world is leading towards of a batch size one where the product doesn't exist until the clinical and manufacturer requirements define what it should be. By using a digital production twin connected to the digital product twin, virtual commissioning of production allows for a cost-effective way to adapt production while enabling automated release documentation.
The digital production twins represent the entire plant layout and production process. In some cases, they might even enable a holistic digital product passport as an end-to-end fingerprint over the supply chain capturing key production data, and data of the pre-production steps of suppliers including the source and condition of the raw materials. Being able to trace a medical device's condition back along the entire supply chain can contribute to greater transparency and product safety. Digital production twins allow companies to tackle supply chain and regulatory risks. 
Me and my shadow: Digital Performance Twin
Once a personalized medical device is used by the patient, a flawless operation as well as perfect usability need to be ensured to enable the highest possible treatment and the best patient experience. A digital performance twin enables continuous monitoring of the device performance and usage with real-time validation against the intended design parameters. Anomalies in device performance or usage can be detected and corrected before harm occurs to the patient or the treatment becomes ineffective. A digital performance twin ultimately represents behavior and properties of a product during operation, maintenance, repair, and recycling.
Why is a Digital Twin important?
Digital twins open avenues for improved and targeted care and efficiency in healthcare or life sciences operations.
For example, by creating a digital twin of a hospital, operational strategies, capacities, staffing, and care models can be observed to determine what actions to take in any situation. Virtual models can assist in managing bed shortages, stopping or mapping the spread of germs, modifying staff schedules, and overseeing operating rooms schedules and maintenance. Digital twins can virtualize the hospital to create a safe environment, which tests the influences of changes on system performance without risks. This is important in healthcare as it enables informed strategic decisions to take place in a highly complex and sensitive environment.  
At the same time, advances in medical imaging and wearables will have a great impact on the development of digital twins in healthcare. Medical imaging tools help to capture the state of the patient, its anatomy and physiology, and are one of the main inputs for mechanistic models. Wearables will be key to capture real-time patient data for monitoring and statistical models set up. This approach is already a reality with tools like Babylon Health's Healthcheck App that captures health data into digital twins. It works with manually entered data such as health histories, a mood tracker, symptom tracker, and automatic capture from fitness devices and wearables like the Apple Watch. With this level of knowledge, the digital twin can provide basic front-line information or help guide priorities and interactions with doctors to address more severe or persistent conditions.
The pandemic also demonstrated that digital twins of a supply chain are critical to healthcare organizations to model relationships to understand better how to plan around new events, shutdowns, or shortages. For example, Siemens is working with Global healthcare company GSK to digitalize its vaccine development and production process. A key benefit will be much shorter development times for vaccines, allowing them to reach people faster and with the optimum quality. The digital twin plays a big role. 
With digital twins, it is now possible to collect data to understand exactly what is happening in real time during vaccine production, enabling optimization of operations. It allows not only monitoring of complex processes, but also predicts how changes would affect them. In short, turning to digitalization helps speed things up at GSK.
Implementing Digital Twins - doing it right
Just as the Human Genome Project advanced our understanding of the human genome to 99.9%, digital twins can dramatically overhaul our abilities in discovery, research, and ultimately the way we treat patients. Some key learnings vital to successful digital transformation include:
Life Science and healthcare companies need to understand which parts of their portfolio show potential for personalized medicine and which parts of their value generation (e.g., production, engineering) have possibility for digital twin applications.
Parts of the portfolio and value generation that show potential need to be fully assessed to see which technology can work and what limitations exist.
Once a promising application area that is technically viable is identified, a thorough assessment of required changes to processes, tools and the operating model in engineering, production, and the service department are required.
Integration and smart scaling are key. You do not only need to technically integrate your tools but you also need to transform the whole organization and integrate the new technology into your processes, procedures, and the way people work.
Our contributors
Meet the experts behind the article.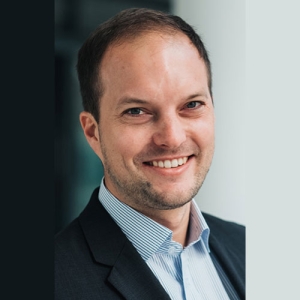 Sebastian Herrmann
Global Consulting Head Life Sciences & Healthcare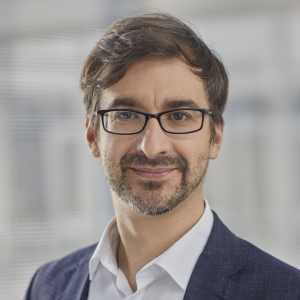 Dr. Stefan Kneip
Global Consulting Partner Pharmaceuticals & BioTech