Blog
Staying Ahead in Business: Your Digital Transformation Checklist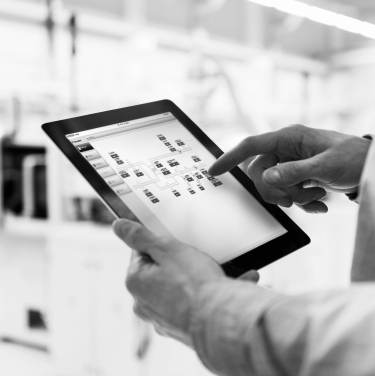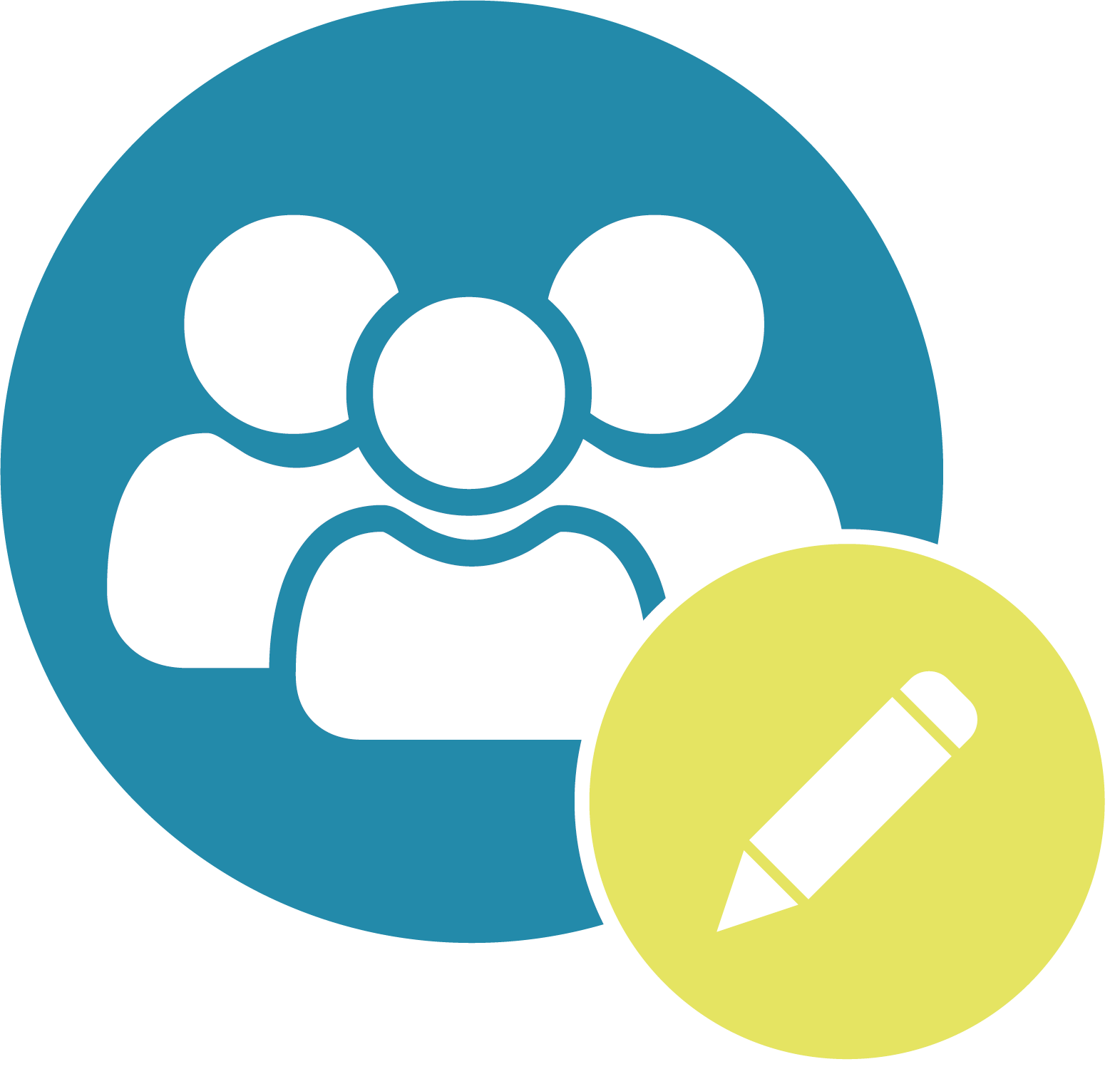 Siemens Advanta Editorial Team
Listen to the blog here:
Digital transformation is spurring innovation and new business models across virtually all industrial and commercial sectors. In fact, 69% of senior executives responding to a global survey by Harvard Business Review Analytic Services (2019) report that changes to their business model expanded their markets to additional business segments over the past two years. 
So, what is the best way to scope, scale, and lead the digital transformation successfully? There is no one-size-fits-all answer to the question. But we have created a checklist for digital transformation that offers valuable advice to see where your business stands on its digital journey. Let's get started!
1. Defining a clear digital strategy
From the outset, digital enterprise transformation planning involves being able to see the big picture. It is also necessary to visualize the desired results with clarity. Lateral thinking and brainstorming sessions – perhaps involving stakeholders – can add value at the conceptual stage, too.
From the outset, define the objectives. Decide what you want to achieve and be sure why the organization needs to transform. Depending on the current versus the envisaged ways of working, the deciding factors might include:
Reducing the cost of supplies
Boosting sales turnover
Reducing wastage or duplication
Improving profit margins
Gaining new customers
Catching up with or overtaking competitors
Implementing new technology
In short, begin by assessing the current state of the business. Consider the demands placed on your employees and systems, as well as potential areas for improvement.
 
2. Calculating ROI before IoT projects
Additionally, a digital transformation checklist ought to include an evaluation of how much the proposed technology will contribute to the bottom line. Calculating the return on investment (ROI) ensures checking viability before pressing ahead.
To calculate digital ROI, it is necessary to establish a framework which measures and balances six key areas: operations, safety and soundness, infrastructure, customers, employees, and disruption or innovation. If we allocate metrics to each of these areas and relevant key performance indicators (KPIs), we can track how well digital initiatives are performing. Usefully, too, we can fine-tune the implementation and have teams be accountable for their part in achieving the desired goals.
Remember, when investigating the ROI of an Internet of Things (IoT) initiative, the IoT solution defines the invest, and the business problem defines the potential return. If it does not support your business, don't do it. If you want to learn in more detail how to accurately calculate the ROI of IoT initiatives, take a look into our ROI whitepaper.
 
3. Establishing work-based processes
Next, we outline the road map, using an incremental approach based on priorities. Developing and following a strategy will help to keep the process under control and increase the probability of success. Notably, digital strategy and transformation are not theoretical; success depends on digitizing daily workflows and updating processes. Thus, the involvement of employees, customers and suppliers is vital.
Best practice dictates that we should not attempt to implement all the changes at once. Instead, we select the most important or significant for early implementation. Then, when KPIs indicate the new way of working is producing good results, we roll out the changes more widely and move on to the next stage.
 
4. Providing effective leadership and change management
The failure rates of digital transformations remain high. These failures largely stem from the unique challenges associated with digital transformation, including shifting from the current culture to a more digital, entrepreneurial one, dealing with a lack of digital talent, working in cross-functional teams where silos have been the norm, meeting accelerated timelines due to higher customer expectations, and accepting evolving target states instead of fixed goals.
What most business leaders underestimate is that digital transformation is not just about technology: Above all, it is about people. That makes it complex – thus requiring a new approach for managing the change (learn more about this approach in this Digital Transformation pdf).
For digital transformation to succeed, the company's management and leadership have to support employee and stakeholder relations, as well as the changes in business processes. To this end, a commitment to clearly defined goals and widespread buy-in from all parties concerned are likely to contribute more to results than impressive job titles.
In other words, successful change management involves embracing cultural shifts within the organization. Mindset is everything: getting the whole organization on board is key. Where necessary, experienced employees with valuable but non-digital skills can receive coaching, mentoring, courses or on-the-job training so they can adapt to new working methods.
Good communication keeps staff, customers and stakeholders involved. Involving employees through empowerment and retraining will help to foster healthy interest and adequate levels of participation from the very beginning.
5. Investing selectively in technology
Choosing the right tools and technologies is crucial. Companies must be careful to avoid falling in love with the coolness factor of the technology. On the market, there are many digital transformation trends discussed about, but the technology must serve the business, not the other way around.
Today, many companies are still in the exploration phase. Their focus is on trying to better understand the new technology and its possible applications. Since there are so many different opportunities and the business impact of different paths remains opaque, picking the best strategy for the IoT journey remains a challenge. Before making decisions on expensive IoT implementations and choosing the direction of your journey, research your options and seek advice to select the best technology and systems for your business.
One cost-effective way of ensuring the real value of digitalization projects is prototyping them before you even begin. Set the base for future investment decisions by identifying if the new products or solutions provide the expected benefit for the customer and for you. This will also help to win potential stakeholders over.
6. Integrating IT/OT for IoT solutions
Integrating Information Technology (IT) and Operational Technology (OT) is not an easy task – yet, when done right, it can unlock unparalleled growth. By implementing the right IoT solutions, you can successfully bridge the gap and establish smart, interconnected foundations to improve your business processes and increase the value of your data.
With the integration of IT and OT systems, you can unlock the power of your data and thereby generating accurate predictions and making informed decisions. 
But keep in the following in mind: When it comes to integrating systems and services, no two infrastructures are equal. Whether you need to integrate Big Data or Data Analytics, implement microservices or containers, or if you need your data to be stored on-premises or in the cloud, make sure to develop the right solution architecture for your enterprise.
Safeguarding the future
We live in times in which digitalization is radically changing the business landscape across industries. To remain competitive, businesses around the world are increasingly investing in digital transformation. According to the research company IDC, global corporate spending on digital transformation is predicted to go up to $2 trillion over the two-years to 2022.
Still, IDC also clearly states that 59% of organizations are currently at a digital deadlock, unable to move forward with their digital innovation.
Of similar significance were Gartner's research insights on Digitalization. Digitalization is a company's priority for 87% of senior business leaders, yet only 40% of organizations have brought digital initiatives to scale.
In order to avoid that digital transformation efforts continue to stall, it is important to have a trusted partner at your side guiding you through your digital transformation. Each digital journey is individual and needs to be custom-fit.
By ticking off the different aspects of this checklist, you are already well on your way to embark on a successful digital transformation journey. If you would like to discuss digital transformation readiness further, contact us and we will get you in touch with our experts.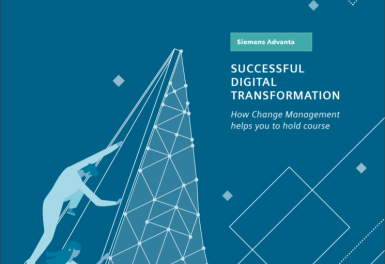 FREE WHITEPAPER
Read our whitepaper to get a deeper, more practical understanding of how digital transformation can be a success story with the help of Integrated Change Management.