Blog
REVVING UP AUTOMOTIVE MANUFACTURERS FOR THE CIRCULAR ECONOMY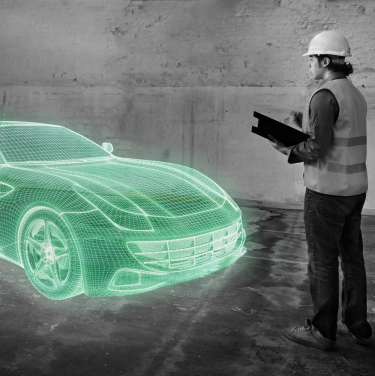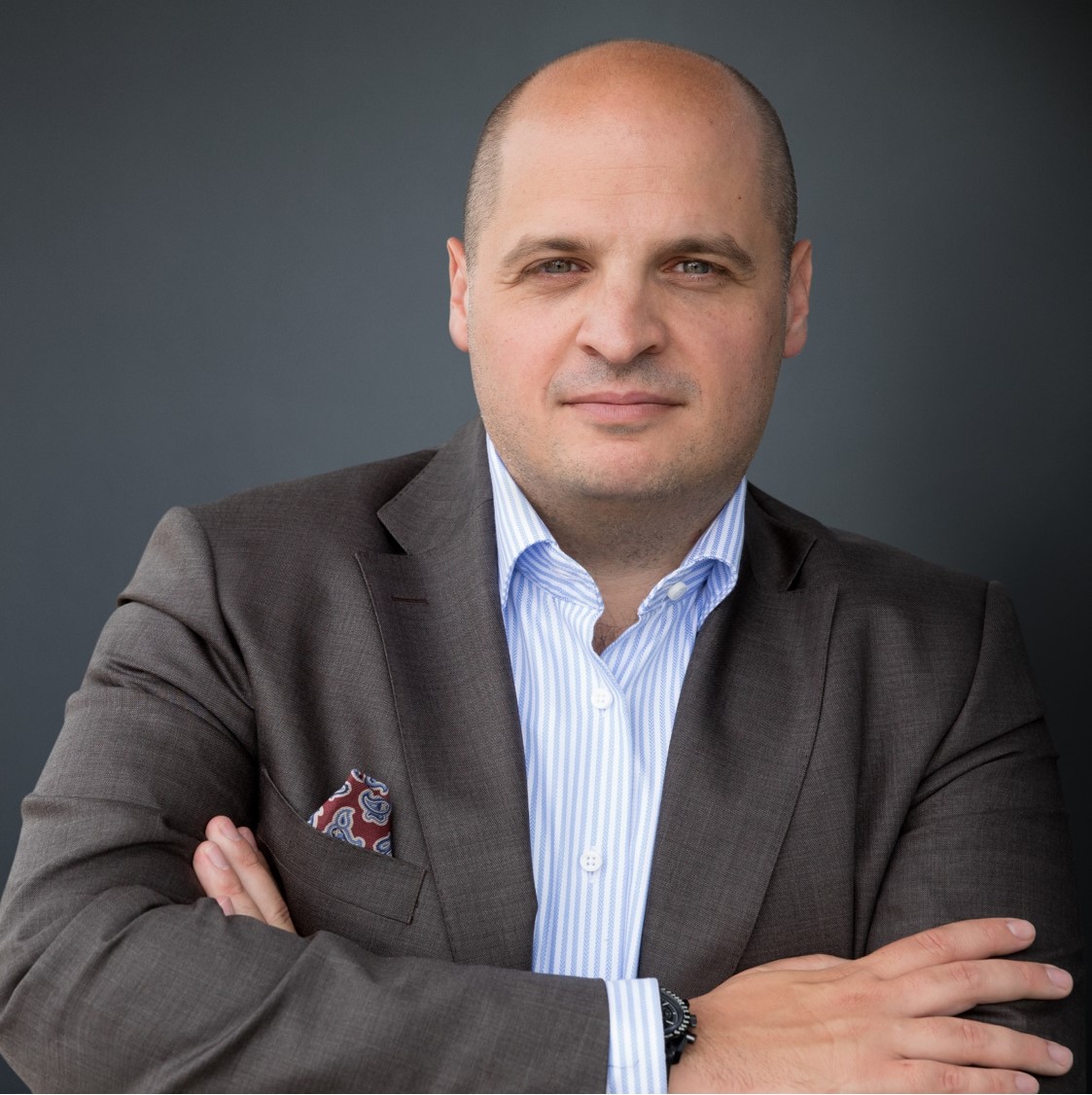 Andrés Hernández
According to the World Economic Forum (WEF), the automotive industry is "dramatically overshooting its estimated carbon and resource budgets." Automotive manufacturing is a major contributor to a global industry that requires the extraction and processing of more than 100 billion tons of materials every single year, which causes 90% of biodiversity loss and water stress, and about 70% of the world's carbon dioxide emissions. 
Moving from a linear to a circular economy will reduce this burden on the planet's resources, minimize waste, and give the most pioneering manufacturers a competitive advantage. The WEF predicts that circular economy will yield up to USD 4.5 trillion in economic benefits by 2030.  
However, to benefit from the circular economy, automotive manufacturers need to get ahead of the curve on future regulations, sustainability goals, and customer expectations.  
All Signs Point to a Circular Economy
The circular economy replaces the traditional extract-create-dispose linear economy with a regenerative model, built around recycling and re-use of natural resources. By maximizing the lifetime of finite resources, it reduces consumption and waste. This is particularly relevant for the automotive industry as it moves to replace the internal combustion engine vehicle (ICEV) with battery electric vehicle (BEV). 
As the International Energy Agency (IEA) notes, BEVs require more than six times the mineral inputs of ICEVs. Considering the need to electrify the world's existing stock of
1.3 billion ICEVs by 2050, with the total global vehicle stock projected to grow to 2.2 billion by 2050, such resource requirements are neither sustainable, nor any longer bearable.  
But the imperative to move to a circular economy is not exclusively an environmental one. Global supply chain challenges have created shortages in semiconductors, leading to sales losses of more than 30% for automotive manufacturers.  
Further pressure is approaching in the form of EU regulation. Brussels is set to impose minimum material recovery rates for battery raw materials such as nickel, lithium, cobalt, and copper in 2025, with increasing mandatory minimum levels taking effect in 2030 and 2035. According to the Nickle Institute, "Any company placing batteries on the EU market will have to comply with the manifold requirements in the regulation, independent of whether they operate in Europe or elsewhere in the world. All players will have to ensure that their upstream processes in mining and refining the materials, chemical processing, conversion into cells as well as assembling the batteries comply with the targets and requirements set by the legislation." 
Manufacturers should not wait to implement circularity. The circular economy offers a means of gaining a significant competitive edge in a market where nearly two thirds of customers are willing to pay more for sustainable products. 
The time to kick off your journey towards circular economy is now. Buckle up. It may be a bumpy ride.  
Navigating the Road to Circularity
By offering traceability through data transparency, digital transformation will provide the means to achieve true sustainability in automotive manufacturing. However, to achieve actual business value and leverage digital solutions in the best way, some key imperatives must be considered.  
1. Creating full transparency over your vehicle's lifecycle  
Assets like the digital product passport, as introduced by the European Commission's European Green Deal and Circular Economy Action Plan, will be essential tools for developing resource-efficient and environmentally friendly products in the future. These product passports will need to incorporate a wealth of data about how a product is built, used, and maintained, and how it may be altered throughout the different phases of a circular car's lifecycle.  
Automotive manufactures must collect data from every aspect of the value chain to create data maps and a connected digital ecosystem. This will give manufacturers and other stakeholders a fully transparent view of emissions, resource use, and sustainability. 
Creating full transparency and traceability throughout the vehicle lifecycle with, for example, a digital vehicle twin will be vital in not only complying with regulations but also in reaching carbon net zero and in enabling new business models. To get there, organizations must capture digital twins for both their vehicles and the respective components and parts materials. This will help functions within an organization to extract the relevant data needed for R&D, compliance, procurement, and strategy to maximize the individual impact and make well-informed decisions.  
2. Innovating new and profitable ways to recover strategic materials 
The industry needs to find new ways of securing primary materials so that demand can be balanced, and materials are readily available. Shortages of semiconductors, magnesium, and wire harnesses have been exacerbated by recent challenges in the global supply chain, and they serve to highlight the difficulties that exist in guaranteeing the quality, security, and reliability of strategic materials.  
The way to overcome future shortages of strategic materials is to act within an ecosystem. Partnerships with downstream players, such as dismantlers, recyclers, or shredders, can help to secure components and materials for product manufacturing by increasing the ratio of secondary materials. If automotive players work together within their ecosystem, they can create digital solutions that enable efficient dismantling and recycling processes.  
Digitalization and automation have the power to transform the dismantling stage to enable product lifecycle extensions, as well as innovative strategies for remanufacturing, repurposing, or recycling. In short, these actions will help create closed loops of components and materials manageable on digital marketplaces, thus embodying the very idea of a circular economy.  
3. Identifying and implementing circular business models 
Companies need to evaluate both the opportunities and dangers of transforming into new business models. While circularity can help automotive players tap into new business, changing the mechanics and performance KPIs of revenue generation has its pitfalls and can often meet resistance within an organization. For that reason, automotive manufacturers must carefully design their transformation to circularity. 
The design must consider the entire lifecycle of the vehicle to identify new perspectives on value which requires increased transparency. Innovating your business model requires defining future customer profiles in detail as well as respective monetization details. In a next step, businesses need to evaluate what aspects within the business ecosystem can move towards a circular business model. New revenue streams might arise through extending the vehicle lifecycle, by building networks in platform models, or from "as-a-Service" (aaS) models to increase the usage of a single product. Extended vehicle lifetimes, for example, can help drive different perspectives across an organization. Assessing the effect of circularity actions on existing business models can help identify new opportunities to create value for customers across the automotive ecosystem. Partnering with organizations that offer access to existing circular business models and aaS models can be a good starting point when it comes to analyzing which new business opportunities make sense for customers. Automotive players can then prioritize use cases and define a respective roadmap.  
As an example of what's possible, Chinese automobile manufacturer NIO has already pioneered the battery-as-a-service model through battery swapping. Under this model, customers don't own the battery but pay for electricity and battery use either on a pay-as-you-go basis or by subscription. This means that increased battery range – by itself environmentally undesirable and more costly – is no longer an issue and opens the market for more economical and environmentally friendly BEVs.  
4. Leveraging Design-for-Circularity for products 
There is little doubt that a combination of future regulations and customer expectations will steer companies in the direction of secondary material quotas. This can only be achieved by reassessing existing product design and architecture.  
Original Equipment Manufacturers (OEM) must analyze the impact and footprint of a vehicle along the entire product lifecycle to gauge the current circularity of their products, components, and materials. Such an analysis of product lifecycles can help manufacturers formulate a product vision, value proposition, detailed product circularity requirements and future product concepts. 
By implementing a modular architecture for vehicles, manufacturers can enable efficient maintenance and dismantling processes encompassing reuse, remanufacturing, or recycling, all of which are prerequisites for a truly circular approach. The dismantling of components and the separation of materials – for example, from wire harnesses and interconnectors – will be facilitated by standardizing material compositions, which is likely to deliver higher quality secondary materials. 
It is worth remembering at this stage that innovations in product design and architecture have an impact across entire organizations, so senior management must lead the process for it to be successful. This leadership includes providing close support for changes in skill sets and job descriptions. Outside of an organization, these innovations also impact the whole lifecycle and, therefore, require cross-stakeholder partnerships with all partners and suppliers within the ecosystem. 
Better Resilience and Sustainability Found With Circular Economy
From what we have seen, circularity has the power and potential to deliver enhanced resilience and represents the key to a sustainability success story within the automotive industry. 
A circular model can provide value chain resilience and offer protection against the sort of supply chain dangers that have hit the industry so hard. Increased resilience will enable organizations to mitigate operational risk and business interruption by designing new strategies for sourcing material resources and components. Keeping recycled resources within the automotive ecosystem frees manufacturers from resource dependency and shields operations from the inevitable future scarcity of raw materials. 
The circular vehicle approach can deliver competitive advantages too. First movers will take a pioneering role in automotive manufacturing and will be in a position of thought leadership when it comes to use cases and business models in the automotive ecosystem. They will be more successful in attracting and retaining forward-thinking talent, and their improved sustainability will help to attract investment. Furthermore, circularity will allow manufacturers to develop new circular business models, access new markets, and diversify customer segments. 
A circular approach allows for a sustainable business set-up putting first movers ahead of the curve when it comes to future regulations around emissions and material use. Slow movers risk non-compliance and potential fines. 
It can also drive concrete business target setting and performance while giving OEMs the ability to leverage long-term visions to steer and monitor the relative success of circularity models in different business functions and regions. 
Closing the Loop With Digitalization and Data
OEMs, suppliers, and ecosystem players need to make strategic choices to mitigate future obligations and disruptions. But they are well advised to take full advantage of the immediate and long-term benefits of transitioning towards a circular economy that digitalization can unlock.  
The goal is to close the end-to-end loop and maximize the full business potential of reusing materials and components, and to minimize industry's impact on the planet. But to mitigate the risk, effort, and cost involved in something that has a deep impact on every aspect of a company's operations, OEMs can kick off their transition to circularity by focusing on specific components or materials and building upwards from there. 
Right now, external momentum and stakeholder requirements are dictating the future of the automotive industry. Players still can shape their position in the race towards a sustainable future. A holistic circularity mindset is key to taking a proactive and progressive role and maximize societal and business value.  
Now is certainly not the time to apply the brakes.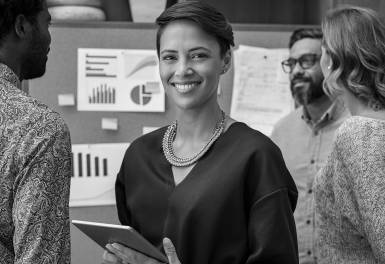 FREE WHITEPAPER
Identifying digital service opportunities to unlock business potential in the digital age. Download our whitepaper to learn how to develop comprehensive data strategies to identify new business opportunities and prepare your company for the digital age!