IoT: Where to begin and the value of partnerships
How do you start your digital journey? What is the benefit for two huge corporates such as SAP and Siemens to work in partnerships and how can you profit from these alliances?
Tune in and find out how to master your future challenges on the path towards digital transformation! The time to start your digital journey is NOW!
Moving to ecosystems is the way forward. Revealing what it all has to do with the Siemens and SAP digital thread, our guests Thomas Saueressig, Member of the Executive Board of SAP SE for SAP Product Engineering and Cedrik Neike, Member of the Managing Board of Siemens AG and CEO Digital Industries talk about the most important ingredients to start the digital journey in the right way and why we need a shift of mindset moving from siloed to collaborative.
Find us also on your favorite Podcast APP:
Apple Podcast, Google Podcast, Siemens.fm, Stitcher, Spotify (log in to listen on desktop)
"Everybody in this industry knows if the ecosystem wins, everybody wins. And that's reason to not be scared about the first step on your digital journey."
"Join the ecosystems which exist! Because in order to live with our limited resources, we need to use data intelligently and start moving from insights to actions. Together with SAP we make sense of this data by building a digital thread. We collaborate and become more digital to solve the biggest problems we have. That's why we are not an ego-system but an ecosystem."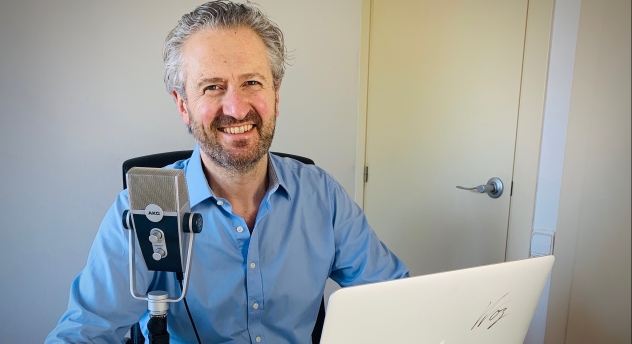 Our host
Oisin Lunny is an award-winning marketer, journalist, webinar and podcast host, public speaker, and professor of UX driven business. He is a senior contributor to Forbes.com, where he has written about Siemens smart city and IoT initiatives, and has also written for The Guardian, IT Pro Portal, Computer Business Review, and many others. He has been the chair and moderator of IoT and IIoT-related events in the whole world.
Oisin has worked in a series of leading global technology firms over the past 20 years as Global Product Manager, U.K. Country Manager, Technical VP, Senior Market Development Manager, and Chief Evangelist.