Nikjas, Consultant
University: Technical University Braunschweig
Field of study: Master of Science in Electrical Engineering and Management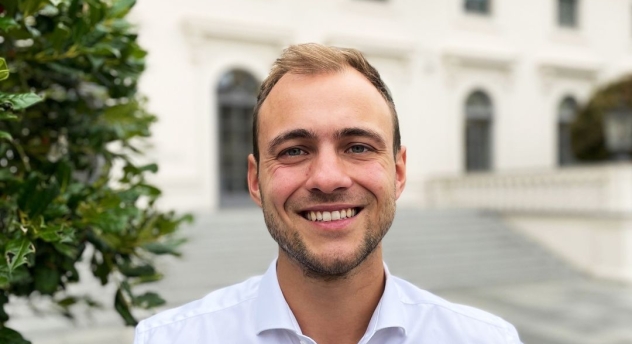 Projects around energy and utilities play a huge role at Siemens Advanta Consulting, and we're glad to have colleagues such as Nikjas with us, who's particularly passionate about anything that's related to energy, whether it's smart infrastructure, sustainability or mobility.
Nikjas is convinced that transitioning to decarbonization depends on a smart use of digital technology – and that's what he's driving as a consultant.
Before joining us, Nikjas was working with a major energy consultancy where he focused on implementing digital technology across the entire value chain. "After a while, I became curious about other industries, too," he says. "As a Senior Consultant at Siemens Advanta Consulting, I get a chance to work for a broader range of clients, and can keep and develop my expertise around energy at the same time." We're thrilled to have him with us!