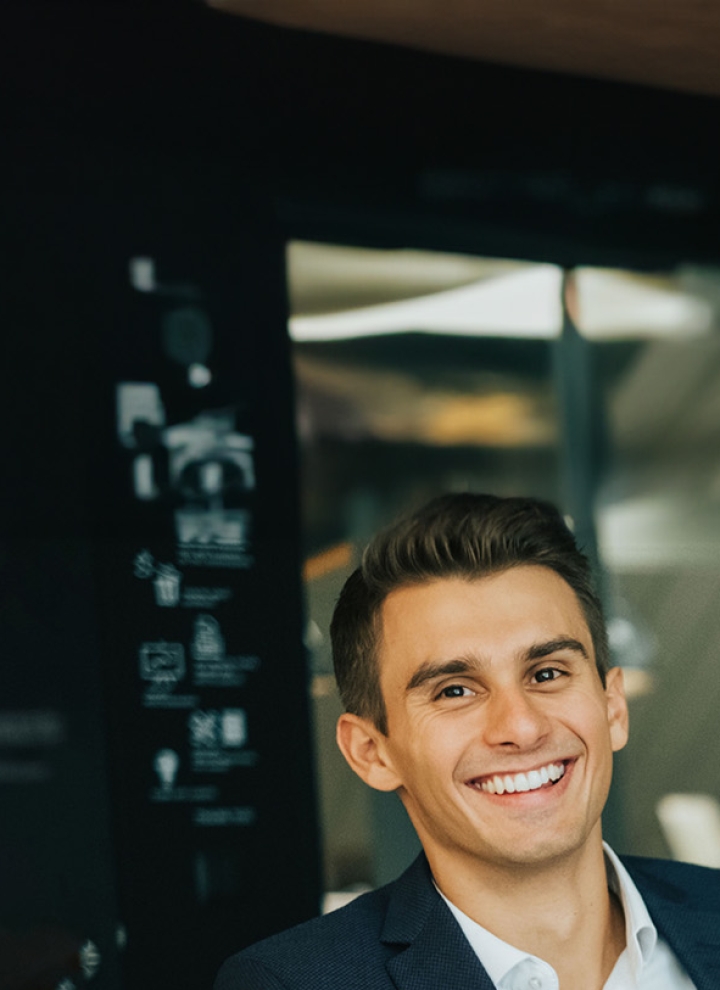 Excited About Strategy and Technology
Jonas, Project Manager at Siemens Advanta Consulting
Jonas joined Siemens Advanta Consulting as an intern while he was getting his degree – and he made the most out of it: He got a return offer and become a consultant full-time. In this interview, Jonas looks back on how it all started and shares advice on breaking into management consulting. 
What comes to mind when you think about your first days at Siemens Advanta Consulting?
The first few days were like jumping in at the deep end, both during my internship and when I joined the company as a consultant. I was an integral part of a project team from day 1 and was expected to perform accordingly. To be given such a high level of responsibility and trust at the very beginning was extremely exciting for me – and really helped me internalize the requirements of the job as quickly as possible. In addition, my mentor was there to help me with any questions right from the start. This proved to be extremely helpful during my initial time. 
Was there anything during your internship that you weren't initially expecting?
I was really – and above all positively – surprised by how flat the hierarchies were, by how open everybody was and by the fact that my managers were so accessible and approachable. Coming in, I knew the learning curve would be steep. And yet I was amazed at how quickly I had to learn to work at a high management level and to communicate very precisely. 
Based on your experience today: What does an ideal candidate for an internship at Siemens Advanta Consulting look like?
Strategy consulting is for people with a quick grasp, who enjoy creating change processes, working in dynamic teams and also want to immerse themselves in different industries. If all this applies to you – and if you also bring a high technology affinity to the table – you should consider joining Siemens Advanta Consulting. On the other hand: If you're not a 'go-getter' by any means, or don't like working with people, this certainly isn't the right career for you.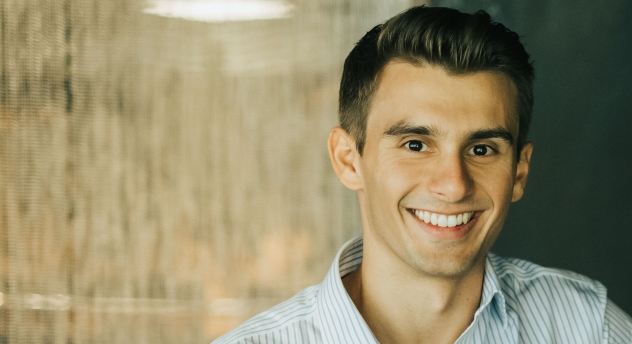 Any advice on the interview process? And how did it work for you?
I remember everybody was kind and welcoming, and the interview questions were all solvable. My advice: Make yourself familiar with the relevant content in advance, try to apply a structured approach to questions and practice strategic thinking. That way, you'll be able to get a grip on the different questions and solve the tasks more quickly.  
My interviews included a role play, in which I was allowed to slip into the role of a consultant for the first time. I acted as a Siemens Advanta consultant, my interviewer took on the role of the customer. This was very exciting. 
I was also asked to take a look at business cases, and got a chance to put my analytical thinking, mental arithmetic and structuring skills to the test. The cases I had to work on were cases from real projects, well-structured and prepared in detail. All questions were aimed at testing my technological and business expertise as well as my structured thinking. 
My advice: Take the interviews seriously, prepare yourself accordingly and get to know the company and its customers beforehand. Don't be afraid of case studies, and rather take them as a useful exercise that will help prepare you for your internship later on. Also, look at the interviews as a chance to find out more about the company and especially the culture. Don't hesitate to ask questions! But above all: Be yourself! 
You started your career in consulting straight after your internship. How did this seamless transition come about?
During my internship, I was offered the opportunity to join Siemens Advanta Consulting as a consultant after finishing my degree. Once I was done with my internship, I went to the U.S. to write my master's thesis. Eight months later, I was back as a full-time consultant. And I really benefitted from the fact that I had already gotten to know the company and the way it works during my internship. 
What is appealing about a career in consulting?
To me, tackling strategic issues is both fun and challenging. In addition, I really enjoy working in an ambitious, international team, coupled with a steep learning curve, rapid personal development and, of course, professional proximity to technology. Today, I get to live and breathe my passion for strategy and technology in consulting.
Looking at the "here and now": What does a typical day in consulting look like?
There is no typical consulting day, however when we're working with a client, we're generally split up into project teams with their own areas of responsibility. I feel like I'm still learning the most through interaction and collaboration with our clients and by developing our more interns, consultants and project managers as well as our great training curriculum. 
Meet more members of our team
Meet the thinkers and makers helping businesses worldwide to build a successful digital future. Learn more about our culture and work.