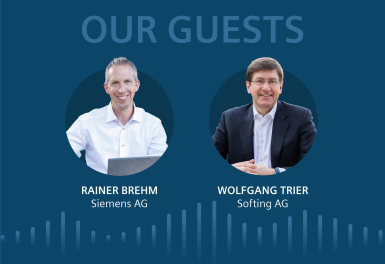 IIoT has the potential to improve operational efficiency. But how can we solve global challenges? Listen to our guests Rainer Brehm and Wolfgang Trier!
TUNE IN and learn more about the world of IIoT!
LET US TURN BIG DREAMS INTO REALITY
THIS IS THE SIEMENS ADVANTA PODCAST
"Unlock the full potential of IoT"
is a podcast series that talks to the innovators, the experts and the visionaries, who work, play and rest in the digital transformation. 
Do you want to dive into the ocean of IoT but don't know how to get started?
Would you like to know more about the possibilities that lie in the digital future?
Are you into digital trends that revolutionize today's industries?
If so, this podcast is for you!
EPISODE OVERVIEW: Season 2
We need the power of the digital grid, this is crystal clear - but how can the industry realize the full potential when there are so many challenges from different sides? Listen to our experts Dr. Sabine Erlinghagen, and Thomas Birr!
Find out more!
Smart Cities are the future – how will we benefit from Smart Infrastructure technology and how will sustainability not be neglected? Listen to our experts Dave Hopping, and Jeremy M. Goldberg!
Find out more!
We need digitalization, IoT and AI to unlock the full potential of today's world. But how can digital trust and cyber security be established? Listen to our experts Natalia Oropeza, and Dr. Christoph Peylo!
Find out more!
The world is transforming, and digitalization is getting more important every day. But what does this mean for the ecosystems and the human factor? Listen to our guests Aymeric Sarrazin and Beverly Rider!
Leadership is getting more important in our modern world. But what is future-oriented leadership about? Listen to our guests Robert Neuhauser and Gerald Harzl!
We live in a world with full of varieties and differences but also with a lot of prejudices. But why is diversity so important in a company? Listen to our guests Milita Rana and Dr. Selena Milanovic!
IIoT has the potential to improve operational efficiency. But how can we solve global challenges? Listen to our guests Rainer Brehm and Wolfgang Trier!
EPISODE OVERVIEW: Season 1
IoT is NOT a silver bullet but still can-do magic! In episode I we start your digital journey together with Peter Körte and Aymeric Sarrazin by uncovering the truth behind legendary myths and a lot of the buzz around the IoT topic.

Find out more!
Aymeric Sarrazin and Peter Körte bust the last remaining myths. What about cybersecurity - is IoT unsafe? And is IoT the solution to all our problems? You don't know?
How can societies and industries reinvent themselves in these intense periods of disruptions and take it as a powerful opportunity to create a more resilient future? Barbara Humpton and Lisa Seacat DeLuca discuss how IoT can shape a more resilient future.
IoT plays an increasingly prominent role in enabling sustainable development with real impact. Jenny Bofinger-Schuster and Kristina Church discuss the importance of action, investment and the potential of digitization.
Cyberattacks can quickly cost up to over $300,000 million and harm a company in many ways. Dr. Henning Rudolf and Prof. Thomas Brandstetter discuss the importance of security preparation.
Moving to ecosystems is the way forward. Revealing what it all has to do with the Siemens and SAP digital threat, our guests Thomas Saueressig and Cedrik Neike discuss why we need a shift of mindset moving from siloed to collaborative.
The failure rates of digital transformations remain high because the human factor is often underestimated. TUNE IN and learn how to bring people along on your digital transformation journey and how you as a company can be an early adapter to stay relevant and ahead of the crowd!
Connecting the real and the digital world requires more than just technology. It is also about empowerment and growth mindset on the digital journey. So, instead of defending the past - start shaping the future!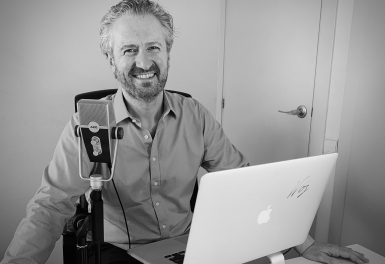 Our host
Oisin Lunny is an award-winning marketer, journalist, webinar and podcast host, public speaker, and professor of UX driven business. He is a senior contributor to Forbes.com, where he has written about Siemens smart city and IoT initiatives, and has also written for The Guardian, IT Pro Portal, Computer Business Review, and many others. He has been the chair and moderator of IoT and IIoT-related events in the whole world.
Oisin has worked in a series of leading global technology firms over the past 20 years as Global Product Manager, U.K. Country Manager, Technical VP, Senior Market Development Manager, and Chief Evangelist.