On Demand Webinar
RETURN ON INVESTMENT
How to determine if your IoT initiative really pays off
Watch now
Tuesday, April 20, 2021. From 11:00 AM till 12:00 PM (CEST)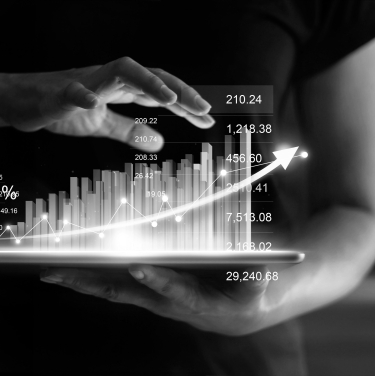 SUMMARY
The Internet of Things (IoT) as an enabler for digital transformation can create value for private and public organizations alike by optimizing processes or generating new business models out of data. However, executives often struggle to assess the financial impacts of IoT investments, which prevents them from igniting the transformation.
According to our HBR pulse survey, 80% to 90% of executives can't accurately measure ROIs for their initiatives. Not to lose traction against their competitors, some companies even start initiatives or projects without a proper business case at hand. That's why, unsurprisingly, failure rates of digital transformation initiatives lie in the range of 60% to 85%. The good news is that most of the executives that do measure the returns on investment (ROI) successfully, are seeing relatively quick paybacks.
However, accurately measuring the ROI of IoT initiatives is not trivial as many complex variables need to be considered.
Find out how to determine if your IoT initiative pays off on our webinar!
| | |
| --- | --- |
| Title: | Return on Investment |
| Date: | Tuesday, April 20, 2021 |
| Time: | 11:00 AM Central European Summer Time |
| Duration: | 1 hour |
Whitepaper
12 Jul 2020
INTERNET OF THINGS – FROM BUZZWORD TO BUSINESS CASE
Download our whitepaper to learn more about the ROI of IoT initiatives.