On Demand Webinar
Enterprise Bionics - Building a resilient company for the digital future.
Thursday, July 23, 2020. From 11:00 AM till 12:00 PM (CEST)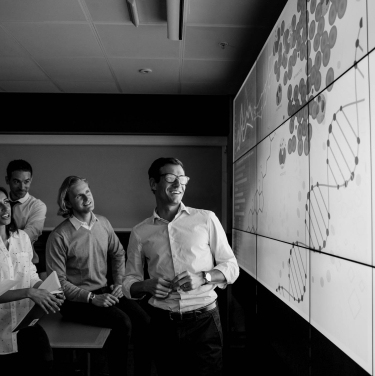 SUMMARY
Digitalization changes the way we work, do business and interact. Siemens Advanta supports you in mastering the challenges of digital transformation and create business value on your unique digital journey.
How? By helping you to build a resilient company for the digital future with Enterprise Bionics.
Digitalization forces companies to adapt faster to the change in their environment and to increase their speed. Enterprise Bionics draws on the 3.8 billion-year-old success story of biological life and transfers the success factors of biology to companies. Based on biology and lean/agile principles, it allows to identify pain points, operational challenges and key business drivers. With a proven rollout and implementation plan, Enterprise Bionics allows to quickly improve the organization based on the analysis. In this way, companies can adapt quickly and grow profitably in a constantly changing environment.
Sounds interesting? Get key insights on how the Enterprise Bionics management system works and discuss best practices and lessons learned with our experts in our upcoming webinar. Based on a success stories of our clients, we will show you how the management system can be introduced across various functions and hierarchy levels.

| | |
| --- | --- |
| Title: | Enterprise Bionics |
| Date: | Thursday, July 23, 2020 |
| Time: | 11:00 AM Central European Summer Time |
| Duration: | 1 hour |