Webinar
BUSINESS MODEL INNOVATION FOR MEDICAL DEVICE MANUFACTURERS
Wednesday, November 17, 2021. From 03:00 PM till 04:00 PM (CET)
Watch now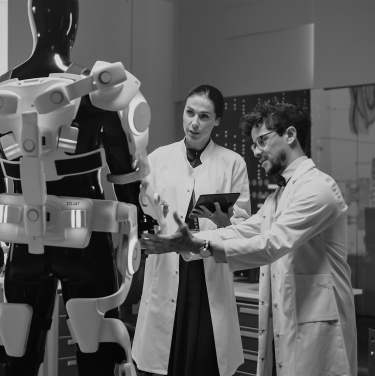 SUMMARY
It would be naive to assume that the recent pandemic was the only disruptor the healthcare industry has to face these days. In fact, new technologies, players and patient demands emerge every day – challenging the status quo of traditional care delivery models.
To deal with these challenges, MedTech companies have already started shifting their focus from developing and selling individual products to providing holistic solutions for their customers – such as "Everything"-as-a-Service. But how can device manufacturers follow their blueprint and build their own success stories? What is needed to digitally transform their business?
Learn the steps you need to take as a device manufacturer, focussing on what you need to digitally transform your business and understand why every transformation must be adapted to suit your company-specific needs.
Curious? Register now!
The webinar will be conducted in cooperation with Curzon Consulting.

| | |
| --- | --- |
| Title: | Business Model Innovation for Medical Device Manufacturers |
| Date: | Wednesday, November 17, 2021 |
| Time: | 03:00 PM Central European Standard Time |
| Duration: | 1 hour |
Client Story
12 Jul 2020
DEVELOPMENT OF AN OPEN DIGITAL HEALTH ECOSYSTEM FOR A MEDICAL DEVICE COMPANY
The power of digital ecosystems had been long known in the consumer space. Our client wanted to open the advantages of such digital networks to its professional healthcare customers, with the aim to help further improve on their goals.