YOUR PARTNERS FOR INDUSTRIAL IOT SOLUTIONS
We help you to improve performance, productivity and efficiency of your industrial value chain by bringing together assets, edge & cloud computing, analytics and people. Depending on your expected business outcome, Siemens Advanta realizes sustainable solutions by leveraging enterprise edge and cloud services (e.g., AWS Lambda, Beanstalk, SQS, S3, Dynamo DB, and ElasticSearch). Our focus areas are in the fields of energy, smart infrastructure & cities, discrete & process industries.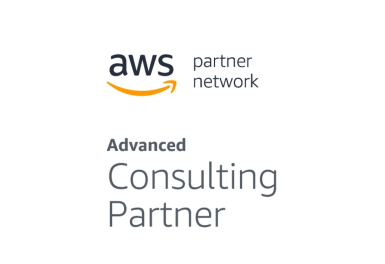 Our professional services include:
Edge & cloud application development from ideation to implementation and operation
Integration with existing system and application landscapes from OT to IT
 Asset monitoring and dashboards, Data Acquisition and Analytics, Machine Learning and AI
Ready to use solutions for production throughout analytics and order flow optimization
Automation of Cloud Infrastructure
Our Reference Case 1
Berlin Test Field - Customer: Siemens Power Generation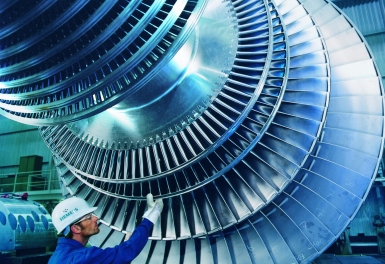 Challenge
Very large amounts of test data are currently being collected during the development of prototypes of a gas turbine and the data can only be processed after the end of such a test campaign.
Due to different data formats and data contents, some time-consuming manual steps are necessary to process the data. This leads to a late feedback of the test results to engineering departments, which process these data further.
Deviations from the expected test results as well as actual test results and associated assumptions / hypotheses of the evaluating engineers are recognized too late. The feedback loop to tests that need to be repeated is therefore much too long.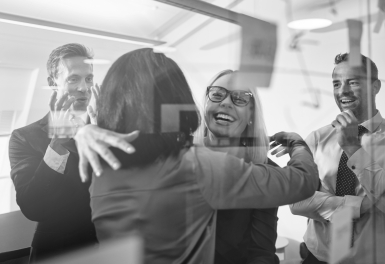 Solution
The aim is to make the test campaign more efficient by facilitating the visualization of the test data and to make the test engineers' work easier. In order to achieve this a central infrastructure should be established for storing and analyzing the data. We implemented scalable cloud-based data converters for various data formats. The requirements of the different user roles were elaborated with Design Thinking / Ideation methodologies.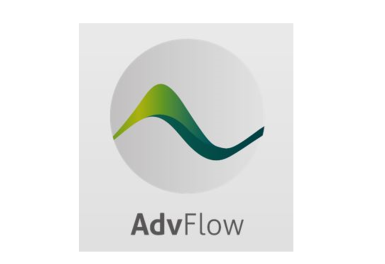 Challenge
The optimization of material flow and resource usage during the discrete parts manufacturing can help to reduce cost and increase the manufacturing outputs.
Additionally, various data inputs from the manufacturing management and enclosed ERP systems are needed to identify the optimization potential.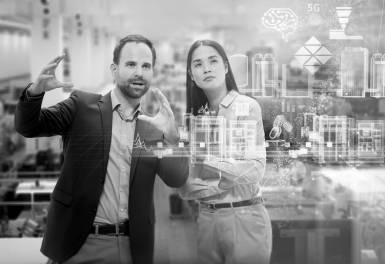 Solution
evosoft identified together with the manufacturing owner the optimization potential and created a software as a service solution. The solution which is based on AWS cloud, is used to continuously monitor and optimize the manufacturing process. The optimization via defined KPIs like throughput, output or buffer size and more, helps to identify also hardware bottlenecks. Therefore the data of the control and manufacturing management system is used. The big advantage of the solution is the continuous monitoring and optimization against a onetime optimization.
OUR REFERENCE CASE 3
Spindle Indentifier for Weiss Spindeltechnologie GmbH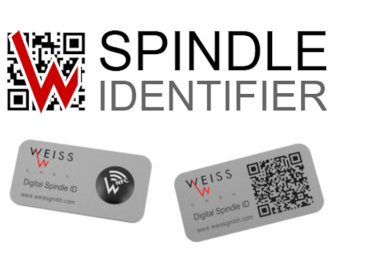 Challenge
Weiss provided to their customers product information with technical data, drawings and manuals on a CD. The goal of the project was to provide the information in a modern way and near to the product.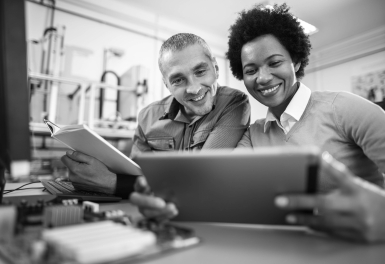 Solution
By identifying the spindle with a mobile device via NFC/QR code the information for the spindle should be displayed. We provided a mobile app for spindle identification and data management as well as a web application for spindle data management. The solution has been implemented using the existing AWS account of our client.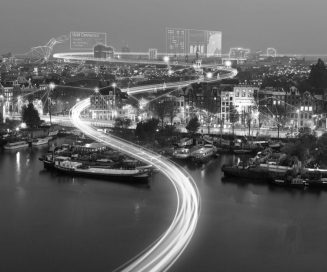 Highlight case
CITY AIR MANAGEMENT
Monitoring and prediction of air quality in the city using sensor-, traffic - and weather forecast data. Simulation of up to 17 short term measures (e.g. Diesel ban) and their impact on Nitrogen Oxide and particulate matters with an accuracy rate of almost 90%.
Learn More