Services
SIEMENS ADVANTA CONSULTING
Our mission is to enable you to unlock the digital future.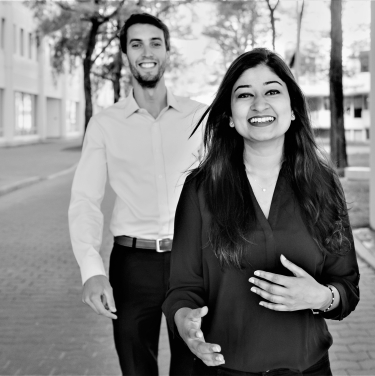 WHO WE ARE
Siemens Advanta Consulting is the global management consultancy of one of the world's most innovative engineering and technology companies. We navigate companies through their unique digitalization journey – from strategy to operations. Founded in 1996 as the first inhouse consultancy in Europe, we have been known for many years as Siemens Management Consulting (SMC). We have significantly shaped the success story of Siemens, being the consulting partner of choice for its own digital transformation. By becoming part of the powerhouse Siemens Advanta, we expand our consulting services beyond Siemens to focus today on full end-to-end digitalization services.
As Siemens Advanta Consulting, we empower clients to build their digital future. With headquarters in Munich, Germany, and offices in America, Asia, Europe and the Middle East, we combine local and global expertise to ensure we are always right beside you as you transform your business.  
25+
years of management consultancy
---
500
consultants, experts & data scientists
---
700+
high quality projects globally every year
---
100+
factories optimized in the last two years
---
WHAT WE DO
We enable you to build your digital future. Our 500 future-focused consultants draw on time-tested expertise and experience to help you to refine your vision, set clear priorities and choose the right strategy to lead your business to success in this digital era. With our holistic consulting approach, we work alongside with you from strategy development to implementation.
Digital transformation demands an interconnected approach, bringing together business & portfolio, people & organizations, operations & processes and digital technologies. Our experience is grown from our own and Siemens' digitalization journey as well as having served many other technology companies on their transformation path. This is how we create long-lasting value for your business.
Why Siemens Advanta Consulting
Siemens domain expertise
We tap into 175+ years of Siemens technological leadership. We combine deep vertical know-how with broad industry experience in fields like factory automation, energy or mobility.
Firsthand digital transformation expertise
We successfully supported Siemens' own digital transformation. Now it is one of the leading players in the digital arena and sets industry standards for digitalization.
Digitalization = strategy + implementation
We refine your vision, set clear priorities and focus on impact by delivering tangible results. We are future-oriented pragmatists, with feet planted firmly in the realities of implementation.
Digitalization capabilities
We deliver end-to-end digital solutions by leveraging our Siemens Advanta ecosystem and using state-of-the-art digital know-how and expertise. Our digital capabilities and resources are unparalleled.
Enabling our clients
We believe in a collaborative working approach. We work side by side with our clients to unlock the digital future and develop implementable and impactful results.
Our Experts
To be close to our clients, we leverage our local ecosystem and provide you with the best suited solution for your regional and global business. Our office heads are happy to discuss how we can support you to secure long-term competitive advantage and transform your business in the age of digitalization.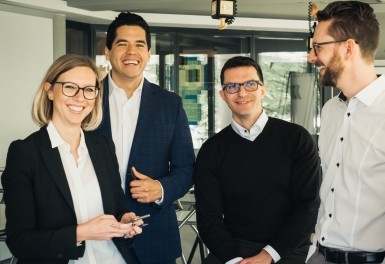 JOIN OUR TEAM
We need game-changers like you! To ask the question "why" and help identify new and innovative solutions to shape the future. Siemens Advanta Consulting, formerly known as Siemens Management Consulting, drives the digital transformation. Our mission is to navigate companies through their unique digitalization journey and to develop the talent of today into the leaders and experts of tomorrow. Unlock your potential.