Whitepaper
INTERNET OF THINGS – FROM BUZZWORD TO BUSINESS CASE
How to accurately calculate the ROI of IoT initiatives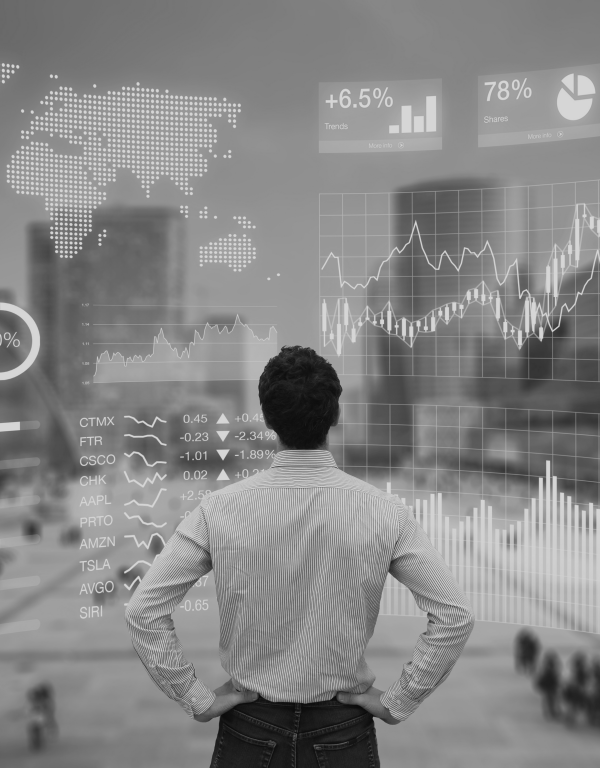 Our experts Dr. Peter Louis, Gerhard Geisert and Rainer Blessing describe a systematic approach towards assessing the financial impact of your IoT investment.
The full read
Everybody is talking about the Internet of Things – a buzzword supposed to magically solve all challenges inherent in digital transformation. With such projections, company leaders feel the urge to invest in IoT but are often held back by a lack of accurate and credible calculations for the expected return on potential initiatives.
According to our HBR pulse survey, 80% to 90% of respondents can't accurately measure ROIs for their initiatives.[1] Not to lose traction against their competitors, some companies even start initiatives or projects without a proper business case at hand. Unsurprisingly, failure rates of digital transformation initiatives lie in the range of 60% to 85%. The good news is that most of the elite group that do measure returns are seeing relatively quick paybacks.
Two main aspects must be considered when calculating the ROI of an IoT initiative.
Modelling impact chains provide transparency from A to Z.
Modelling impact chains is the basis for quantifying returns and helps to understand the dependencies between operations and business goals. The return of an initiative is calculated by evaluating the impact on the indicators describing the business processes of interest. The estimated changes of these indicators are then translated into financial KPIs for the ROI calculation. Modelling impact chains is an interdisciplinary exercise that involves business managers and domain experts. Joint workshops help managers to better understand the challenges on an operational level and domain experts to recognize the critical business issues.
Including uncertainty in the ROI calculation increases the credibility of the results.
As the world is not deterministic, and new technologies are difficult to predict, uncertainties should always be considered in ROI calculations. Realistic ROI calculations therefore never yield a single result, but always produce a range of possible outcomes. If the calculation explicitly handles uncertainty ranges in the impact model, the credibility of the results will significantly increase.
In addition to the aspects already mentioned, the calculation of an RoI comprises further distinctive characteristics – be it the transition costs, which must not be ignored in the calculation, or the different business models that are possible within IoT initiatives. Each IoT journey is unique. Driving a successful IoT implementation requires both technology expertise and an understanding of the business situation.
To get a more detailed picture of the principles that should guide an accurate calculation of the ROI of an IoT initiative, read our whitepaper!
[1] "Accelerating the Internet of Things Timeline," Harvard Business Review Analytic Services, Pulse Survey, 05/2019