Whitepaper
THE FIVE PHASES OF SUCCESSFUL IOT IMPLEMENTATION
Is your organization ready to meet the potential offered by the Internet of Things?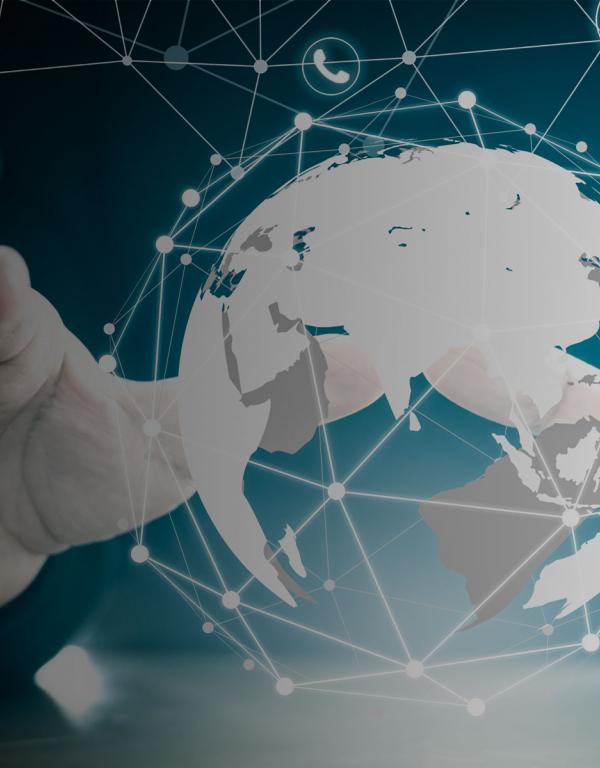 Discover our 5-step, practical guide for embarking on your IoT journey, from strategy development to use case ideation and operations development.
Address strategic concerns and develop a plan to confirm existing business models or define completely new approaches.
Create diverse, cross-functional teams to successfully ideate and prototype new concepts and use cases.
It is crucial to correctly apply and connect all IoT technology stack components, including sensors, devices, communication networks, cloud infrastructure, IoT platforms, and applications.
Seek the support of domain experts to get the most out of your data.
Make sure all systems are maintained and up-to-date for maximum value.
THE FULL READ
The Internet of Things (IoT) is changing the way we live. Having become ubiquitous in the consumer economy, IoT is now emerging as a prominent force in every industry including manufacturing, energy utilities, healthcare, transportation and building technologies. This is no coincidence. The Internet of Things creates measurable value for private and public organizations alike. Leveraging the IoT for one's own business implies 5 consecutive phases, covering everything from strategy development to use case ideation and development to operations. To make it a successful and sustainable implementation, cyber security and change management must be prioritized right from the start and integrated into all phases. In our latest whitepaper Turning the Internet of Things into reality, we provide a starting point and a practical guide for embarking on your IoT journey. This article is an abridged version of our whitepaper.
Develop a Strategy
Start with the "why" and build a holistic digital strategy around it.
Aligning strategy, operations, and technology with (new) business models requires attention from the start. Therefore, strategic concerns should be addressed before the start of IoT implementation and might need to be revisited throughout the process.
Threats and new opportunities that arise in the market through IoT have to be evaluated and thoroughly understood. On this basis, a clear strategy can be developed, which may confirm existing business models — or define completely new approaches of how business is done.
As a consequence, existing strategic assets may have to be reshaped, adapted, or even eliminated. Under all scenarios, companies need to ensure that all of their assets are leveraged to their full extent.
Ideate and Prototype
Do you already have the ideal use case in mind? If so, perfect.
You know your business best and you can start with technical implementation straightaway. Do you need help in generating ideas for improving processes, or do you want to go even further and change your whole business?
Whether a use case is developed internally or created with outside assistance depends on the capacities and skills available. But even if you have all the required resources within your organization, it is often useful to work with a knowledgeable, external partner who brings an outside perspective to challenge your ideas and brainstorm with you.
The key to success is to bring a variety of competencies and mindsets to the same table. These teams can consist of engineers with domain expertise, IT experts, data scientists, sales and marketing professionals, and user experience designers, to mention just a few. Digitalization is cross-functional and requires teamwork.
Connect, Adapt and Integrate Systems
What it takes to set up a technology stack suitable for IoT connection: sensors, devices, communication networks, cloud infrastructure, IoT platforms and applications.
Before an app can provide the desired insights, data needs to be collected from things, communicated via a network and processed. Therefore, the components of the IoT technology stack include sensors, devices, communication networks, cloud infrastructure, IoT platforms, and applications.
In this phase, physical assets are outfitted with sensors — if they are not already in place — and adapted to the IoT environment. Furthermore, data from many sources must ultimately speak the same language in order to be processed on an edge device or jointly in the cloud.
By the end of this phase, assets are connected physically, and legacy OT systems are updated and integrated. The result is a fully functional system, including data transmission, storage, and processing.
Analyze Data
If data is not processed into actionable information, it remains just that — raw data.
Data can take many forms, from videos, database files, e-mails, and Excel files to all types of machine data, log files and voice records. But regardless of format, in most cases, further processing is required. This may include decoding, aggregating, selecting, and/or translating. Once the data is nice and tidy, the analytics can begin – either directly on an edge device or in a cloud environment.
Without the interaction of data scientists and domain experts, the development may end up in a vacuum. Domain experts can give a full interpretation of the data and distinguish between correlation and causality. It's up to the data scientist to choose or develop the right algorithm for the use case.
More simple examples include descriptive analytics to gain information about the location of a train, the temperature of a building, or the aggregated milk consumption as determined by your fridge. Root cause analysis can diagnose reasons for faults or an unusual status.
The result of this phase is an application that analyzes data and derives valuable conclusions, fulfilling the value proposition of the initial phases.
Operate
It is natural to assume that once a new system is operational, the work is done. However, to derive maximum value and security from an IoT implementation, the system must be maintained.
This work may involve configuration adjustments, software bug fixes, renewed asset connections, security patches, and any other desired actions or changes. Additionally, the information that an IoT network provides must remain relevant and may require changes over time. This ongoing phase ensures the availability and security of the use case over its lifetime.
Depending on your organization and the use case, these five essential phases can be executed with widely varying timeframes and effort. Some may be surprisingly simple, others longer and more complex and some run in parallel. 
Download whitepaper