Digital Business Building – helping you ride the wave of digital disruptions
We accelerate your innovation journey from ideation, value proposition design and prototyping to scale up.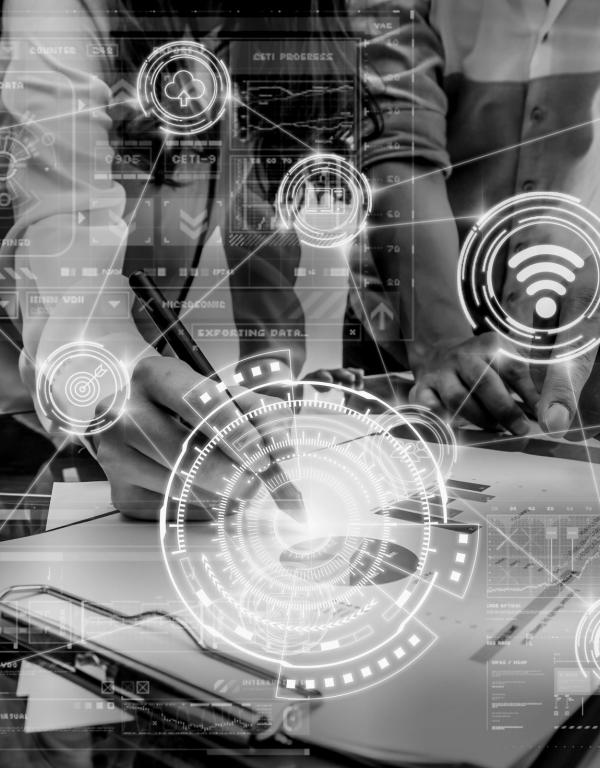 What is the concept?
Digitalization is having a profound impact on business and posing serious challenges for all companies. Those just starting their digital journey are especially challenged. Companies face increasing complexity and uncertainty due to rapidly changing markets, technologies and trends. Companies are trying to maintain existing business in disruptive environments and at the same time derive benefits from new opportunities.
We help companies identify and prioritize new opportunities, build business models and related value propositions around them and we also support our clients to scale up this business and create substantial market value.
We bring our market understanding, start up experience and technology knowhow to help you ideate and innovate new business opportunities. Our experience across all steps of this journey helps you predict pitfalls along the way and take timely measures to address them, enabling a smoother journey.
Over the years, we have developed several tools and methodologies that can strongly complement and strengthen your innovation endeavours.
 
What are the advantages?
While many companies invest in building digital businesses, success often eludes them. Partnering with us has two tremendous advantages – multifold increase in the speed of innovation and maximizing value creation.
We leverage our technology and industry know how to identify new growth fields and develop ideas in sprints. This enables you to make quick decisions, learn fast and iterate. We connect you to emerging trends and innovation hotspots. We help tailor your investments to select the most promising ideas, ensuring maximum value. We build prototypes and turn ideas quickly into tangible, testable results.
We enable a much faster scale up of ideas using our extensive network and ecosystem of partners within and outside Siemens. We also leverage our expertise in talent management, sourcing, supply chain and market development.
Our approach
Effective innovation requires a systematic approach. We have several proven methodologies that can be leveraged depending on the business circumstances and customer needs.
 
1
Open Innovation
Use the power of the crowd (e.g. teams, companies, society) to come up with new ideas.
2
Picture(s) of the Future (POF)
Develop scenarios and market requirements for the future of your business environment, leading to opportunities and action plans to tackle them starting today.
3
BizMo™ / Customer Value Co-Creation
Extensively utilized and proven approach to design viable business models capturing all relevant aspects of your future digital business using lean start-up and design thinking approaches.
4
Prototyping
This powerful tool is all about learning from first hand real world insights that helps to detect risks early on before a lot of resources have been invested ('fail fast', 'iterate').
5
BizPlan
A structured approach for faster development of viable business plans supporting decision making based on transparent development from rough ideas to business concepts.
6
Scaling
Building on years of experience building digital businesses that grow and flourish, we provide end-to-end support including SCM, PM and PLM.
7
Corporate Venturing
A systematic and efficient way to work with and build your own start ups.
ALL SERVICES
Explore our entire services and solutions portfolio below.
Experts
Get in touch with our experts to discuss how we can work together to solve any of your digital business building challenges.