Digital Business Building – helping you ride the wave of digital disruptions
We help you accelerate your innovation journey to build a truly digital, resilient business for the future.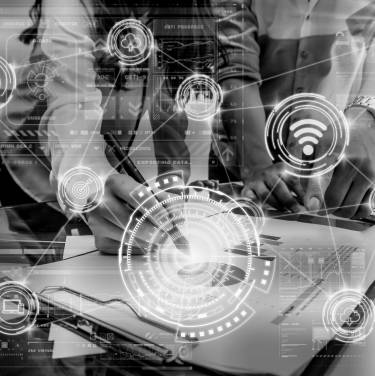 overview
While many companies invest in building digital businesses, success often eludes them. At Siemens Advanta, we help companies identify and prioritize new opportunities, build business models and related value propositions around them.
Over the years, we have developed several tools and methodologies that can strongly complement and strengthen your innovation endeavors. And with our deep market understanding, start-up experience and technology knowhow, we can help you ideate and innovate new business opportunities.
1
Open innovation
Use the power of the crowd (e.g. teams, companies, society) to come up with new ideas.
2
Picture(s) of the future (POF)
Develop scenarios and market requirements for the future of your business environment, leading to opportunities and action plans to tackle them starting today.
3
BizMo™ / Customer value co-creation
Extensively utilized and proven approach to design viable business models capturing all relevant aspects of your future digital business using lean start-up and design thinking approaches.
4
Prototyping
This powerful tool is all about learning from first hand real world insights that helps to detect risks early on before a lot of resources have been invested ('fail fast', 'iterate').
5
BizPlan
A structured approach for faster development of viable business plans supporting decision making based on transparent development from rough ideas to business concepts.
6
Scaling
Building on years of experience building digital businesses that grow and flourish, we provide end-to-end support including SCM, PM and PLM.
7
Corporate venturing
A systematic and efficient way to work with and build your own start ups.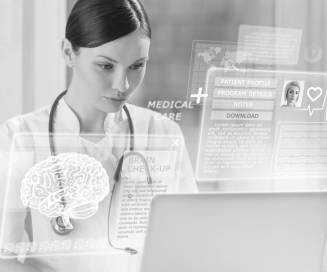 DEVELOPMENT OF AN OPEN DIGITAL HEALTH ECOSYSTEM FOR A MEDICAL DEVICE COMPANY
The power of digital ecosystems had been long known in the consumer space. Our client wanted to open the advantages of such digital networks to its professional healthcare customers, with the aim to help further improve on their goals.
Read the story
Experts
Get in touch with our experts to discuss how we can work together to solve any of your digital business building challenges.