Digital Twins for Buildings, Campuses and Districts
Connecting the real and digital world to create intelligent environments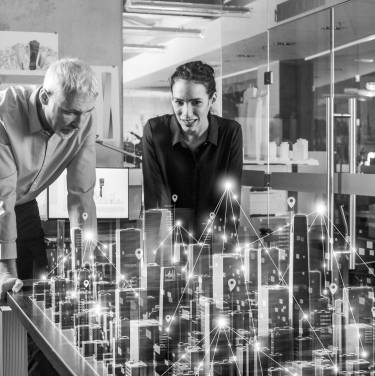 CREATE VALUABLE DATA INSIGHTS THAT GENERATE IMPACT
When it comes to digitizing buildings, campuses or districts, decision makers are faced with many challenges and numerous methods in how to overcome each. Therefore, choosing a strong and reliable partner, capable to support you through your digital transformation journey to unlock tangible business results faster and more effectively is a critical step. Providing visibility and consistency of current, and future, often siloed data sets, has the inherent capability to enhance and improve business decision making at all levels, from strategy to operations. Be it data related to building portfolio, the energy grid or any other client system, asset or process – all of these can be represented in a digital twin with the aim of creating intelligent environments.
VALUE ENABLEMENT AND CREATION WITH DIGITAL TWINS
A digital twin can enable and create value for a wide range of smart infrastructure use cases. By integrating historically siloed existing systems, processes and assets a digital twin will enable you to combine, analyze and enrich data from different silos to solve your individual data challenges while increasing your business value. A flexible and open digital twin solution has the ability to adapt to further building and infrastructure changes during the upcoming years.
MIGHT SOUND COMPLEX? WE MAKE IT SIMPLE.
In six fast and easy steps we will together define the right methodology to solve your challenges, meet your business goals and ensure your ROI. After selecting the most valuable use cases, we design and implement your individual digital twin solution that is scalable across your business. Siemens Advanta is your partner to connect the real and digital world to create intelligent environments.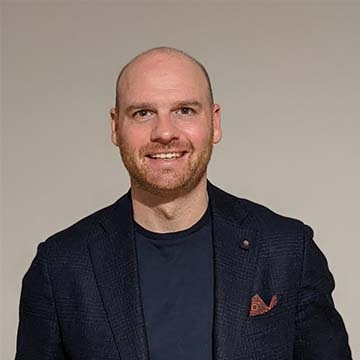 Björn Burbach
Partner Digital Transformation Real Estate EMEA Smart Buildings Campus & Districts
Send an E-mail