THE DECARBONIZATION RACE IS ON...
Around the globe, the goal to reach CO2 neutrality has become a major focus for the coming decades. Overall, road transportation accounts for ~18% of total CO2 emissions, with trucks causing a significant share of 20%. In the European Union various regulations set strict emission targets. In order to achieve the goal of decarbonization in the transport sector, non-fossil propulsion technologies must be developed, promoted and scaled. This race is particularly interesting for heavy-duty long-haul trucks, as three technologies are currently competing for pole position.
The three competing technologies
Hydrogen Fuel Cell Power
High range to mass ratio
High operational costs (e.g. due to fuel price, efficiency)

Best for long range use cases in which electrification is not economical
Battery Electric Power
Technology ecosystem proven with light duty vehicles
Limited range
Best for decarbonized urban distribution cases
Synthetic or Bio-Based Fuel Power
Available infrastructure, suitable to decarbonize existing fleet
Limited availability of fuels
Best for existing fleet decarbonization use case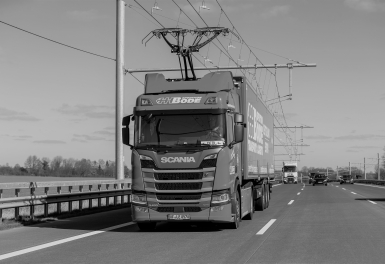 All three drive train technologies and their business cases can be "boosted" by charging infrastructure such as "Overhead Contact Lines" (OCL) on major transit lines. The technology works similarly to electric trains and reduces the cost per kilometer when in use.
THE ACE IN THE SLEEVE: FINDING THE RIGHT DECARBONIZATION STRATEGY
What is the right technology for your business? The simple answer: it depends! Depending on your individual business situation and most common usage pattern either one or a combination of the mentioned technologies will be the answer. A holistic approach is needed to identify which technology best serves your business.
Our experts can help you analyze your situation and navigate the technology jungle to develop the right decarbonization strategy tailored to your business.
LEARN MORE ABOUT OUR MOBILITY-SPECIFIC SOLUTIONS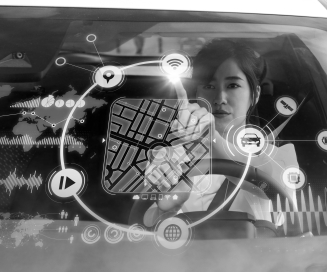 LEVERAGING THE BUSINESS POTENTIALS OF AUTONOMOUS VEHICLES THROUGH NEWLY DEVELOPED BUSINESS MODELS
We supported one of the leading premium OEMs to develop and outline their strategy for a future autonomous vehicle system and the associated ecosystem. We identified promising use cases for city logistic and private-public mobility services. We analyzed the corresponding business and operating model and finally generated a concrete business plan and a detailed implementation roadmap for our client.
Read the full story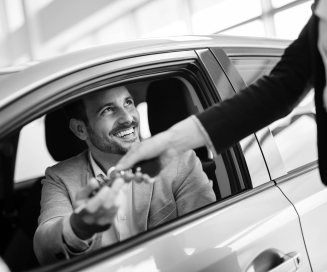 IDENTIFYING NEW BUSINESS MODEL POTENTIAL IN AUTOMOTIVE AFTER SALES
For an established OEM based in Europe, we derived and evaluated scenarios for our client's after market activities based on the identification of automotive-specific business models and service opportunities - from traditional car selling towards innovative solutions like "vehicle as a platform". We delivered proposals for concrete new business models helping the client to tap into new revenue areas and tackle market challenges.
Read the story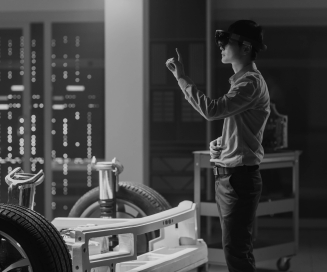 STRATEGICALLY PROFESSIONALIZING AN ECOSYSTEM FOR AUTOMOTIVE DAMAGE CLAIMS
We helped our client in the automotive sector to identify levers to increase efficiency and prepare for upcoming trends and changes in market and customer segments. We developed a strategic target picture for the next 5 years to enable successful positioning in the future market, master upcoming challenges and draft tailored organizational setups.
Read the full story