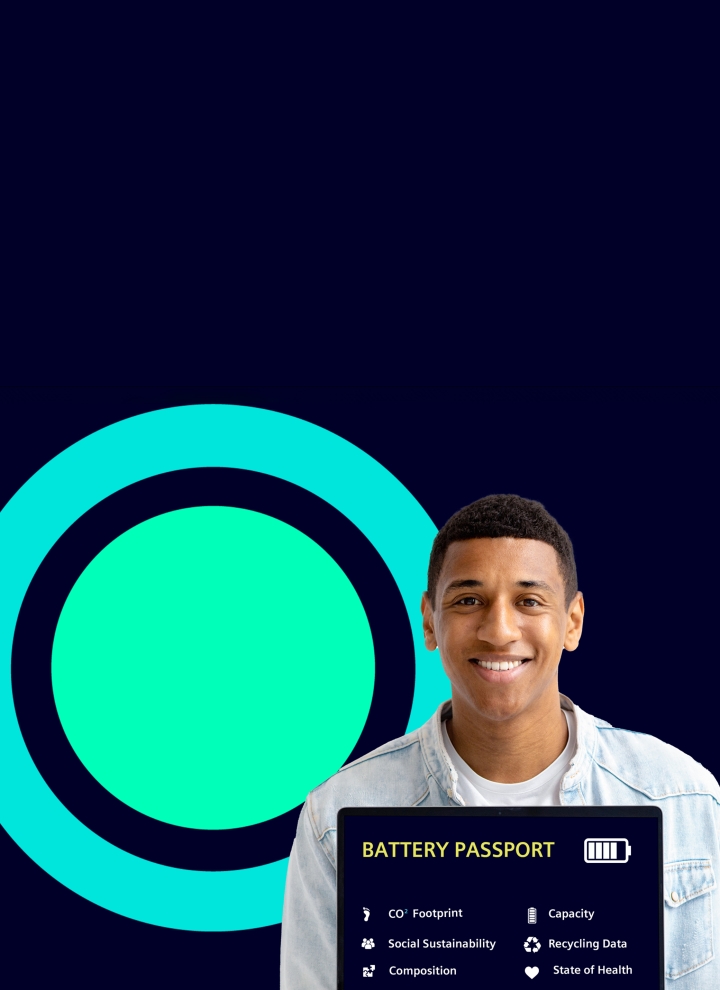 Case Study
Proof-of-Concept for a Battery Passport
Better batteries: The time to act is now
Mobility is going electric. That is good news for the environment, because it is a step further toward decarbonization. But if e-mobility is really to be sustainable, automobile companies need to take a good look at electric vehicle batteries, as their production poses considerable social and environmental risks. Sustainability also extends to how batteries are used and recycled. The key term here is circular economy, where resources are kept in a closed-loop value chain, and products are recycled at the end of their useful life.  
Against this background, the European Union is working on making a Battery Passport compulsory starting in 2027. In essence, a Battery Passport is a digital twin of a battery and includes unique identification and information about sourcing and production, its current health status, and finally, recycling.  
With 2026 fast approaching, automobile companies need to act now. That's why BMW contracted Siemens Advanta to consult them on optimal implementation. 
Breaking new ground: Our challenge was to increase transparency along the entire supply chain of high-voltage batteries. To make this happen, we had to identify the available data on the battery lifecycle and assess its quality. A core challenge was how to bring that data together, which is distributed among several sources, external partners and in various formats – from traditional source systems and PDFs to cloud-based repositories.  
Client Challenge
An end-to-end approach drawing on experience: The solution we came up with enables the implementation of a Battery Passport. Our consultants worked in a cross-functional project team with an agile, iterative approach to develop a vision for the Battery Passport. Together with the clients' project team, this entailed examining the different aspects of the battery lifecycle and showing interconnections.  
Software engineers created the respective software for a working proof of concept (PoC). While doing so, they tapped into our ecosystem of providers. For example, the software architecture is based on the Amazon Web Services (AWS) infrastructure. The ability to combine data in different formats was essential. Another key element was our vast experience with digital twins to connect the real and the digital worlds. 
In just three months' time, we presented a PoC. This use case is a perfect example of how technology can be leveraged to achieve and even accelerate sustainability goals. 
Our Approach
A sustainability champion: As a frontrunner in sustainability, we are committed to helping our clients fulfill their circular economy regulations. Further, the availability of battery raw materials will be a competitive factor in the next decade. The Battery Passport PoC plays a key role here, as it contains all the relevant information on the battery lifecycle and materials. Additionally, it provides an indication for a possible recovery strategy.  
What's more, the PoC is the first step in a closed-loop information flow. In the future, the data may be used for upstream improvements in development processes.  
The project of the Battery Passport is just one of many ways in which Siemens Advanta accompanies its customers on their green transformation journey to gain competitive advantage. 
The Impact
Our industry leader
Get in touch with our expert to discuss how we can work together to solve your challenges.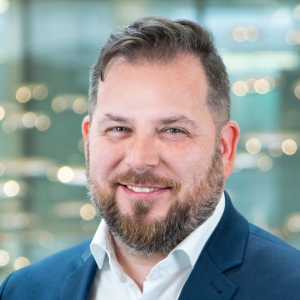 Christian Neumann
Global Consulting Head Sustainability Business