Sensor fusion and enhanced sensor analytics for tram switch heating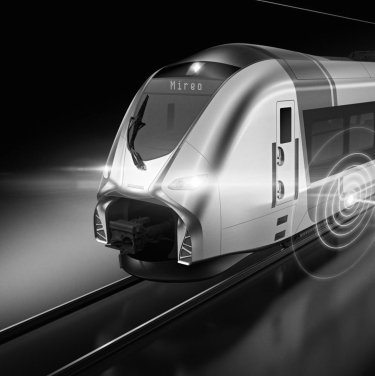 In cities, ice regularly blocks tram switches. We pointed out a way how to use already operating mobile sensors to provide local temperature measurements and optimize the operation of the switch heating system. This cross-domain approach combines sensor data from elective vehicles of a car sharing provider with weather forecasts, tram switch data, energy prices and workforce management data.
Industry
Transportation & Logistics
1
Lack of data on the actual state of tram switches
2
Mapping and combining diverse datasets from various data sources
3
How to optimize workforce to operate manual tram heating switches
Our Approach
Together with our partner ELOOP and the customer, we identified the sensors and data required for this cross-domain challenge. In conjunction with the business needs of the customer, we derived the next steps to deliver the proof of value.
What did we build for the customer?
A dashboard that visualizes the aggregated actual and historical temperature data at the tram switch location, providing decision support for tram switch heating. The dashboard is based on data analytics and integration of diverse sensor data sources under the hood.
THE IMPACT
Demonstrating how to save energy and reduce frozen switches with optimized tram switch heating operation based on local real-time data.
>10%
lower energy cost through optimized switch heating
---
Optimized
workforce allocation allows customer to move parts of the workforce to other important tasks
---
Hide Default Navigation Bar
Off