Industrializing additive manufacturing in the aero space industry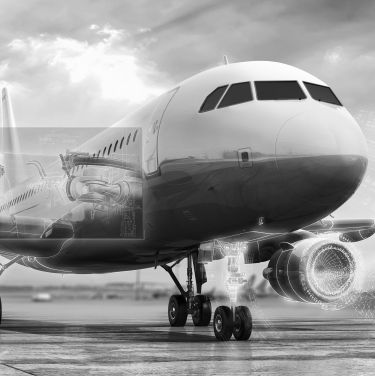 Additive manufacturing, known as 3D printing, can help to improve designs, produce complex parts on demand and manufacture discontinued parts. STRATA wanted to leverage these potentials but was challenged by the aerospace specific certification process. By using our proven Customer Value Co-Creation approach we helped our client to reduce manufacturing and certification times siginificantly.
Services
Innovation & Business Models (Innovation & PLM)
Production & Logistics (Operations & Supply Chain)
Client Challenge
To be considered as a trusted partner for the international aerospace industry, STRATA wanted to influence designs and develop from an aerostructure to an aerotech company.
The decision was quickly made to use additive manufacturing, as weight is crucial in aviation and parts are often required in low volumes. However, the biggest challenge for additive manufacturing in the aviation industry is the certification process.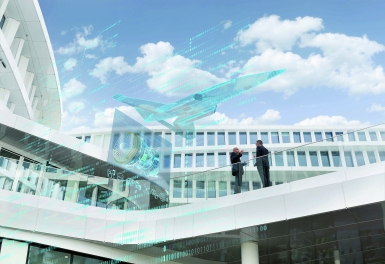 Our Customer Value Co-Creation approach allowed to rapidly develop a customer-centric solution jointly with the end customers. We started with identifying potential collaboration fields with a focus on additive manufacturing for the aerospace industry.
To create the right value proposition we then analyzed value drivers and main differentiators such as customer experience in the cabin together with the end-customer Etihad. This was followed by the development of business models for additive manufacturing in the aviation industry that leverage the reduction in cost and weight.
Finally we decided on a selection of a monitor shroud as a pilot and developed a strategic three-year joint roadmap for the further industrialization of additive manufacturing together with Strata's parent company.
The Impact
By using our Customer Value Co-Creation approach, Siemens Advanta and STRATA, together with their customer Etihad Airways achieved the follow outcomes:
1
We developed the first 3D-printed aircraft interior part in the UAE.
2
STRATA has become a certified 3D-Printing supplier and is the first manufacturer in the aerospace industry using a certified additive manufacturing cell designed by Siemens.
3
Siemens technological know-how and experience in certifying 3D printed parts allowed to reduce manufacturing and certification times from 18-24 months to five.
Hide Default Navigation Bar
Off