Digital use case development for managing assets for a national railway company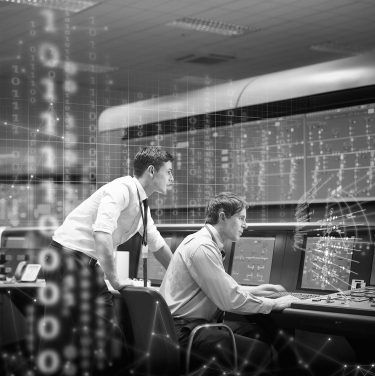 A national railway company wanted to define a new world-class standard for reliability, availability and asset efficiency leveraging state-of-the-art digital platform capabilities while laying the foundation for future technologies, e.g. AI-based decision making.
80+
Potential definition of digital use cases and prioritization for maximum impact
---
Agility
Minimum viable product definition and cultural change towards agile
---
1
Heterogeneity of data
Heterogeneous data originating from multiple sources (IT & OT)
2
Transferability of use cases
Unifying asset management and making use cases transferable between core systems from different vendors
3
Driving business excellence further
Designing world class digital use cases that help to push the boundary for value creation for an already highly successful business
OUR APPROACH
Together with a team of data scientists, data engineers and domain-experts we analyzed user requirements and defined high-quality digital use cases, while driving our clients' digital transformation.
Consulting
Our project team did a structured analysis of user requirements and supported the definition of a vendor agnostic asset management framework focusing on whole life-cycle cost management, operations performance and maintenance efficiency
Agile Transformation
Our digital experts helped our client to develop an agile mindset by consequently applying agile and design thinking methodology
THE IMPACT
Together with our Siemens Mobility colleagues, we enabled our client to embrace digitalization in the rail sector, by supporting the development of an asset management system with data that serves as single source of truth. Furthermore, we defined world class analytics use cases to optimize our client's whole life-cycle costs, improve his overall service performance and increase maintenance efficiency
3
Top value drivers with regards to bottom-line impact defined
---
28
Use cases detailed incl. data assessment
---
1
Step closer to becoming an agile and data-driven company
---