Reimagine the future with us
Our software engineering jobs offer excellent opportunities to enable digital transformation for our clients in multiple industries and geographies. You will be a part of a globally diverse team of 10,000+ experts who apply their world-class expertise to develop technologies for the future. From smart grids to smart buildings, mobility to future autonomous vehicles, smart factories to entire cities, the world will be your playground. Explore opportunities in artificial intelligence and machine learning, data science and analytics, cloud and edge, and solution architecture.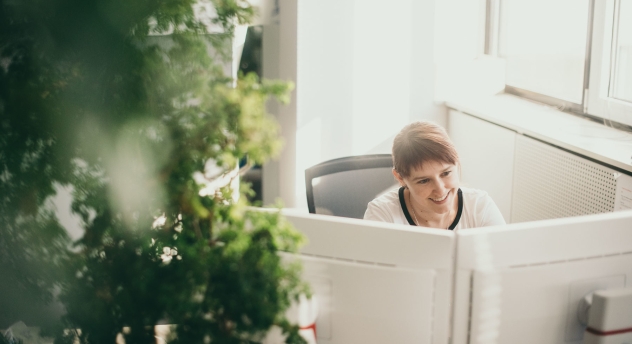 "We are proud of what we get to develop every day. For instance, our Energy Manager app ensures sustainability in multi-site building portfolios. Our clients receive near real-time views of emission values and sustainability reporting while also tracking energy consumption and cost. As we shape the future of digitalization, we are proud of achieving it sustainably"- Martina, Scrum Master from Slovakia 
Day-to-day life
Realize digital journeys in a great place to work 
If you are looking for an opportunity to work with the latest technology stacks and in teams that believe in a growth mindset, Siemens Advanta is the place to be. We value our people and their need for creative and innovative freedom. Our open innovation culture and learning programs ensure that you develop advanced technologies while also growing in your career. 
Become a Siemens Advanta family member
At Siemens Advanta, you will receive the best opportunities to work and collaborate with international teams located in seven countries. Together, we shape the world of technology and provide solutions that the future needs today. Explore your opportunities to create global impact, wherever you are in the world.
Interview Process
Siemens Advanta is a global leader in digitalization and innovation, and the company is always seeking talented individuals to join their team. The interview process at Siemens Advanta typically involves several rounds of interviews, which may include phone screens, technical assessments, and in-person interviews with hiring managers and team members. The company places a strong emphasis on cultural fit and values candidates who are passionate about driving innovation and making an impact in the digital world.
Here you will find everything you need to know about our interview process along with some tips to help prepare for the interview.