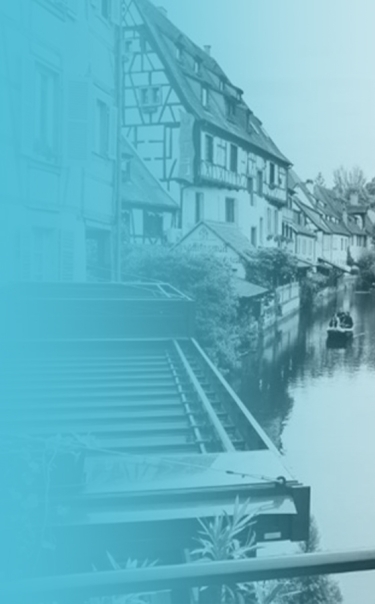 MEET ÖZLEM
"I never dreamed about success. I worked for it." - Özlem, Scrum Master & Developer at Siemens Advanta Development
Lift your cranes to the next level
From harbors cranes to industry cranes, breakthrough innovations drive a new chapter in the history of the machinery industry. Siemens engineers are building tomorrow's technology, and Özlem and her team are helping the company with the product development.
Cranes play a significant role in many industries where the fast and precise handling of large and heavy goods is necessary to facilitate optimal throughput and logistics. Being a worldwide leader in automation for decades, Siemens has developed a comprehensive portfolio that supports building and operating cranes in industrial & harbor environments in an efficient way.
SIMOCRANE CMS & SIMOCRANE RCMS Products are one of the market leaders in Crane Management Systems
SIMOCRANE Crane Management System (CMS) is the centerpiece visual representation for cranes. Siemens´ CMS connects the powerful technology available for crane operators and maintenance crew, managers to collect and disclose essential data at the right time. SIMOCRANE Remote Crane Management System (RCMS), is a web-based Remote Crane Management System. It allows to display and evaluate the data of all the connected Cranes. The commissioning and maintenance of the products are being provided by team of Özlem.
As a Scrum Master at Siemens Advanta Development, Özlem essentially needs to ensure that all scrum events take place and remain constructive, productive, and managed within the timespan. Furthermore, coaching the team members in self-management, cross-functionality, and helping with the removal of impediments is also the responsibility of a Scrum Master. Additionally, being a developer, she needs to develop qualified products.
Workplace environment encourages creativity
Siemens Turkey is located in Kartal, İstanbul and its campus is surrounded by a large green area.
"As soon as I start my workday here, I enter the steps to the campus, and the walk to the Office fills me with happiness. Specifically, the Co-Working area in building number 17 is my favorite place, where my ideas can grow. With its modern style and colors, it inspires me to think more creatively. The possibility to get my favorite coffee and snack from the kitchenette whenever I wish is just another added value of working in such an environment as a Siemens. "
Enthusiasm and compassion
In the free time, Özlem enjoys a variety of activities. Travelling, exploring new places and food is her passion. "Nowadays, due to Covid-19 is not possible travel. However, I believe that I will continue to travel around the world very soon," she states. "There are great opportunities to experience working abroad at Siemens, and as someone who loves to travel, I think this is great," she adds. For example, she has worked for three weeks to obtain know-how about the previous project in Erlangen, and at the same time, she has experienced visiting new cities during the weekend. Work and travel.
"In the words of motivational speaker Jim Rohn: "You are the average of the five people you spend the most time". I feel that I work within a company full of highly qualified co-workers. It constantly drives me to progress, and it creates a brand-new challenges every day. In addition to that, I always learn something new! "