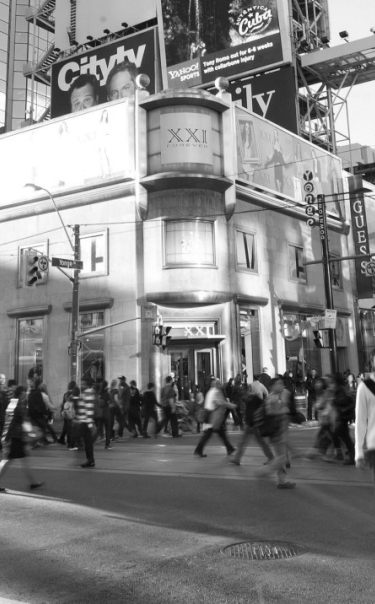 QUICK AND CURIOUS MINDS
Malte, Senior Project Leader at Siemens Advanta Consulting
Launch your Career
TO CONSULT MEANS TO TAKE RESPONSIBILITY
How do you approach new challenges? For Malte, Senior Project Leader at Siemens Advanta Consulting, tackling them head-on is the answer, whether it means relocating to India on short notice, discussing smart building ecosystems with Siemens' senior management, or guiding customers through the deeper tectonic shifts of IoT and digitalization. 
This intensity also characterizes Malte's own journey at Siemens Advanta Consulting. It started in Austria with a challenging restructuring project as an intern, relocated him to India as a consultant, and then to the US as a project leader. More recently, as disruption redefines industries virtually overnight, Malte, now a senior project leader, is called upon to provide leadership and direction to his clients, inside and outside of Siemens, as they reimagine their businesses.   
There is probably nothing that prepares you better for any challenge in your later professional life than having worked in consulting.
It's been an incredible journey, with unique growth opportunities and challenges at every step of the way – from being an intern with a lot of responsibility at a young age, through to the steep learning curve expected of all consultants. "As a consultant, you're also confronted with topics you're probably not too familiar with in the first place," Malte says, "and it's a part of your job to quickly get a deep understanding of them." He adds, "There is probably nothing that prepares you better for any challenge in your later professional life than having worked in this field." Becoming a project leader involves crossing a threshold. "There's a definite shift in responsibility, not just in relation to new stakeholder groups, but to the team as well," Malte says. Adding: "Making sure every person on the team is feeling challenged, but also feeling respected and at ease in the group – that's a huge responsibility. One we take very seriously. If there's no meaningful learning curve and growth, we're failing in one part of our mission – develop future leaders." 
TRANSFORMATION – DIGITAL AND OTHERWISE
"Technology never stops evolving. Digitalization is disrupting every industry, so it's my responsibility as a project leader to tap into deep industry expertise, have my finger on the pulse of change, and turn those insights into action," he says. In the hustle and bustle of project work, it's easy to forget that consultants at Siemens Advanta Consulting are thought leaders as well as hands-on practitioners. Digital transformation demands an innovative, learning mindset. "The technology is constantly changing and updating itself. As consultants, we have to make sure we're keeping pace and looking beyond the obvious to anticipate what's likely ahead," Malte says.
That's especially important given the impact of the projects Malte works on. Future-facing topics like "what will the energy market look like in 10 years from now or how can we ensure intelligent energy grids and smart buildings interact seamlessly" not only affect Siemens. The impact is much larger. "If a leading player like Siemens advocates ways to use digitalization to make industry more environmentally friendly, it can have a noticeable impact on society. That's what I love about it." Malte adds, "Our work comes with a huge degree of responsibility. We have to be trustworthy, thorough and precise. We cannot predict the future of course, but we can use our innovative mindsets and subject expertise to have foresight and that helps us to reimagine the way forward on the digitalization journey."
Sometimes you need space to unwind problems and see what lies ahead, especially if you want to stay ahead and make a real impact.
LIFE IN A DIGITAL UNIVERSE: BUZZING. LIVELY.
Experience is the teacher of all things. Project work lets consultants experience new places and other cultures. Malte has had the chance to spend time in India, on two separate occasions: Living in Mumbai was an adventure: "It's so different from Germany in many ways. It's buzzing, it's lively, its traffic is absolutely chaotic, and there's amazing food everywhere." The working culture was also different: "It's very appreciative," Malte says. "I think that people celebrate success a lot more. And it's very personal – close individual relationships are valued and maintained. Those experiences stay with you."  
Learning is sometimes better done outside of the classroom or workplace, as we all know from pursuing a physically challenging goal or travelling. Malte is familiar with that route. On the last day of his internship at Siemens Advanta Consulting many years ago, he received a coveted job offer. But he still had to finish his master's studies at HHL Leipzig, and he wanted to travel. "Siemens Advanta Consulting was really flexible and supportive. I could finish my studies, enjoy traveling in Southeast Asia and South America afterwards and come back knowing that I had a great job waiting for me. I really appreciated that."
That flexibility and support has remained a constant as Malte has moved up the ranks. While progressing his career, he's taken leave twice to feed the fire of learning and recharge his batteries. Both times, he's returned refreshed and better able to lead. "Sometimes you need space to unwind problems and see what lies ahead, especially if you want to stay ahead and make a real impact," Malte says.
Meet our People
Meet the thinkers and makers helping businesses worldwide to build a successful digital future.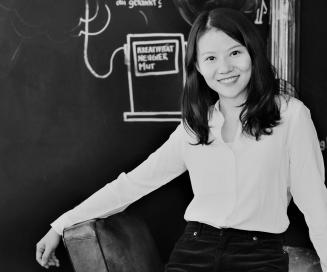 YOUR FUTURE STARTS HERE – OUR EVENTS
Meet our people at expert discussions, lectures, career fairs and virtual events
Chat with our consultants and get firsthand insights into our global consulting projects
Experience our culture with informal exchanges and networking opportunities, and discover everything you need to know to start your future at Siemens Advanta Consulting
Our Events