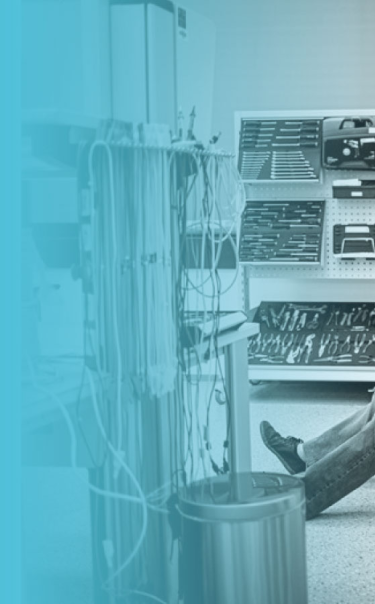 MEET VIKTOR
"It's a company that offers diverse work experience."– Viktor Zalud, HW Developer at Siemens Advanta Development 
Siemens SIMATIC products offer fzll-scale integration automation solutions for multiple industrial machines and plant applications. For Viktor and his remote IO team, their job in this area is to develop hardware for SIMATIC modules. 
A PEEK INTO NUCLEAR RESEARCH FACILITIES
As a member of a complex technical team, Viktor handles testing SIMATIC modules for their reliability under natural radiation conditions. When working, he and his team conduct complex tests with neutron particle accelerators at nuclear research facilities to simulate hundreds or thousands of years of terrestrial radiation in a one-hour measurement.
The natural radioactivity of modules, occurs during 24/7 operations in the factories. That is a massive threat to maintenance costs which can surge up to 10 to 25 percent of operating costs just because of the effect of radiation. Thankfully, through radiation testing, the team can understand module behavior under harsh conditions, see how small flips affect module memories and create effective solutions for potential problems. Besides this, stable performance is required for many other applications – especially those where clients cannot stop an automated process immediately. The whole observation and findings can help to a larger extent in implementing better firmware algorithms in the final product.
TOWARDS DURABILITY
During the mission with SIMATIC modules, Viktor's team implemented new error code corrections in the design of the modules. However, their main challenge was to find out if the new implementations work – precisely when talking about radiated robustness.
The robustness against radiation is a key point for a redundancy system. In factories, this system runs over many years without any power reset, and its quality should always reach the absolute maximum. For Viktor's team, the quality of the product is a staple – and that shows. "Thanks to our implementations, today, our clients can maintain stable SIMATIC system performance over many years without any issues," he says.
TAKING ON A TOUGH CHALLENGE
Despite perfect outcomes, technologies require constant updates – and that also applies to Viktor and his teams' SIMATIC modules. A time ago, the team encountered soft errors caused by natural radioactivity in SIMATIC modules. They began exploring ways to simulate natural radioactivity for durability tests and found that a neutron particle accelerator was the only way to get through this. While Prague, where Viktor works, has at least three facilities that support radioactive experiments, such tests had never been attempted by Siemens nor the facility itself by then. That was the right time to change it and improve the quality of the product.
This newfound problem became a starting point with very few leads. The team had to figure out almost everything from scratch. That accompanied finding out how to set up the test, what neutron energy to employ, what should be the neutron flux intensity, and how to evaluate the test. Considering the difficulty of this task, it all required a fair amount of time and patience of the team.
AT CYCLOTRON – PERFECTION ACCOMPLISHED
Following extensive research, an accelerated radiation durability test was conducted. The whole in-depth research was done in a cyclotron U-120M – an accelerator that provides up to 37MeV neutron energy. By placing the SIMATIC equipment in this cyclotron, it was exposed to radiation equivalent to thousands of years of natural radiation in just a few minutes – though these were groundbreaking for Victors team.
The new design was a hundred times more durable than its predecessors'. Thanks to their updates, the team achieved similar failure in time values as those provided by semiconductor suppliers. Presently, Viktor and his team are very proud of their unique technology. Thanks to their outcomes, nowadays, they can prevent unplanned downtimes, save costs for clients, and ensure smooth operations.  
UP FOR A CHALLENGE
Specialists passionate (not only) about the technology world – that's who we are – this is Siemens Advanta.
"At Siemens Advanta, everyone is up for a good challenge. We worked with diverse R&D experts to fix the problem and envision long-term predictive maintenance solutions for the SIMATIC line. Together, we are proud we can strenghten the SIMATIC product and protect its reputation as a market leader among our clients" says the team.
Viktor Zalud and his remote IO team are experiencing their best in Siemens Advanta Development – while making projects that make an impact. And you can do that too.
Do you want to work in a successful, stable, and innovative company, which makes real impact?