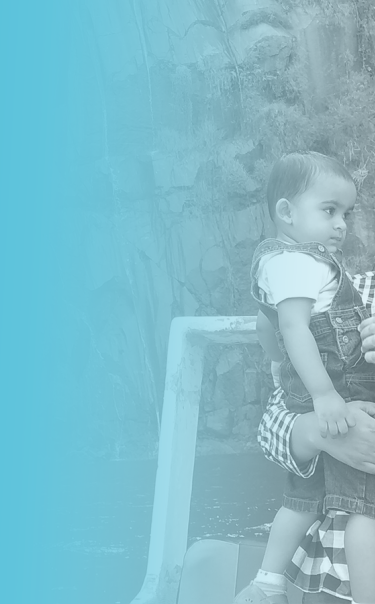 MEET PRASHANT
"My greatest work satisfaction comes from all the diverse opportunities to engage with multiple technologies, projects, and clients around the world." – Prashant Pandey, Senior Solution Engineer at Siemens Advanta Development 
PAVING THE WAY FOR SMART METERING IN MALAYSIA
The energy needs of the world are changing, and the current utility industry's need is to move from traditional setups to a highly digitalized ecosystem of data and automated enterprise applications. In Malaysia, it is of national importance to undergo the implementation of Siemens EnergyIP Smart Metering to progress, and Prashant Pandey is making this nationwide mission of digital transformation possible. 
Starting as a software developer in 2012, Prashant Pandey showed off his talent as a true technology advocate. In his early beginnings in Advanta, he enabled the development of Java-related software solutions for our clients in Europe, the US, and Canada. His determination led him to pursue a prominent consulting position in the Siemens EnergyIP Smart Metering team in Siemens Advanta Development in India. From that point, he continues tackling new-fangled missions in the world of IoT, such as running a program: "Make the grids smarter!" which has been recently awarded a prominent Werner von Siemens Spotlight Award for the year 2022.
REALIZING TRANSFORMATION
As a part of the Siemens EnergyIP Smart Metering team, Prashant is making digitalization in Malaysia a reality. He offers professional consulting services for our clients at TNB Malaysia and oversees the deployment of Siemens EnergyIP. To give you a fair idea about the impact of this project, Siemens implements up to 10K digital installations a day in Malaysia, with the total number of installations so far being around 2.2 million and counting. And you can imagine how proud and fulfilled he is for being a part of this full-scale transformation journey of the country's utilities segment.
"I have watched my project grow in scale and potential over the years. The deployment of Siemens EnergyIP in Malaysia is of national importance and the largest product implementation worldwide." 
EFFECTIVE AUTOMATION THROUGH ENERGYIP
All this success in Malaysia enables an end-to-end automated solution – the Siemens EnergyIP program. Through this digital solution, Prashant and the team ensure seamless operations for our client TNB Malaysia. And not only that. During the world pandemic, when remote work was not just a necessity but a mandate, Prashant and the EnergyIP team ensured seamless operations for TNB Malaysia – from billing, connections and disconnections, fraud detection, and daily reporting of KPIs, without any required human interventions. The maximum accessibility of the product enabled the client to access daily energy consumption data through the web or smartphone and manage grid stability during peak usage hours directly from home.
STAYING PROACTIVE RATHER THAN REACTIVE
Between all these meaningful steps of this digital revolution, one of the proudest moments of Prashant's client interaction was helping the client TNB Malaysia to overcome scaling challenges on more than 1.2 million installations. His team helped the client with the right set of tools and applications, defined performance SLAs, and proactively monitored system speeds and business transactions, which resulted in an overall improvement in user confidence and experience.
IN THE WORLD OF POSSIBILITIES
The tools and applications to ensure maximum productivity and instant connection with company leaders are what one experiences at a great place to work. Prashant says he loves the energetic vibe of his co-workers, and the flexibility Siemens offers. And with all these top-notch conditions, Prashant is celebrating the tenth anniversary of working at Advanta this year. He is grateful for being able to call himself an Advanta employee, as his work brings him so much more than a space for idea realization.
WITH FULFILLED LOVE FOR TRAVELING
Thanks to Advanta, Prashant is presently enjoying the multi-cultural country of Malaysia with his family and visits his home in India whenever he misses his extended family. While working on all the long-term international assignments, Siemens offers him three free home trips to delegates every year bringing him the needed comfort. Advanta not only gives him a chance to make a true worldwide impact but also profoundly fulfills his love for traveling and exploring local cuisines and customs.
Do you want to work in a successful, stable, and innovative company making a real impact?