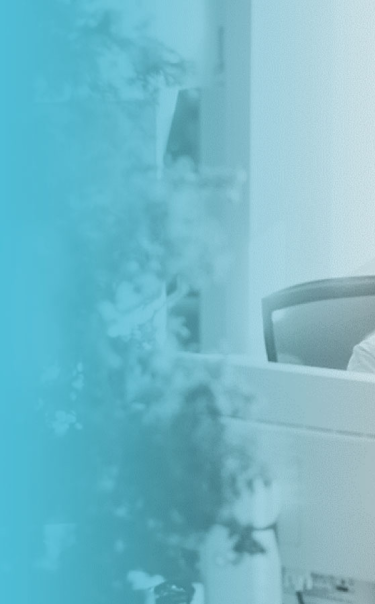 MEET MARTINA
"The friendly and agile culture within Siemens Advanta Slovakia mirrors the culture of Siemens worldwide." – Martina Šušuková, Scrum Master at Siemens Advanta Development 
STAYING AGILE AT SIEMENS ADVANTA DEVELOPMENT
Martina Šušuková is a Scrum Master and Agile thinker at Siemens Advanta Development in Slovakia. Here, teams develop solutions for market-leading Siemens Building Technology products, including fire protection systems, intelligent building control applications, and cloud solutions – all for intelligent building monitoring and maintenance.
Martina's 12-member team, called SHIELD, is responsible for fostering Agile and Lean practices in development teams. Among their main projects is the cloud-based Energy Manager application, which helps monitor, analyze, and optimize energy and sustainability for multi-site building portfolios. The application allows clients to track energy and sustainability reporting through historical and near real-time data for energy consumption, cost, and emission values.
Martina participates in quarterly meetings with other scrum masters, UX experts, product managers, development teams, and business owners to ensure transparency throughout the product implementation. These meetings are a great space for product portfolio managers and business owners to showcase the vision and market product status to developers.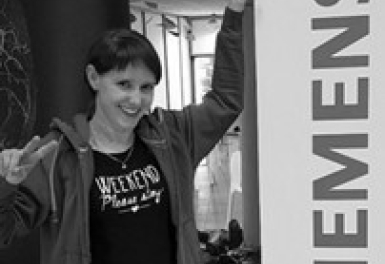 BUILDING WITH SAFE
As buildings get smarter and safer with technology, client needs are evolving rapidly, with escalated demand for shorter and smarter development cycles. Martina and her team implement the SAFe methodology (Scale Agile Framework) among product development teams.
SAFe is a leading agile framework for structured project management, scaled-up deliveries, global team alignments, and collaborations. It incorporates strong values of Agile and Lean software & product development along with systematic thinking for businesses desiring high impact. It is also the preferred methodology of Martina's project clients.
When I started working at Siemens, I had the opportunity to determine the direction of my work – namely, a little less communication through computers and concentrating more on direct person-to-person contact.
MIRRORING SIEMENS CULTURE
Martina enjoys interacting with global development teams and project stakeholders from all over the world. She began her Siemens career as an industrial automation software tester and later moved into a production process team for digital building software. It was here that she familiarized herself with SAFe. While the initial months of learning the methodology were challenging, helpful colleagues brought her up to speed.
Today, Martina evangelizes her knowledge, experiences, and agile thinking to colleagues who develop cutting-edge digital building software solutions.
Sharing her experience of managing global meetings and project implementations, Martina says: "My greatest joy at work comes from enriching conversations with teams and colleagues from all around the world. The friendly and agile culture within Siemens Advanta Slovakia mirrors the culture of Siemens worldwide. Advocating agile software development methods while realizing the impact of cutting-edge solutions brings me great satisfaction".
IT'S A GOOD RUN!
While work is fun, Martina enjoys her many hobbies off duty. She loves salsa dancing and shares her passion with her colleagues. The same goes for her passions for running, hiking, snowboarding, and Spartan races – to name few.
Martina also started a new initiative where her group meets on Saturdays to run around the scenic lakes of Bratislava, where she lives. "We bond over our love for running and I'm a regular participant in Siemens running and sporting events, which further brings joy at work and a sense of community," she says.
Do you want to work in a friendly environment with meaningful and diverse projects?