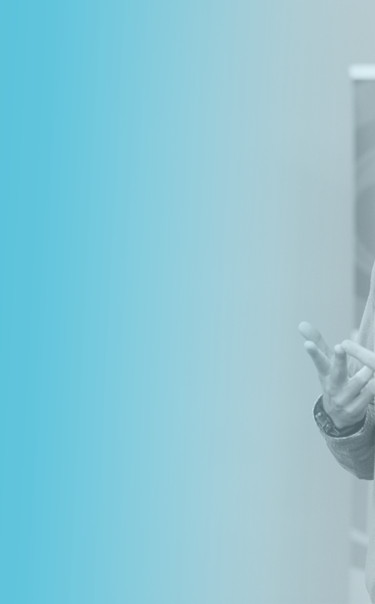 MEET LEVENTE
"I look at my progress at work as progress for the future of medicine." – Levente Viktor Vigh, Domain Owner of Result Engine at Siemens Advanta Development 
MAKING HEALTHCARE EASY FOR DOCTORS
Levente is a man passionate about triathlons and long-distance running. At Siemens Advanta in Hungary, he is equally as agile when developing professional future tech for doctors using advanced software. Together with his three teams, he is contributing to combining diagnostic imaging, reading and archiving solutions for a transformative medical imaging software program. In a global project he collaborates with 40 scrum teams across 3 continents, 5 countries, and 8 locations. Together, they are creating a software program that has never been created with such complexity on the market.
A LIFE-CHANGING MOMENT & A CAREER SWITCH
Born and raised in Budapest, he discovered his passion for serving humanity early on. After he finished a bilingual high school and graduated from the military academy with distinction, he started his career in the Hungarian Armed Forces. Yet from the beginning, he had always felt the call of software engineering.  
A change came when a good friend of his recommended joining Siemens Advanta Development. He highlighted its high-quality equipment and positive working environment, but Levente was particularly impressed by the subsystem and manual tester at our Medical Department in Budapest. And so, after seven years of military service, he switched from "using weapons" to helping medicine heal people.
HELPING WITH THE GROWTH OF MEDICINE
Today, Levente and his teams are building software that offers advanced visualization of rapid and 'invisible' changes in the human body. Thanks to his teams' outcomes, doctors can now use software to quickly record and assess rapid changes in the human body, compare results, and consult with other specialists with remote access. As a Domain Owner often brings insights and ideas for the holistic development of solutions – keeping patients, doctors and technology in mind. "Working for our clients has always filled me with pride due to what we are able to accomplish for the advancement of humanity and medicine," says Levente. 
WITNESSING THE IMPACT OF SOFTWARE
What he considers a transformational moment was his first visit to UKER (Unversitäts Klinikum Erlangen). In this hospital in Erlangen, he met a passionate and professional client filled with inspiring ideas, who explained to Levente the benefits of his software to medicine.  
Levente saw his teams' work manifest in the daily treatment of people and that helped him to realize the far-reaching impact of his work. It additionally inspired Levente and one of his colleagues to create a project in the IGNITE program – a program for broad ideas supporting innovations across the technical and product landscape. Since software programs always need to evolve, he looks forward to visiting hospitals to catch up with doctors using their software.
"The question is what part of our investment makes the greatest impact. What will help in 5 –10 years, and what steps need to be taken today? We must find the right balance between now and the future. We dream big as a team; we want our software to evolve with the healthcare industry and spiritually. I look at my progress at work as progress for the future of medicine." 
ENJOYING THE FLOW
Levente's outlook for the future and his habit of measuring his results both stem from his passion for sports. "I'm not a professional triathlete; I measure my progress for myself. Development matters to me at work and in my personal life. I try to beat my record and the person I was yesterday while doing triathlons. It helps me to focus and meditate on my development," he says. 
Just like in his career journey, Levente has come a long way as an athlete since he started cycling after serious health issues in his 30s. He could barely walk 500 meters without a sharp pain in his back. However, thinking of his future, including becoming a father one day, inspired him to invest in his health and fitness. He began with small steps, cycling 2 kilometers to work twice a week during his half-year delegation in Erlangen. Over the years since then, it gradually evolved into becoming a 6-time ironman.
Long-distance triathlon requires athletes to keep a sustainable pace to make it to the finish line, and this hobby allows Levente to relax and feel the flow. Training for long distances also builds up the endurance he utilizes in his daily work as his project evolves. "We like to say – enjoy the ride – at Siemens Advanta. It's one of our core values, apart from delivering client success. I'm doing just that," says Levente. 
Do you want to work in a successful, stable, and innovative company making a real impact?