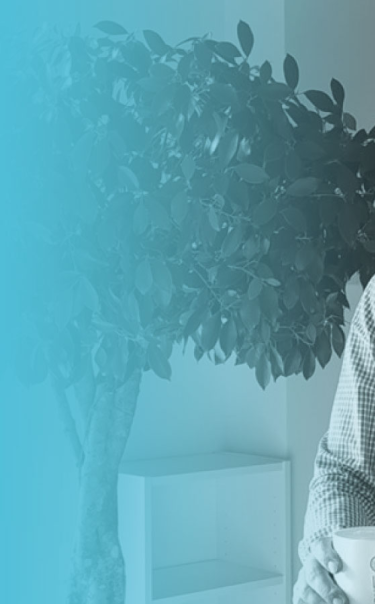 MEET CRISTIAN
"I learned a valuable lesson – that you have a greater chance of success if you can rely on your team." – Cristian Serban, Products & Solutions Development Manager at Siemens Advanta Development  
BUILDING DOMAIN KNOW-HOW
Cristian Serban leads a significant project in the grid software sector in Siemens Advanta Development in Romania. His journey in the tech industry initiated a time ago, during his years at the Transylvania University of Brasov where he studied electrical engineering. He found his place in the vast ecosystem of the power engineering domain of Siemens Advanta Development, gaining here all his 20 years of valuable experience. 
BREAKING THE ICE IN THE BEGINNING
Cristian started his journey in Siemens in 2003 by joining Program and System Engineering program in Brasov. In the beginning, he worked there to strengthen the collaboration between colleagues in Austria and was dominantly involved in hardware development projects. It was nothing like grid control, on which he presently specializes, but he was at that time happy to break the ice and explore how projects are implemented. "I knew that this mission would be challenging but exciting," – he reminisces.  
GETTING A SPACE FOR GROWTH
In 2003, he left Romania as a beginner and traveled to Vienna with a mission to return as an expert. After pursuing professional training with the Austrian team, that mission clearly became a reality. 
Over the years, Cristian gained rich know-how in transmission power grid technologies that allow the utilities to plan, operate, and maintain their grids futuristically and took over growing responsibilities for Siemens products. One of the long-term growth strategies back then was to build a team in Romania, which would contribute to project implementation segments like data acquisition, different applications of the transmission, and distribution level communication.  
After time passed it became a reality, and the team eventually grew into a complete engineering team in Romania, which is presently still increasing it's know-how.  
BECOMING A TRAINER
Cristian's good work shaped his confidence, and after studying Siemens products used in grid operation, his primary desire was to bring value to the company. He didn't want to disappoint and always kept high expectations of himself. That mindset brought him many opportunities – including becoming a trainer. 
Cristian was at that time, young in the industry, and some would say putting somebody without much experience in front of a customer was a wrong move. Yet, he was at that time backed by strong theoretical background and the full support of his mentor. In the end, this chance to present a project by himself ended with fruitful results – "I still remember I couldn't sleep all night, but the session ended with positive feedback, and I continued to work with the client for few more years," he says. Besides that, this highlighted the thought of supporting young talents in the tech industry.  
SUPPORTIVE TEAM OVER EVERYTHING
Another challenging, yet unforgettable experience was Cristian's first on-site activity in Ankara. This task required him to complete an the entire commissioning of a transmission network application module by himself. Everyone in Ankara saw him as a Siemens expert who could solve their problems, but the supportive team he had was what helped him with the task. He said the real experts were in Germany and Austria – the ones who supported him completely on his journey of becoming an expert like them." I learned a valuable lesson – that you have a greater chance of success if you can rely on your team." – says Cristian humbly.  
The whole development and research, all in all, requires collaboration with various diverse teams – and that is also a very efficient and excellent opportunity for growth, as Cristian believes. The development projects are just like giant puzzles – "a giant puzzle that is being solved by several experts in the right teams and with the right know-how" – as Cristian says. 
SIEMENS – AN ADVENTURE INDEED
Besides various projects in Europe, Cristian traveled the world extensively while visiting over 20 countries, alone, sometimes with colleagues, experiencing many memorable situations. One of those is 15 hours of waiting at a Venezuelan airport due to a heavy storm or even crossing a jungle to get to a remote client location!  
ONE LAST THING
Years of experience taught Cristian a lot, especially that clients "expect to meet experts who speak the same technical language as they do." They are looking for someone with quality experience to solve their problems or comprehend their requirements, and "you succeed when you understand the customer and gain their trust." Gaining the trust, however, requires a combination of skills – not only in development and engineering but also dedication to adding some value.  
Do you want to work in a friendly environment with meaningful and diverse projects?