Where will your ideas take you?
Our insights are shaping the future of industries, in some of the most exciting regions on the planet. In China we have offices in Beijing, Shanghai and Qingdao.
China is a driving force in the global economy, and our team of international consultants plays a key role for our clients to benefit from this success. In 2004, we opened in Beijing our first office in Asia. Later, we expanded to Shanghai and Qingdao.
Our Chinese offices have kept pace with China's rapid economic growth. Nowadays, our Beijing office is the second largest worldwide. Our consultants work side by side with our clients' senior managers, advising on everything from strategy and innovation to sales expansion and production & logistics optimization to digital transformation. The goal is to develop world-class solutions that meet the local needs and lead to sustainable growth.
 
Our consultants in China reflect a wide range of academic and professional backgrounds, and the majority have studied and worked both at home and abroad. They bring a plethora of skills and experience to each project, often collaborating with colleagues from our other offices around the world.
If you're excited by solutions that can boost global economic and social development, let's chat.
Our job opportunities in China
From interns to consultants and project managers, we're looking for people to help us shape companies worldwide.
 
If it is about transforming transportation or decarbonizing the global economy – at Siemens Advanta Consulting you'll have the opportunity to drive change in the world. In small teams, you'll be closely working with our clients' decision makers from day one and you'll see up close the difference your thinking makes.
 
Are you curious about the possibilities of an inspiring career, a bespoke training curriculum and the chance to make a real difference in the world? Then take a look at some of the job opportunities at our offices in Beijing, Shanghai and Qingdao.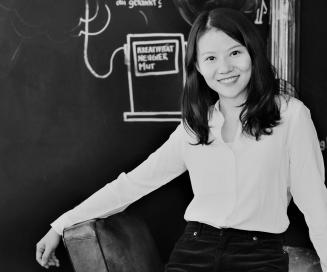 YOUR FUTURE STARTS HERE
Meet our people at expert discussions, lectures, career fairs and virtual events

Chat with our consultants and get firsthand insights into our global consulting projects

Experience our culture with informal exchanges and networking opportunities, and discover everything you need to know to start your future at Siemens Advanta Consulting
See all Events