Bridging the IT and OT in Manufacturing: IIoT as a Driver for Operational Efficiency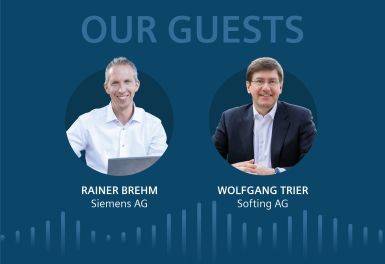 How can digitalization successfully transform manufacturing to be ready for the future? Rainer Brehm and Wolfgang Trier will share their vision on the potential of IIoT to improve operational efficiency.
TUNE IN and find out
what the future holds for us!
Find us also on your favorite Podcast APP:
Apple Podcast, Google Podcast, Siemens.fm, 
Stitcher, Spotify (log in to listen on desktop)